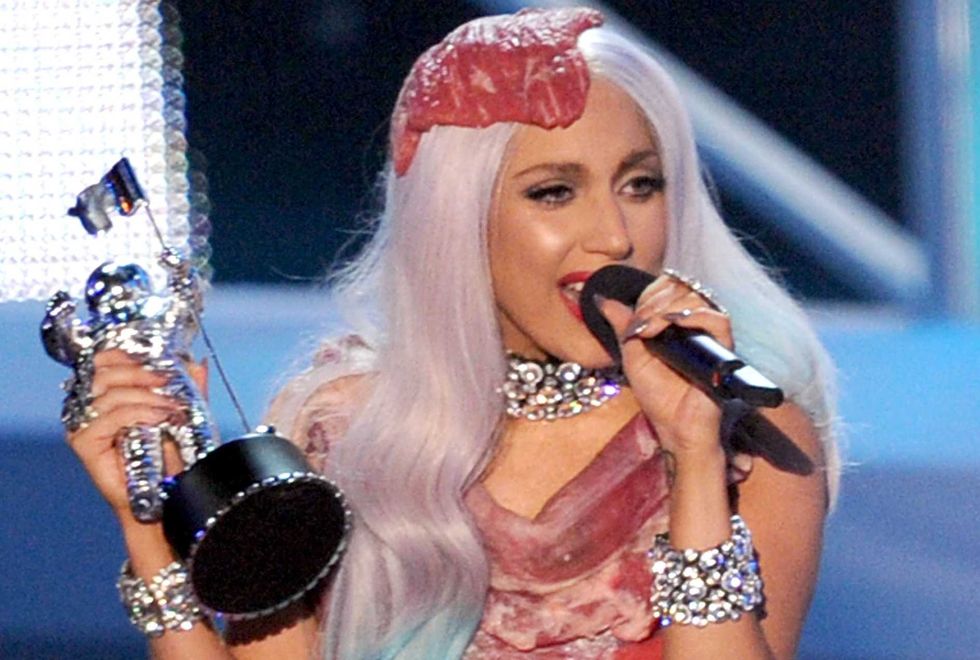 Lady Gaga's meat dress has been bequeathed many accolades: Wikipedia entry, Gagapedia entry, Time Magazine's top fashion statement of 2010, and now a nice cushy exhibit in the Rock and Roll Hall of Fame and Museum.
The dress will be featured in the "Women who Rock: Vision, Passion, Power" exhibit, which should be good for another Kathleen Hanna pop-star quote, at least. The dress's presence at the exhibit had been announced for about a month now, following which was, we guess, weeks of travel time or paperwork. But now, in an hour or so, you can actually go to Cleveland and see it! That is, until the exhibit closes in February 2012.
Because we know you're curious, the dress hasn't rotted or anything. It's been treated and cured to become what's basically beef jerky, painted to look like fresh meat. You wouldn't want to wear it after all that, but you probably wouldn't want to be carted off by museum security anyway.
And in case your tastes in Gaga curation run less toward beef, the exhibit also includes a collection of photos and sheet music, the piano she played as a child and Lady Gaga dress of vintage! OK, the 2000 Grammys.