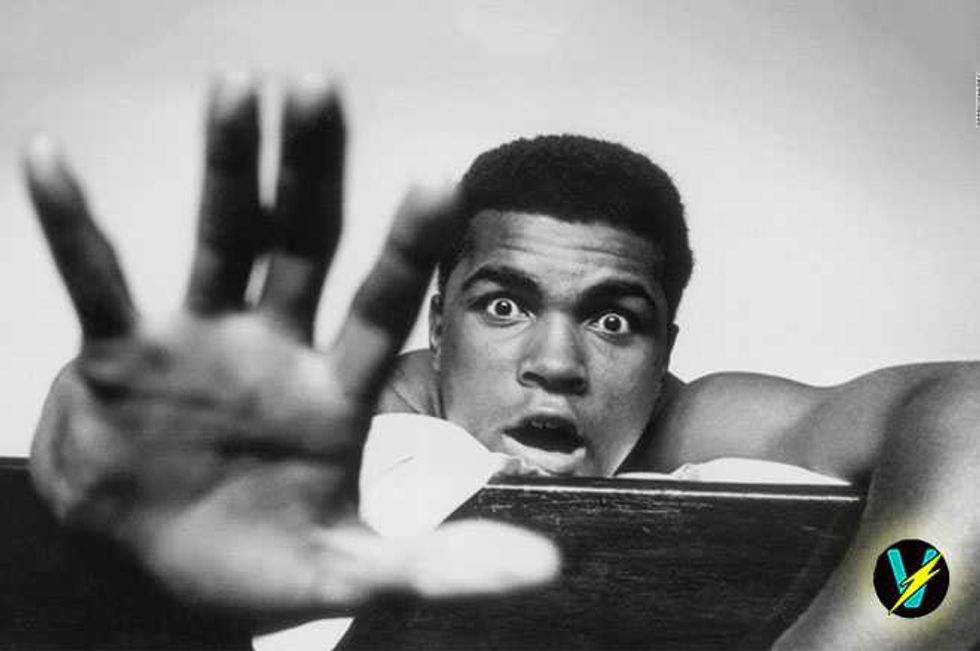 Muhammad Ali not suffering anymore...
Muhammad Ali, who passed away on Friday aged 74 was "trapped inside of his body" says his daughter Laila Ali.
Laila 38, an ex-boxer herself, was speaking on GMA and described the boxer's final moments in a Phoenix hospital, revealing that all of Ali's nine children had managed to fly into Arizona to be with him.
Ali said that whilst she was really sad that he has died, she's been sad for a long time as she watched her father struggle with Parkinson's disease. Some of his children recited Islamic prayers and Laila said that she took comfort knowing he is not suffering any more and that his passing was very peaceful.
---
Read more...
Tupac Shakur's Mother Dead At 69
Bill O'Reilly Thinks #BlackLivesMatter 'Radicals' Need To Partner With Him To Affect Change
Playwright Slams Ohio Kent State For Casting White Guy As Martin Luther King
---
Muhammad Ali not suffering anymore...
The three-time world heavyweight champion, the self-proclaimed "Greatest", had battled the Parkinson's for 32 years.  As the disease progressed, he was robbed of his legendary physical grace as well as his eloquent verbal sparring skills.
Ali famously converted to Islam in 1963 at the age of 22, and stood by his principles throughout his life.  From refusing to serve in Vietnam, to travelling to Lebanon and Iraq to seek the release of American hostages, right up to last December when he criticized Donald Trump's proposal to ban Muslims from entering the United States—he was a vocal and prolific civil rights activist.
He summed up his philosophy in 2009;
"I never thought of the possibility of failing, only of the fame and glory I was going to get when I won.  I could see it.  I could almost feel it.  When I proclaimed that I was the greatest of all time, I believed in myself, and I still do."
RIP
David Bowie 1947-2016 The singer/actor/producer died January 10 from liver cancer. He was 69-years old
Alan Rickman 1946-2016. The actor died of pancreatic cancer January 14. He was 69-years old
Sir George Martin 1926-2016. The famed music producer died in his sleep on March 8—the cause of death has not been released. He was 90-years old