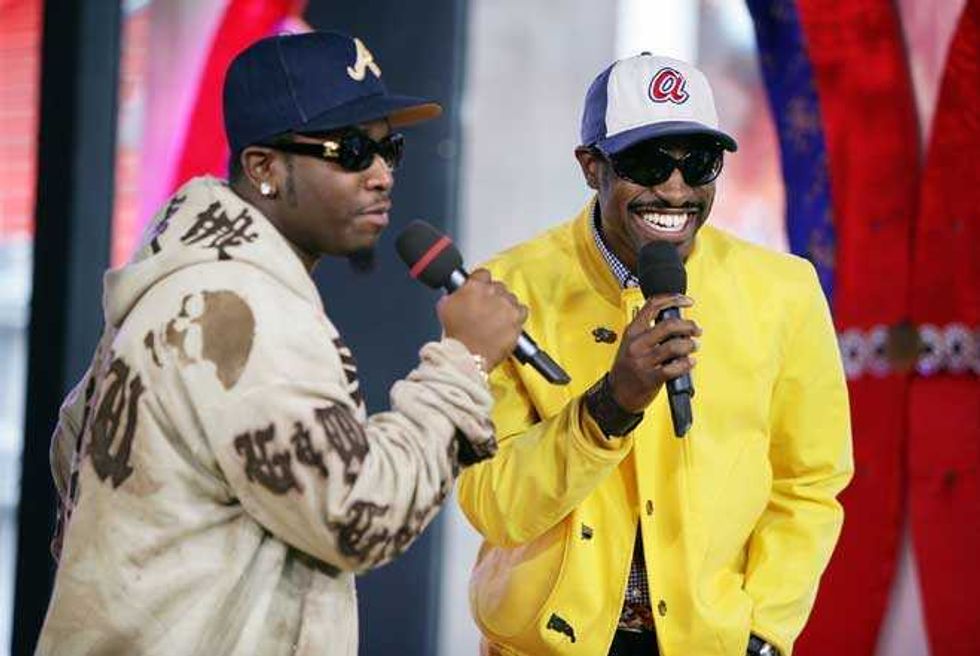 The news that Andre 3000 and Big Boi, the duo responsible for some of the best rap singles and albums of the late '90s and early '00s as ATL hip-hop outfit OutKast, are appearing on the same song together should be a cause for celebration among pop fans. Unfortunately, the new song coming featuring both Boi and Andre—the first since 2010's "Lookin' For Ya"—appears to be a one-way blind collaboration, and really not much of a collaboration at all.
Big Boi posted to his Tumblr that he would be "dropping a verse on this Frank Ocean 'Pink Matter' #vladr" (that's Boi's new album Vicious Lies and Dangerous Rumors, not an affinity for NBA sharpshooter Vlad Radmanovic), the track on Ocean's Channel Orange already featuring Andre 3000. The rapper previously explained over Twitter that Ocean wanted both rappers on the song, but that Andre "didn't want an OutKast Record Coming out on anybody else's LP."
Sounds like Big Boi is intent on making the reunion happen, with or without Andre's consent, approval, or even direct participation—especially because 'Dre has already said that it might be a while before they collaborate for real again. This is why it sucks whenever the power dynamic in a relationship is unequal—inevitably, one person ends up caring more than the other, and then their actions end up coming off desperate, bitter, or just kind of sad. Hope it's a good remix, Antwan.
[NME]