MUSIC
The album was supposed to arrive months ago, but Del Rey has promised that it's on its way for real this time.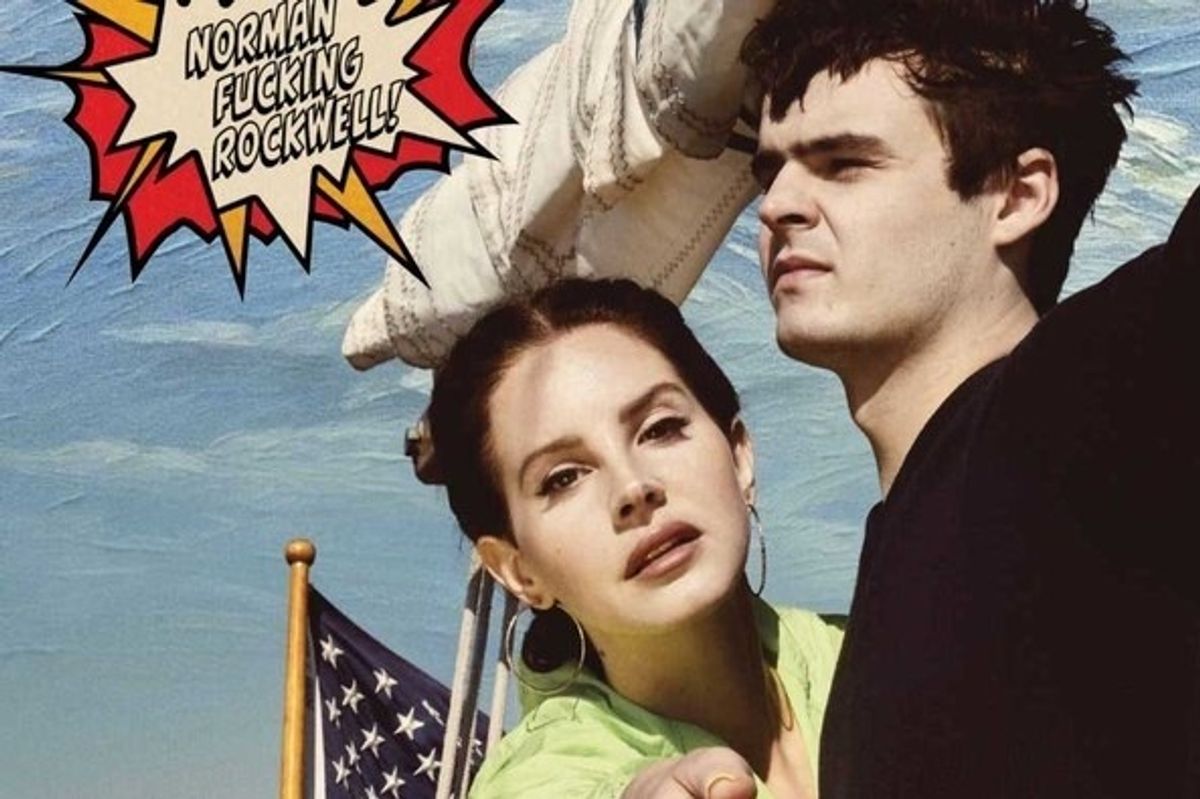 Lana Del Rey has been keeping her fans in the dark about her new album, Norman F***ing Rockwell, for months now.
Today, she finally posted the full tracklist:
01. "Norman F**king Rockwell"
02. "Mariners Apartment Complex"
03. "Venice Bitch"
04. "F*ck It I Love You"
05. "Doin' Time"
06. "Love Song"
07. "Cinnamon Girl"
08. "How To Disappear"
09. "California"
10. "The Next Best American Record"
11. "The Greatest"
12. "Bartender"
13. "Happiness Is A Butterfly"
14. "Hope Is A Dangerous Thing For A Woman Like Me To Have — But I Have It"
Most of the track titles will be familiar to fans, as Lana has already teased the majority of these songs through various mediums. Judging by the quality of the songs she's already released—such as the powerful "Mariners Apartment Complex," the delicate, fizzy "Venice Bitch," and the absolutely heart-wrenching "Hope Is A Dangerous Thing For A Woman Like Me To Have — But I Have It," the album will be worth the wait.
Del Rey also posted the album's cover art, which features the singer on a boat, clinging to actor Duke Nicholson and gesturing invitingly towards the camera. The photo was shot by Del Rey's sister, Chuck Grant, who also shot the covers for the albums Honeymoon and Lust For Life.
It seems that, aesthetically, the album will be a continuation of the vintage, patriotic stylings that defined Del Rey's early work, and this time around she's focusing more specifically on 1950s artwork, as the logo seems to be in the bold, block-like style of Roy Lichtenstein.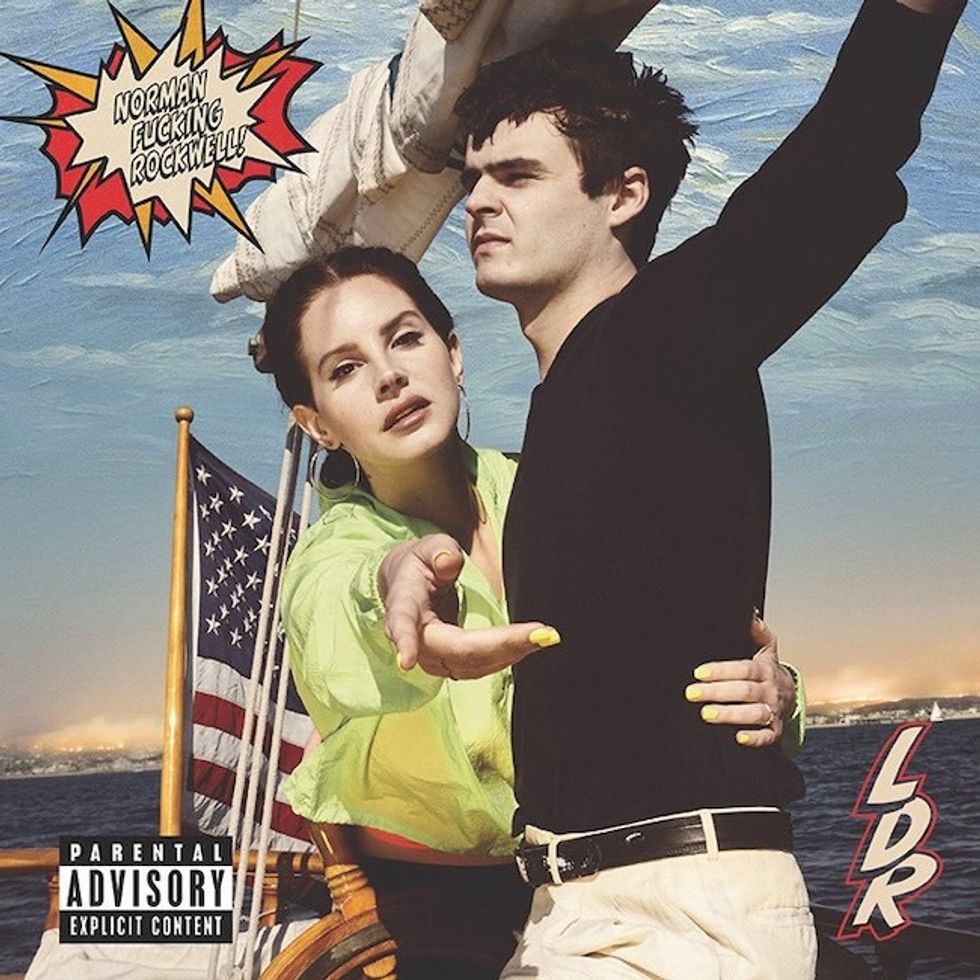 Image via Uproxx
Finally, she promised that the album will be released on August 30th.
NORMAN FUCKING ROCKWELL out August 30th Made with @jackantonoff #ricknowels #zachdawes Photo by @yourgirlchuck w… https://t.co/JxiDawPT1u

— Lana Del Rey (@Lana Del Rey) 1564589219.0