MUSIC
Del Rey is coming to terms with the delusions that filled her old music, delusions that worshiped unlimited freedom, relentless accumulation, and violent men; and which, arguably, are also sources of some of America's modern chaos.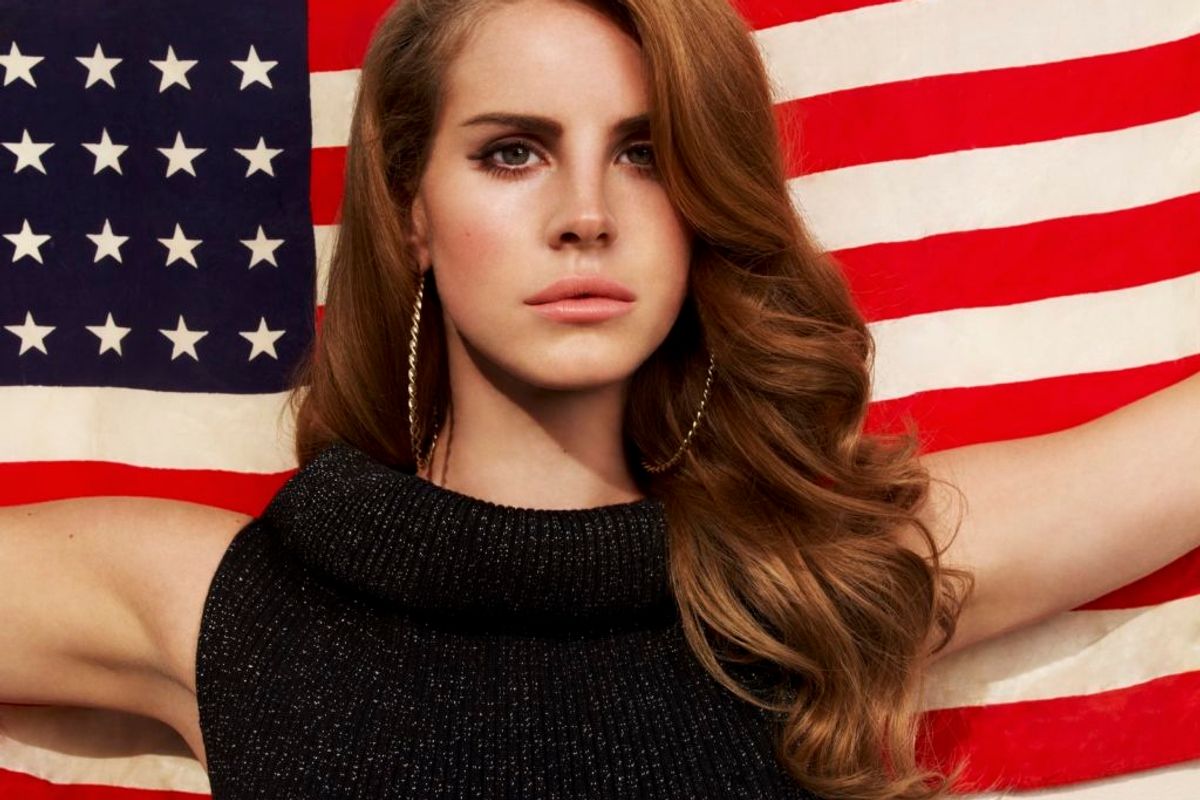 Lana Del Rey has always been an expert at crafting her own dreamy visions of America.
Suspended somewhere between the 1960s and a parallel dimension full of hazy glamour shots, flowing cash, and swaying palm trees, her vision of America has never really existed, but that didn't stop Del Rey from ingraining it in the minds of an entire generation.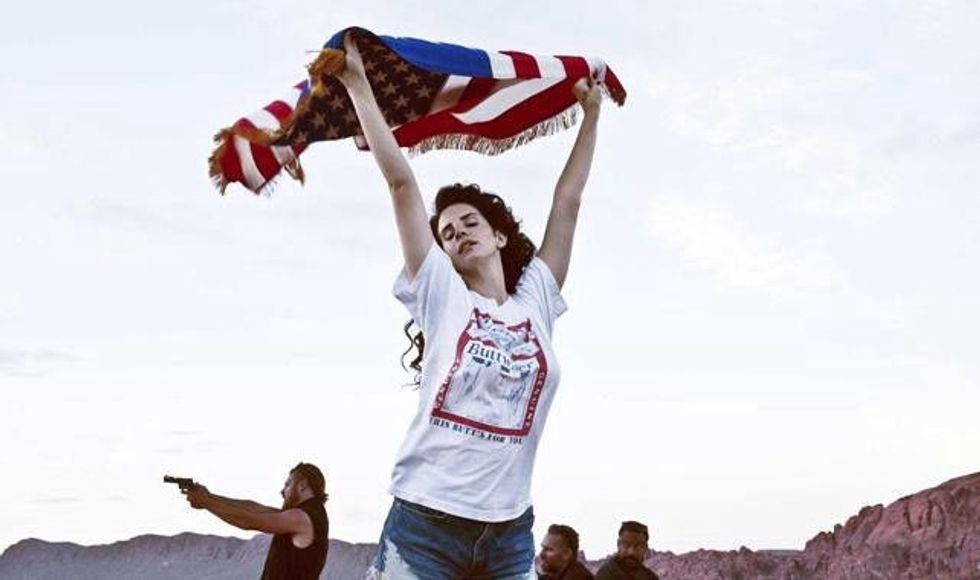 Image via The Ringer
On her latest single, "Looking for America," it seems that Del Rey is finally coming to terms with the insubstantiality of the patriotic spirit she's worshiped for so long. The song first appeared as a live iPhone recording on August 5th, then emerged on Spotify last night.
Lana Del Rey - Looking For America (New Song)www.youtube.com
But this isn't the first moment of clarity she's offered us. On the song "Get Free" from Lust For Life, she sang, "There's no more chasing rainbows / And hoping for an end to them / Their arches are illusions / Solid at first glance / But then you try to touch them / There's nothing to hold on to / The colors used to lure you in / And put you in a trance."

Lana Del Rey - Get Free (Official Audio)www.youtube.com
She might as well have been singing about the effects of her own music, which arguably inspired a generation of "sad girl" musicians and wannabes who, lost together in their melancholy, became enchanted by the allure of a submissive mindset that sometimes glorified death and abuse (though wasn't without its own redemptive feminist qualities). Now, on "Looking for America," Del Rey is applying her newfound clarity to the American Dream that she glorified heavily in her early work. She has a number of songs about America and, particularly, her thirst for 1960s Woodstock Americana. Her love songs to the U.S.A. ranged from "JFK," written during her Lizzy Grant days, to "American" and "National Anthem" from Born to Die; and even Lust For Life came as close to protest music as any album from that year, though it still danced around the point.
Now, on "Looking for America," she's abandoning even those dreams and seems to finally look the here-and-now head-on. At one point, she even mentions her hometown of Lake Placid, the place she's spent most of her life running away from (she was estranged from her family for years), making the song feel close to full-circle.
Lana Del Rey - Looking For America (Audio)youtu.be
Pitting her soft vocals above gentle, finger-picked electric guitar, she still can't resist a bit of nostalgia. "I used to go to drive-ins and listen to the blues," she sings, "so many things I used to do that I think twice about, now." Seeing that her earlier music used to glorify things a lot more innocuous than going to drive-ins, this feels like a revelation.

The real power comes in the chorus, though. "I'm still looking for my own version of America," she sings, "One without the gun, where the flag can freely fly." Del Rey wrote the song in the week after two deadly mass shootings in El Paso and Dayton, and its release coincides with another shooting on a Houston freeway that killed two people. It arrives in a world where other nations are releasing advisories telling their citizens not to travel to America due to the frequency of gun violence in the land of the free.
Many of Del Rey's earlier songs glorified firearms, drugs, and complete, unadulterated liberty, so "Looking for America" is an almost complete departure from those wilderness years.
Still, in spite of everything, it maintains the atmosphere of seductive longing that's always defined Del Rey's music. After all, it is about a dream of a very different world than the one we live in—a world where we "only worry about [the children] after dark," she sings. In its desire for something unreal, it's more true to the spirit of Lana Del Rey than ever.