MUSIC
VIRAL | The much-covered forthcoming song is called "Beautiful People, Beautiful Problems"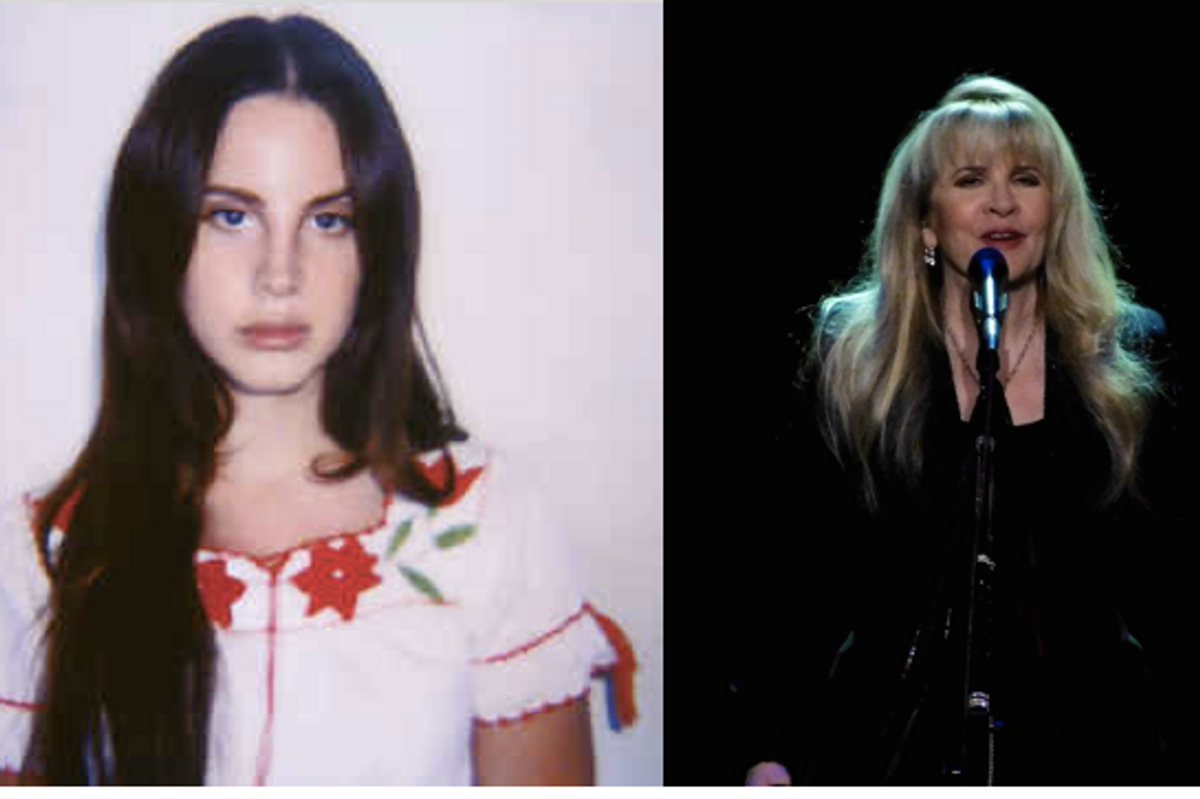 E.R. Pulgar
Get your flower crowns out.
Both Lana Del Rey and Stevie Nicks have had a great couple of weeks, from Del Rey releasing the video for "Lust For Life," the title track of her upcoming album that touts a feature from frequent collaborator The Weeknd, to Nicks joining Harry Styles onstage during his secret show at The Troubadour this week.
Among this flourish of separate news, it's easy to forget that the two made headlines together not a week ago with the announcement that Nicks would appear on the album. This morning, Del Rey was interviewed on KROQ about the collaboration, and revealed its name: "Beautiful People, Beautiful Problems."
"She's everything you hope she's gonna be," Del Rey gushes about Nicks in the interview. "She's so contemporary, and she knows all the new music that's out weekly. She loved the track and she added so much to it." Two of the music industries witchy woman in charge are releasing a song together, and all we know is the name. We're sure they're concocting something undoubtedly magical.
Watch Lana Del Rey and The Weeknd get Hollyweird in the "Lust For Life" music video below.
[youtube https://www.youtube.com/watch?v=eP4eqhWc7sI&feature=youtu.be expand=1]
---
READ MORE ABOUT MUSIC...
Premiere | listen to Grey Gersten's intimate new track, "Remain"
Popdust Presents | Is Carrie Lane still our Brooklyn Baby?
---