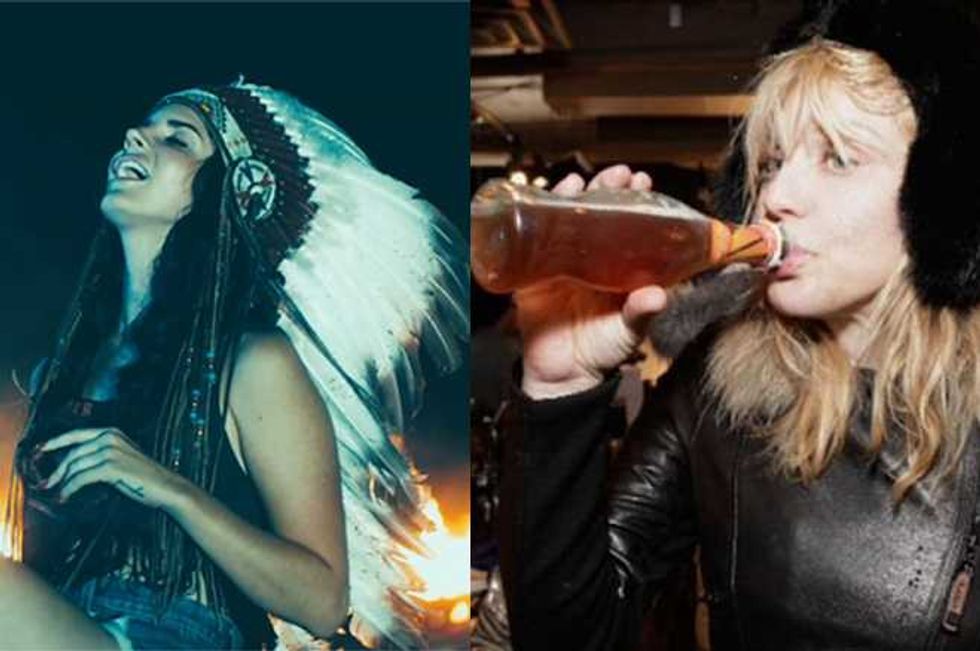 It is confirmed, following a hint on Twitter, that Courtney Love will be touring with Lana Del Rey in North American next year.
The joint shows will begin at the Woodlands Festival in Texas, followed by Dallas, Phoenix, Los Angeles and other cities.
Love gave the first hint over the weekend, when she tweeted:
"See you in London in ten hours @LanaDelRey we are going to own that town xxc #excitingnews2come".
Love mentioned in an Australian interview that she was interested in working with Lana Del Rey or
Miley Cyrus
. Despite their various
spats
on social media, the joint tour seems like a match made in heaven for fans of female-centered rock and pop.
The two singers with be performing at eight venues beginning in May. See the full itinerary
here
.