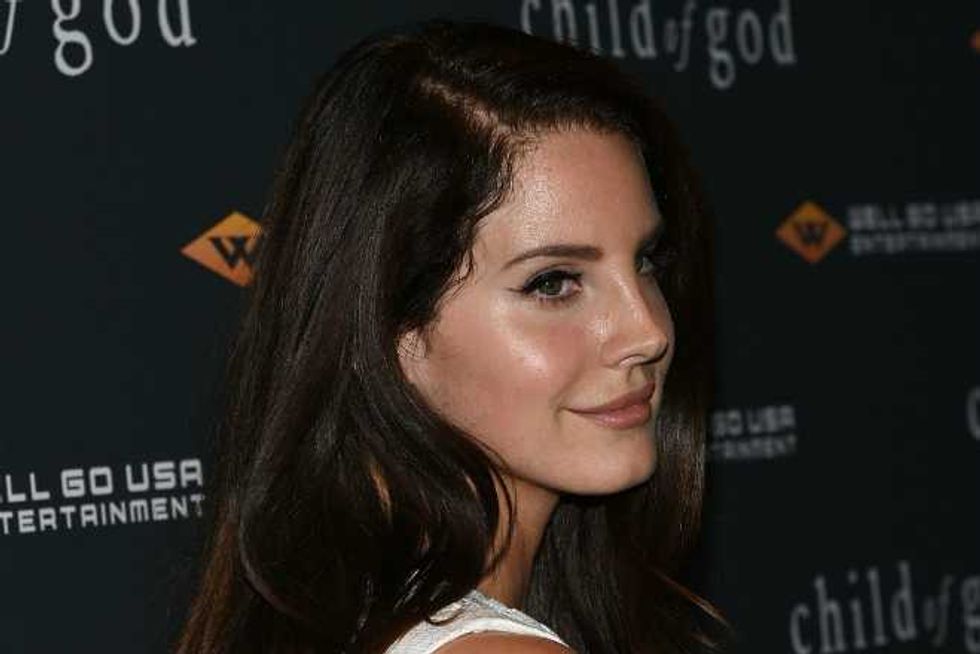 At the start of the year there were rumours that Lana Del Rey was working with the legendary Giorgio Moroder on her Ultraviolence album. The Black Keys' Dan Auerbach ended up producing it instead, but a few months later Moroder claimed that he was collaborating with the "Born To Die" diva on his own album -- which currently has no release date.
Now Del Rey has said that she wants to work with the Italian producer on her Ultraviolence follow-up, which hints at a possible new direction for the songstress considering Moroder's the master of disco and electronica.
Speaking to L'Uomo Vogue, Del Rey said, "I'm a fan of Nino Rota, Samuel Barber, Thomas Newman and Giorgio Moroder, who became a great friend and with whom I hope to work on my next album."
Lana already got her indie cred back with Ultraviolence, and her EDM remixes have brought her more success than her original recordings have, so an electronic album could be huge for her as long as it's executed with the usual class of Moroder's music. If he doesn't do the album, then at least have him do all the remixes -- that'd be the best of both worlds.