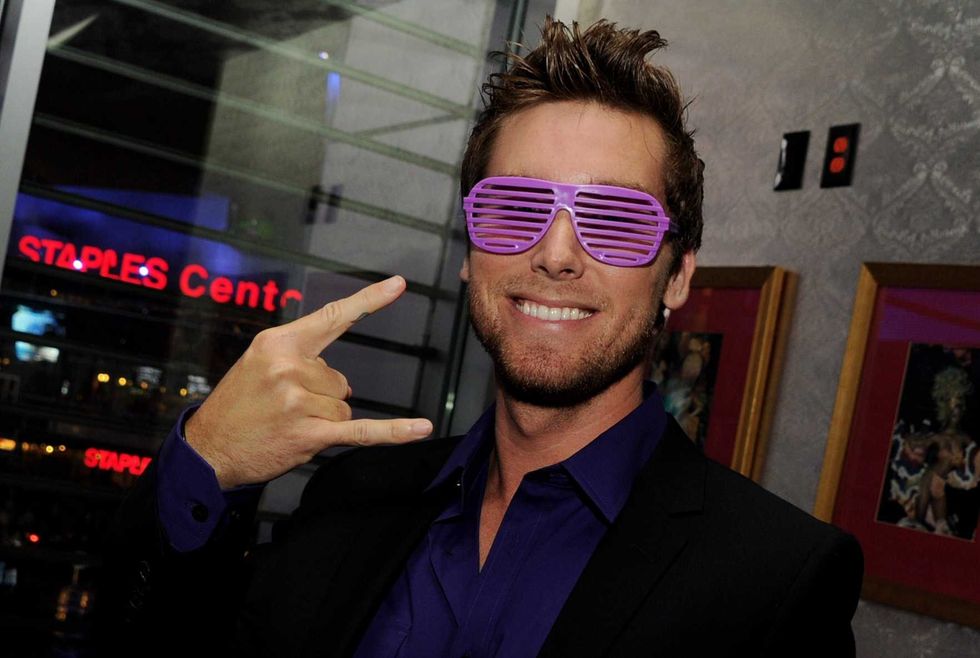 It's 2011 and still we're seeing Britney Spears, Christina Aguilera, Justin Timberlake (sorta) and multiple members of Destiny's Child in the pop headlines, and the landscape's in a state where BSB parodies don't even stand out, aren't even ironic. So perhaps Lance Bass wanting to start a reality TV show about boy bands isn't such a terrible idea after all!
The details: It's definitely airing on VH1, says VH1. It'll assemble "the most talented guys [Bass] scouted" into bands along with actual boy band members, says Bass to Vulture. Who? Lance says A.J. Maclean from the Backstreet Boys, Joey Fatone from 'N Sync, Joe McIntyre from New Kids On The Block and Bobby Brown--although he had to clarify that last by saying "I think Bobby will do it" (emphasis ours), so we think maybe Lance is just talking things up a lot. Definitely on that last "bragging rights" bit.
But hey, if this flops, apparently Lance has sold five other shows to cover his losses if needed. One hopes the guy never gets into gambling.