Top Stories
ALBUM | The '80s-influenced pop-rock outfit get a little bored with dating.
Catie Laffoon
"I want to stick around, but damn I'm bored," the band croons about a bad date night.
Word around town is LANY is the next major-playing group to shake up mainstream pop, collecting millions of Spotify spins the past few years and issuing three impressive extended plays. Now, with a full-length ready to go on Interscope Records, the plucky trio are reveling in their new found glory, inching closer to that ever elusive edge of fame and fortune. "It's all exciting when the trajectory is ramping up," lead singer Paul Klein told Volume recently. "It's exciting times when your dreams can be realized."
Their forthcoming self-titled debut album arrives everywhere June 30 and contains weighty songwriting about love and heartache. Coming off such previous track releases as "ILYSB" (now possessing over 56 million streams on Spotify), "Good Girls" and "It Was Love," the group--also comprised of Les Priest and Jake Gross--reflect on "The Breakup" in the most literal sense with the latest album sampling. "I jump from heart to heart, and it's starting to wear me down. 'Oh, he's a total dick' is my reputation now 'round town," reads the song's brash opening line. "My momma always said, 'hey take it slow.' But how the hell do you fall in love? The last time I checked, you can't fall in slow mo."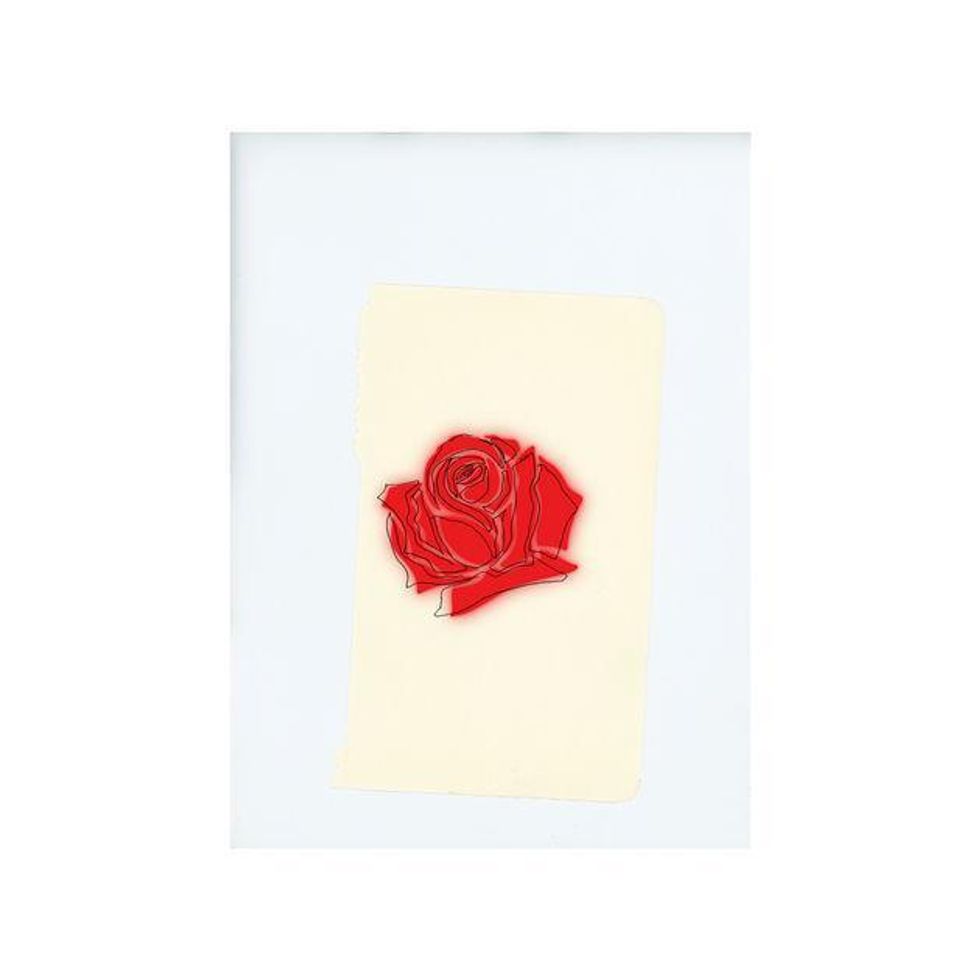 Interscope Records
At least he owns up to past blunders. But the implications of those transgressions hit even harder on the hook. "You think you wanna be, you wanna be alone. Just wait until you're crying on the shower floor," Klein wails over shimmering '80s synths and muggy guitar vibrations. "It hits you in the chest, 'bout every day you're done. Cause once you let it go, you better know it's gone."

The second verse is even more unapologetic, denoting a bit of harshness, too. "Middle of the day, middle of the road, I'm dead. They've got a pretty face--but they've got a pretty empty head," Klein chides about a bad date. "And I want to stick around, but damn I'm bored. How the hell do you stay in love? You're at dinner looking down playing with your knife and fork..."
On the overall vibe of the new record, Klein explained to Scan, saying, "I think it's the same vibe, it's very 'LANY,' but...15 of the 16 tracks have never been heard before by fans, which I think says a lot about how we feel about the songs. We could've easily built the album around 'Pink Skies,' 'Someone Else' or 'Walk Away,' but we strongly believe that this album is our best work ever, sonically, lyrically and conceptually. Even the label said 'It'll sell better if you have more hit songs on it' and they're still trying to put those songs on the record, but we're not going to do that."
Take a listen to "The Breakup" below:
Check out the band's upcoming tour dates:

May 14 - Baltimore, MD - Baltimore Soundstage
May 16 - Charlottesville, VA - Jefferson Theater
May 17 - Charlotte, NC - The Underground
May 18 - Asheville, NC - The Orange Peel
May 19 - Charleston, SC - Music Farm
May 24 - Albuquerque, NM - Sunshine Theatre
Sept 25 - New Orleans, LA - House of Blues
Sept 26 - Houston, TX - House of Blues
Sept 27 - Austin, TX - Emo's
Sept 28 - Dallas, TX - House of Blues
Sept 30 - Tulsa, OK - The Vanguard
Oct 2 - Orlando, FL - The Beacham Theater
Oct 3 - Ft Lauderdale, FL - Revolution
Oct 5 - Nashville, TN - Marathon Music Works
Oct 6 - Atlanta, GA - The Buckhead Theatre
Oct 7 - Carrboro, NC - Cat's Cradle
Oct 9 - Silver Spring, MD - The Fillmore Silver Spring
Oct 10 - Philadelphia, PA - Theatre of Living Arts
Oct 11 - Boston, MA - House of Blues
Oct 14 - New York, NY - Irving Plaza
Oct 15 - New York, NY - Irving Plaza
Oct 17 - Detroit, MI - St. Andrew's Hall
Oct 18 - Toronto, ONT - Danforth Music Hall
Oct 19 - Columbus, OH - Newport Music Hall
Oct 20 - Chicago, IL - House of Blues
Oct 23 - Minneapolis, MN - First Avenue
Oct 24 - Kansas City, MO - TBD
Oct 25 - Denver, CO - Ogden Theatre
Oct 26 - Salt Lake City, UT - Rockwell at The Complex
Oct 29 - San Francisco, CA - The Fillmore
Nov 1 - Las Vegas, NV - Vinyl at Hard Rock
Nov 2 - Phoenix, AZ - The Van Buren
Nov 3 - Los Angeles, CA - The Wiltern
Nov 6 - Portland, OR - Crystal Ballroom
Nov 7 - Seattle, WA - The Showbox
Nov 9 - Vancouver, BC - Vogue Theatre
Nov 11 - Edmonton, ALB - Union Hall
Nov 12 - Calgary, ALB - MacEwan Ballroom
Festival Dates
May 21 - Gulf Shores, AL - Hangout Music Festival

July 14-16 - Louisville, KY - Forecastle
---
READ MORE ABOUT MUSIC...
Review | JUSTIN TOWNES EARLE graces New York City's Webster Hall
Hear MACKENZIE SOL's reggae-tinged new single "Laugh"
Stream Ingrid Michaelson's new EP 'Alter Egos,' featuring Tegan & Sara and others
---
From Your Site Articles
Related Articles Around the Web