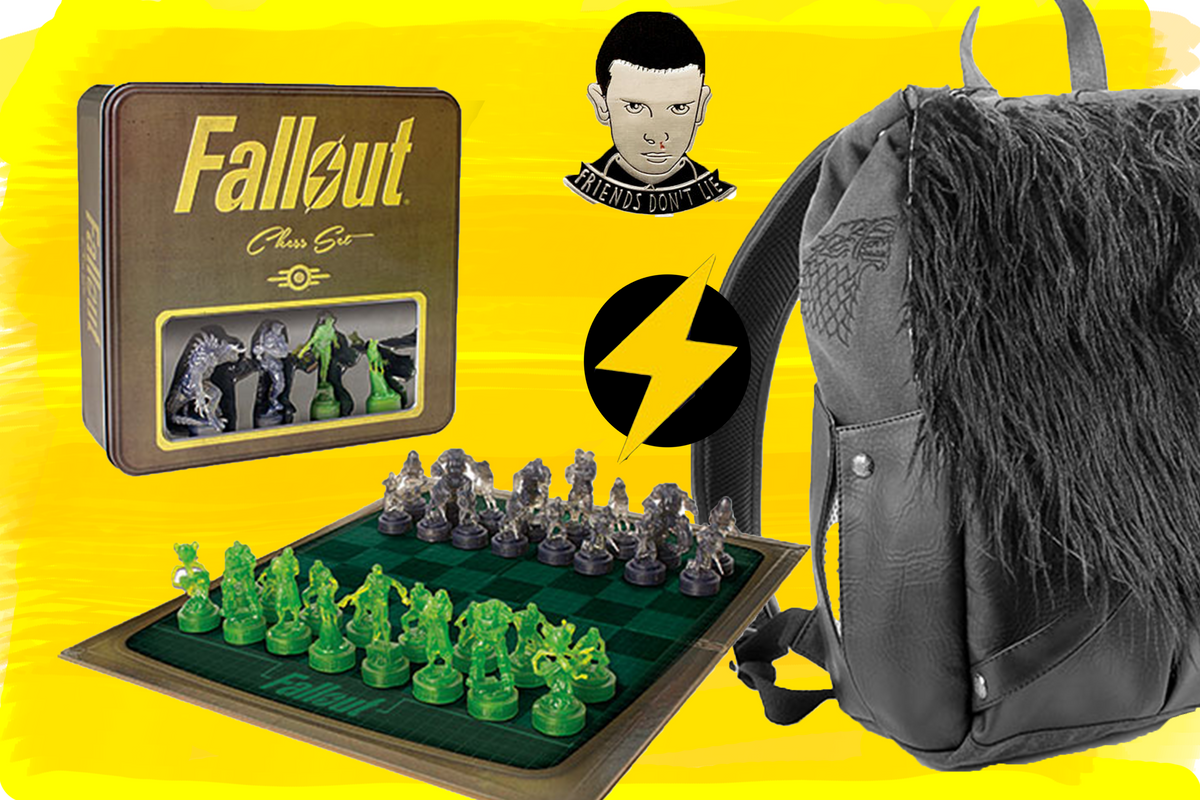 It's that time of year again... Actually, you know what? It's past that time of year again. You're just a bit behind on that Holiday shopping season and it's crunch time. And you know what else? You've got someone in your life who, regardless of age, can't stop watching cartoons (and crying), playing video games (and crying) and–of course–telling you about all of it. And yet...
You still don't know what to buy.
Q: How could someone with such obvious interests be so hard to shop for?
A: There's just far too much stuff out there.
So, we've cut out the guesswork for and prepared a Nerd/Gamer/Weeb/Enthusiast-certified buying guide for your last minute gift-giving needs.
Super Pixel of My Childhood T-Shirt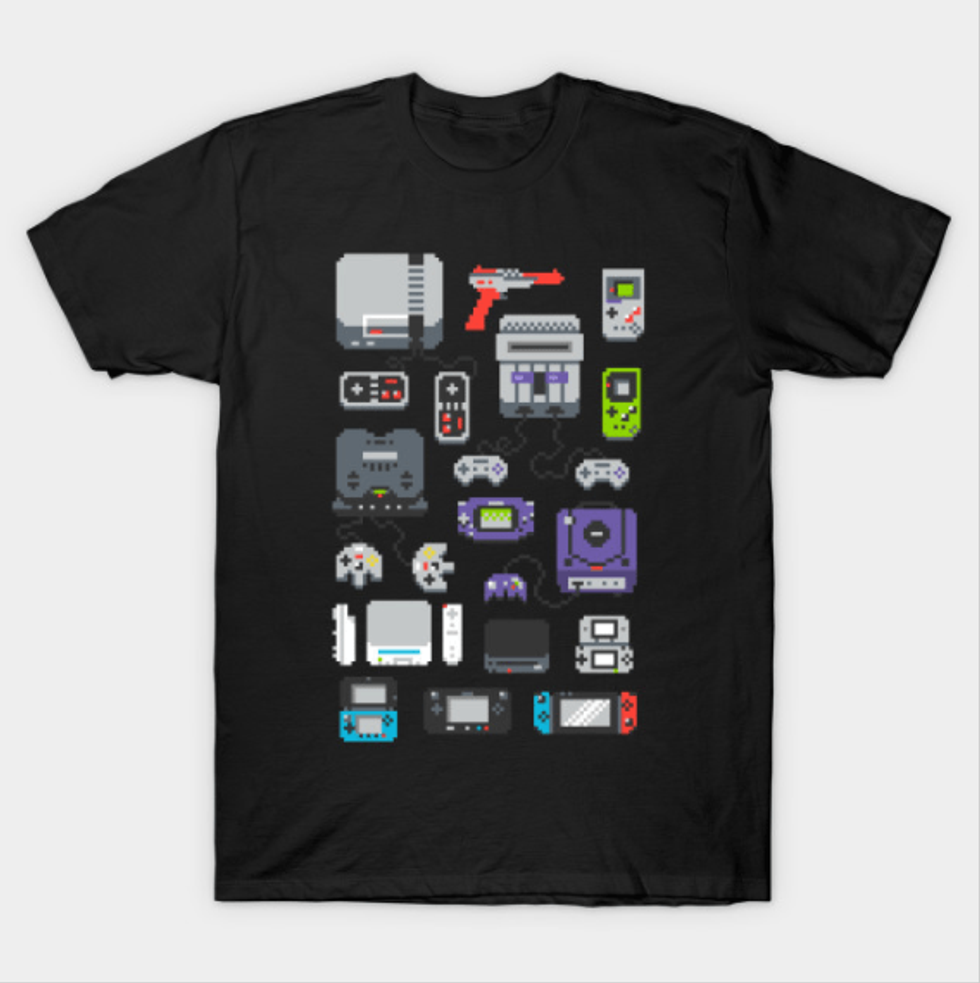 AdamWorks
A delightful slice of gaming history rolled into one neat graphic tee. No text and a black background ensure a versatility and lack of corniness rare in gaming merch.
Ghosts by Raina Telgemeier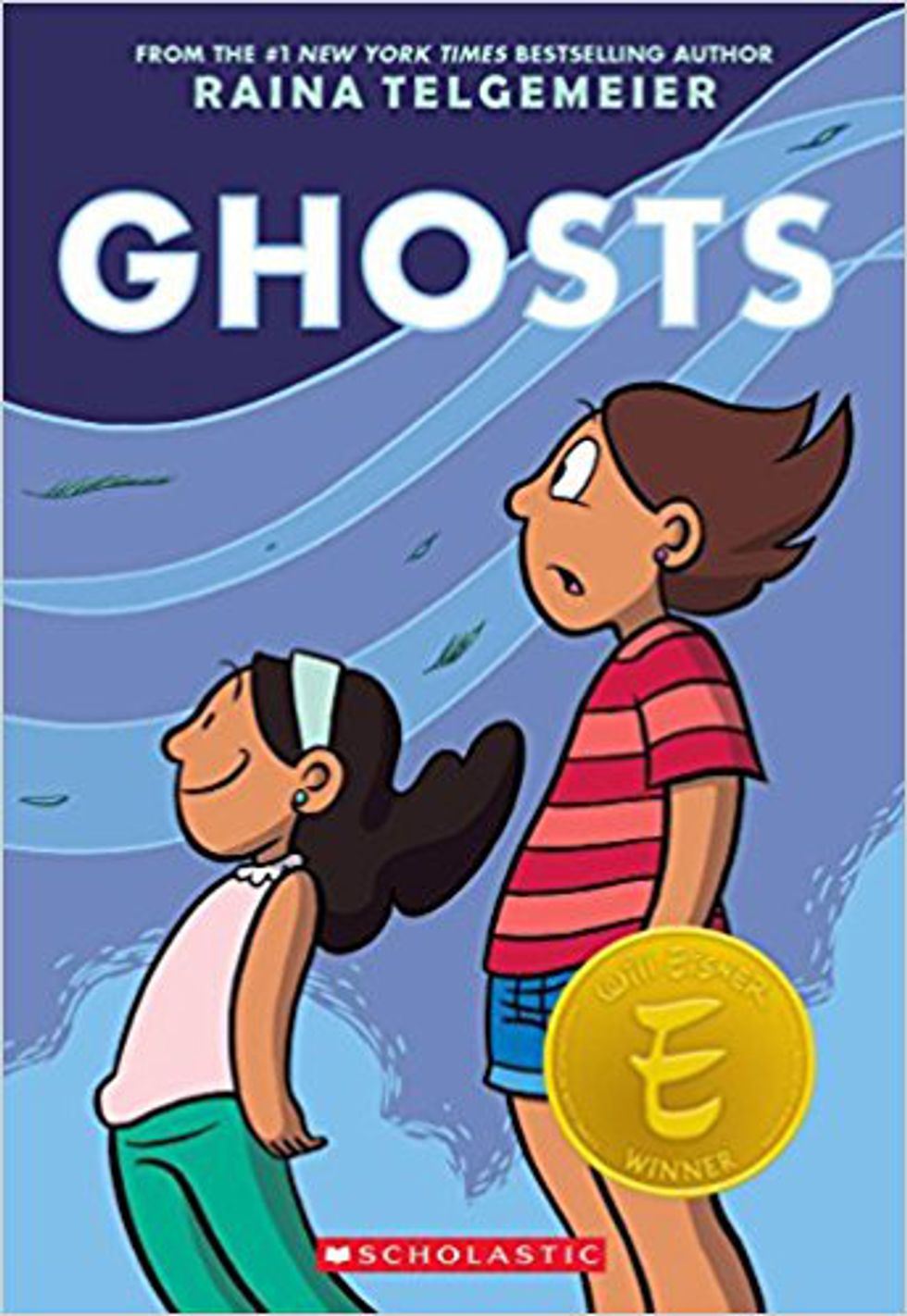 Winner of the 2017 Eisner Award for best children's publication, this beautiful graphic novel focuses on the tale of a young girl exploring the mysterious past. Also there's ghosts and other supernatural stuff, so, like, hell yeah.
Eleven "Friends Don't Lie" Enamel Pin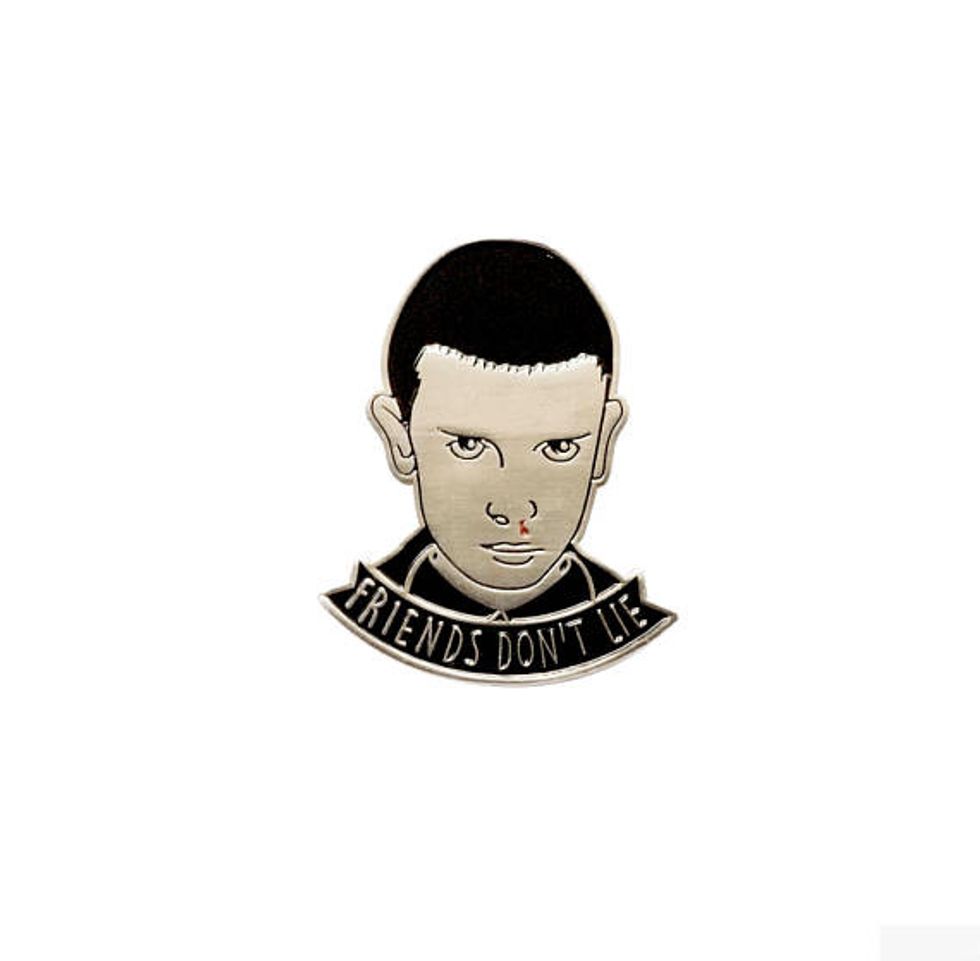 AhoyKollektiv on Etsy
Stranger Things
? Probably not. This subtle pin will look great on anyone's backpack or denim jacket.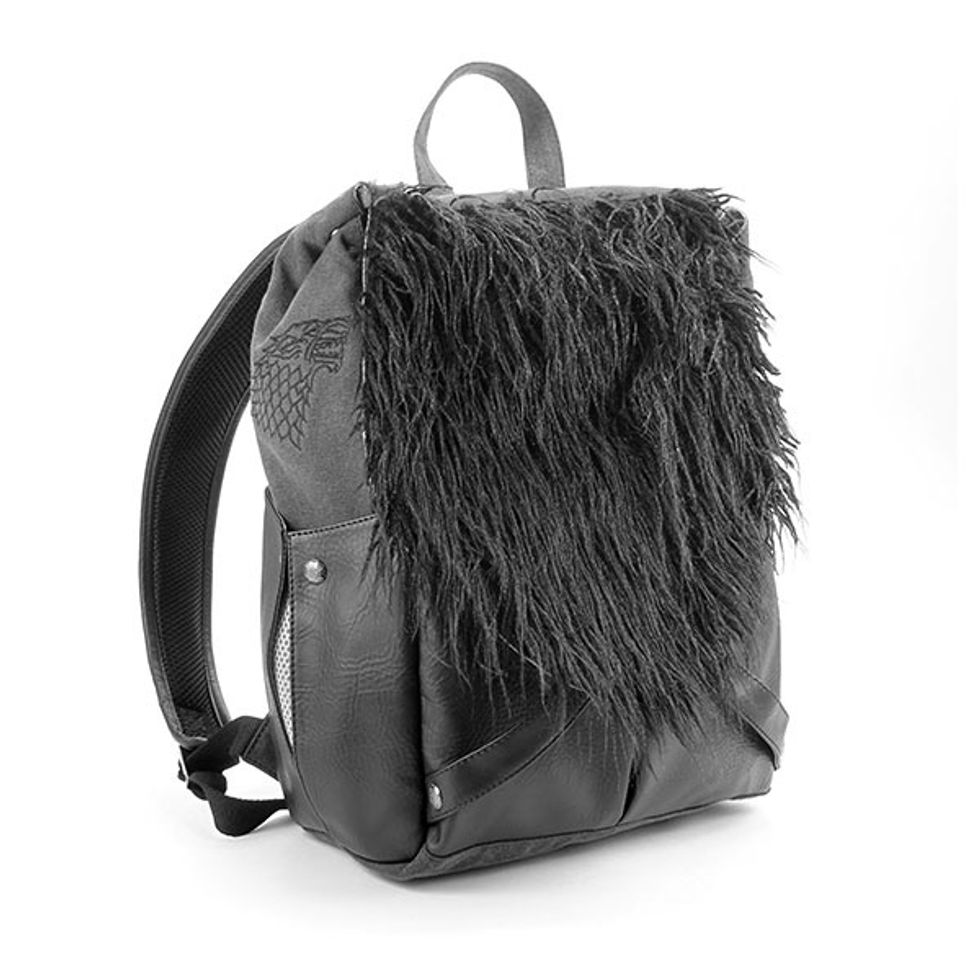 ThinkGeek
You probably saw this trending on Twitter, but there's still time to grab this amazing Jon Snow cloak/backpack for the fashion-forward Thrones fan in your life.
Fallout Chess Set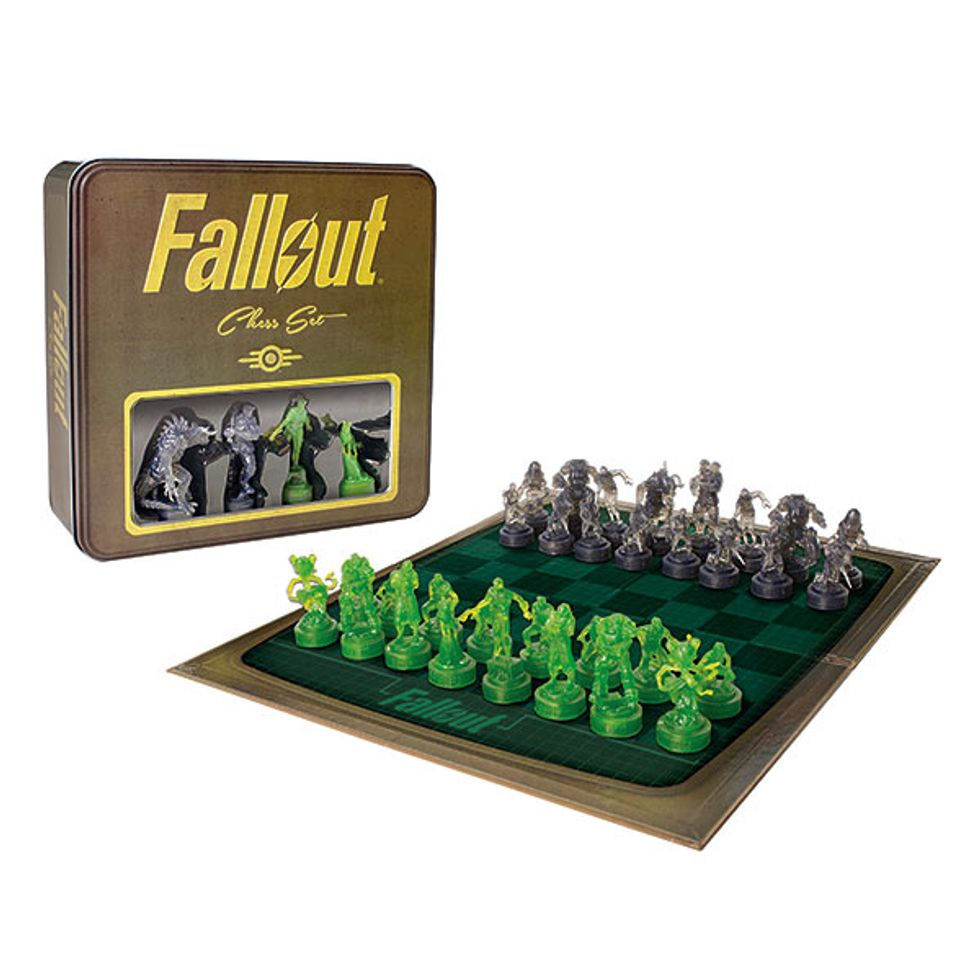 Bethesda/USAopoly
The gnarly colors of the Wasteland come to life with this figurine-based chess set. Knocks ghouls into power armor and power armor into Death Claws, or something.
World of Warcraft: The Official Cookbook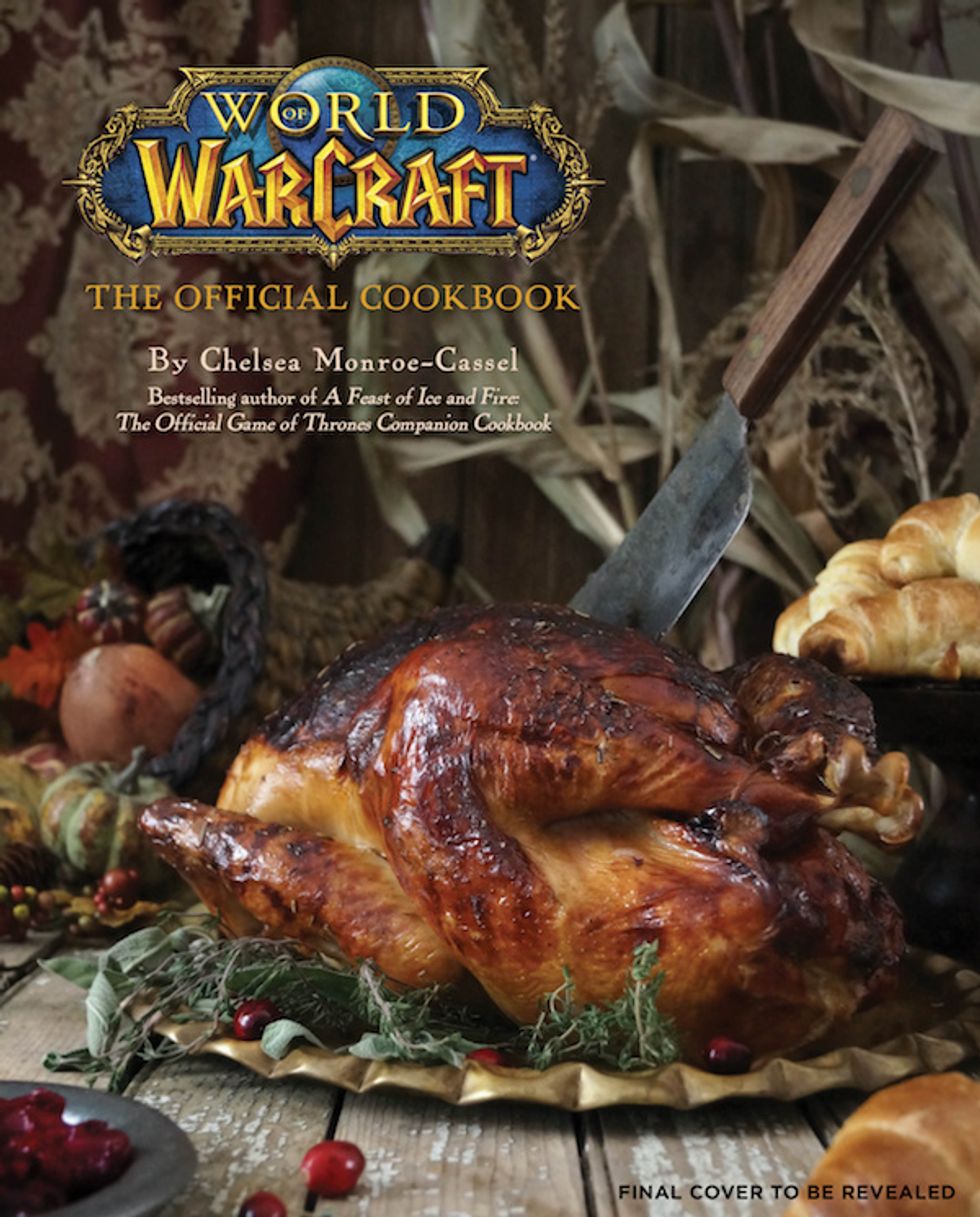 Simon and Schuster/Blizzard
Whether you're baking brownies for the Horde or snickerdoodles for those Alliance fools, once and current players of Blizzard's MMO epic are sure to love this surprisingly thorough cookbook from Chelsea Monroe-Cassel.

Xbox Design Lab
Let your player play in style. Custom controllers direct from Microsoft can be made to match a sports team, color scheme or even their favorite TV show.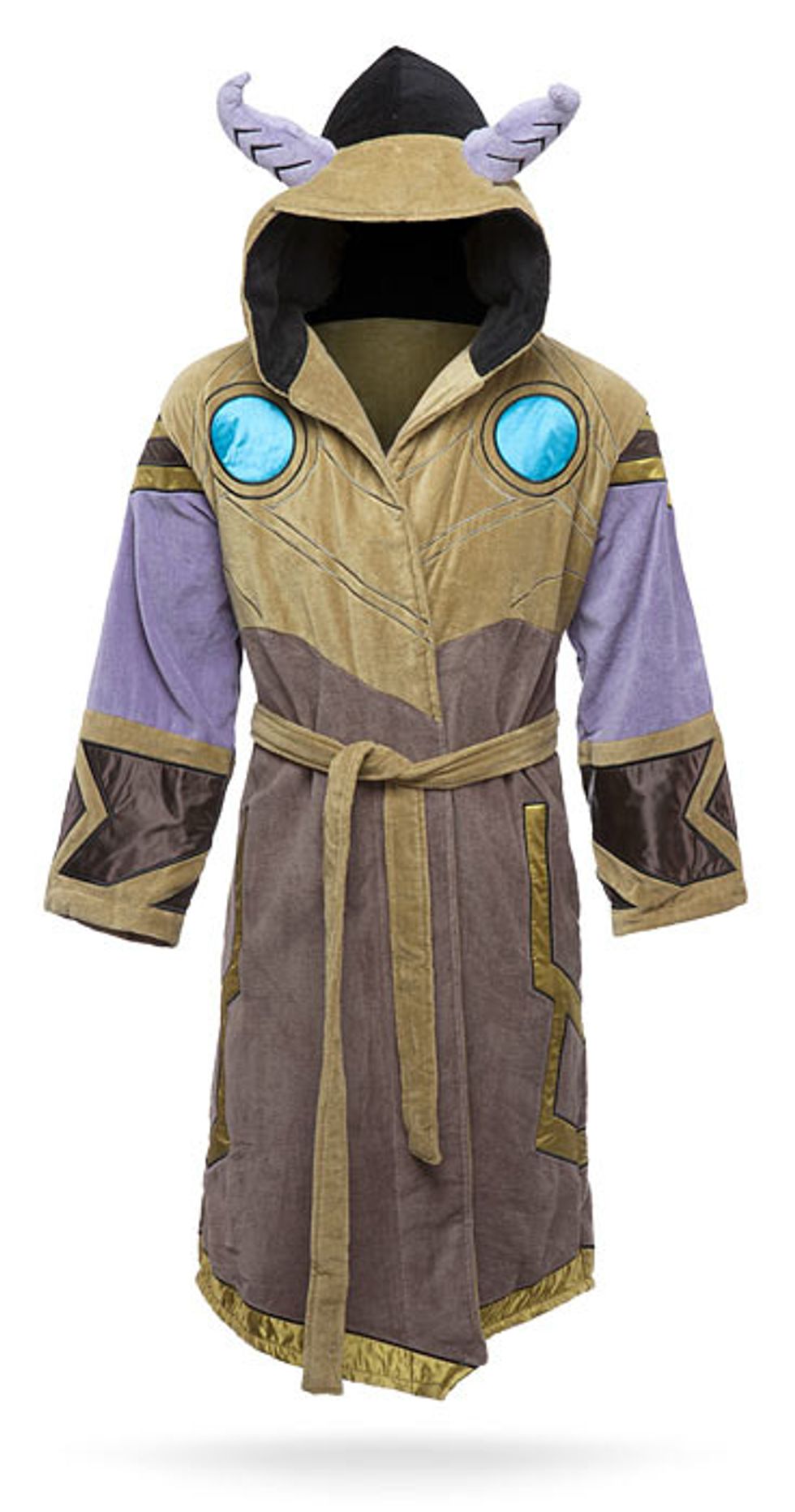 ThinkGeek
Another World of Warcraft gift? Yes. But just another World of Warcraft gift? Absolutely not. The robe you'll never want to leave the house, but if you did you'd look good in.
Pull up with any of these gifts to your Secret Santa, White Elephant or office Christmas party and you're bound to get some stoic nods of respect from the nerds in your life. Maybe next year, start your shopping a little earlier and get them a signed copy of Watchmen or a collectors edition DVD of The Last Jedi.
---
POP⚡ DUST | Read More…

Australian TV drama "Offspring" is now on Netflix. What's not to love?
THE OPTION | The NFL and Violent Crime
REVIEW | What "Riverdale" Says About Teen Relationships
---