There's a fire in Lauren Alaina's eyes these days: her just-released self-titled EP highlights a far more polished, but nuanced, vocal than anything found on her debut project, 2011's Wildflower. "We want the world to see we're coming for the victory," she rallies on her History closer, which is also being used for ESPN's college football coverage. It's a roaring, unrelenting pop track, which she co-wrote with Emily Weisband and Jesse Frasure, and gets the blood coursing through the veins. But that's only scratching the surface.
Alaina's Road Less Traveled is a glorious, empowering R&B-leaning anthem (a Meghan Trainor-assisted co-write, with Frasure) and opens the five-track collection with one of her most alluring performances ever. The hook, containing a similar melodic structure as Berlin's Take My Breath Away, is absolutely undeniable, too—Alaina's "You can trust your rebel heart, ride it into battle" is significantly comparable to Berlin's "Watching every motion in my foolish lover's game" moment. The singer's R&B influence has always been an essential core to her unique country-reflected work, but here, she strengthens her ties to both formats. If there is one other thing the 20-year-old has also learned since finishing in second place on American Idol's 10th season is she knows now exactly how to use that powerful voice of hers. Wildflower was an admirable, solid project of grounded narratives ("Tupelo," "Eighteen Inches," "The Locket"), but there was a lack of true artistic perspective and flair. But on her new EP, there's something decidedly different about her. Maybe it comes from living in a bitter industry that has failed in developing new female talent or maybe it's just having a bevy of personal life experience under her belt—she previously opened up her world with the autobiographical ballad Same Day Different Bottle (a tale about her father's former alcohol abuse and rehab). Although that song is not found on this project, she does hit another impressive home run with the sweeping and tender Painting Pillows, co-penned with Lindsay Jack Rimes and Alex Masters. It's a smart stretch of convincing songwriting, and the heartache is palpable in her voice.
Anchored by her dibs-calling Next Boyfriend (Alaina, Weisband, Matt McVaney), Alaina's EP masters a mix of wit and confidence. "You look a lot like my next boyfriend. I can't believe how much you act like him," she coos on the single's infectious hook, completely unapologetic about her intentions. "You and me, we'd be unbelievable. And I'm available. No, I don't think it's a coincidence. I put it all together, it makes sense. Boy, you ain't no fling or a could've been. You look a lot like my next boyfriend." The production stretches into the larger-than-life territory (as found on Holding the Other, as well), but Alaina achieves high marks in being able to keep pace (and many times soaring higher than the overwhelming percussion and complex pop layers). She faces a long, exhaustive uphill battle, but Lauren Alaina is a dynamic project that could finally get her the attention she truly deserves. In modern pop-country terms, Alaina is on the right track.
Must-Listen Tracks: "Road Less Traveled," "Painting Pillows"
Grade: 4 out of 5
Alaina's new EP is now available on Apple Music.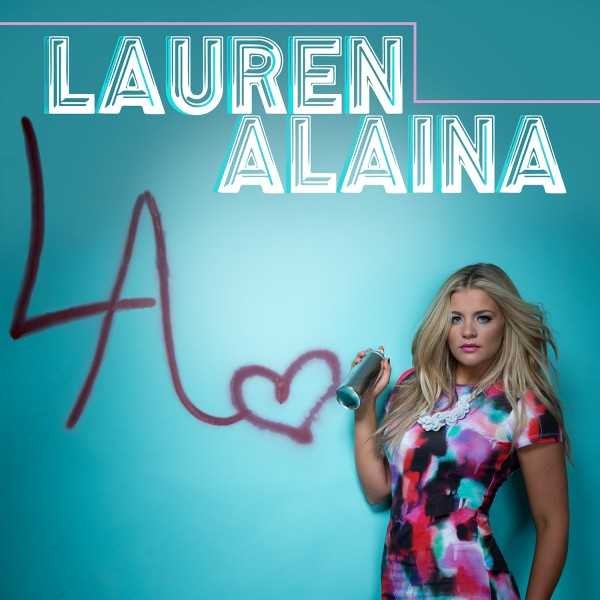 [PHOTO CREDIT: Jason Davis/Getty]
Stay tuned for Lauren Alaina updates. Be sure to follow @Popdust and @JasonTheScott on Twitter!