"It won't give you self control, you're only getting older," Lauren Ruth Ward mourns reflectively about the push and pull of her mind. It's a struggle so many are destined to weather, for better or worse. Examining her own breakdown and breakthrough, Ward finds herself rising like a phoenix out of the ash, post-destruction, but not without a little soot underneath her fingernails. Her new track, "Did I Offend You," is a gritty, potent, scrawled-out letter to herself, detailing every dark shade of emotion. It's decorated with a smokey, saloon-style whistle; it's a little pop, a little rock and brushed with a country tilt. "I need a good scream-cry every now and then," she tells Popdust about the song, premiering exclusively today.
"It's heavenly cathartic. I'm just as in touch with my sanity as I am with my insanity. 'Did I Offend You' is a conversation I've had with myself," she admits. "Exploring all avenues of self reflection. Like the song, these conversations mostly end on a high note of self exception. I've had to train my emotions to behave this way."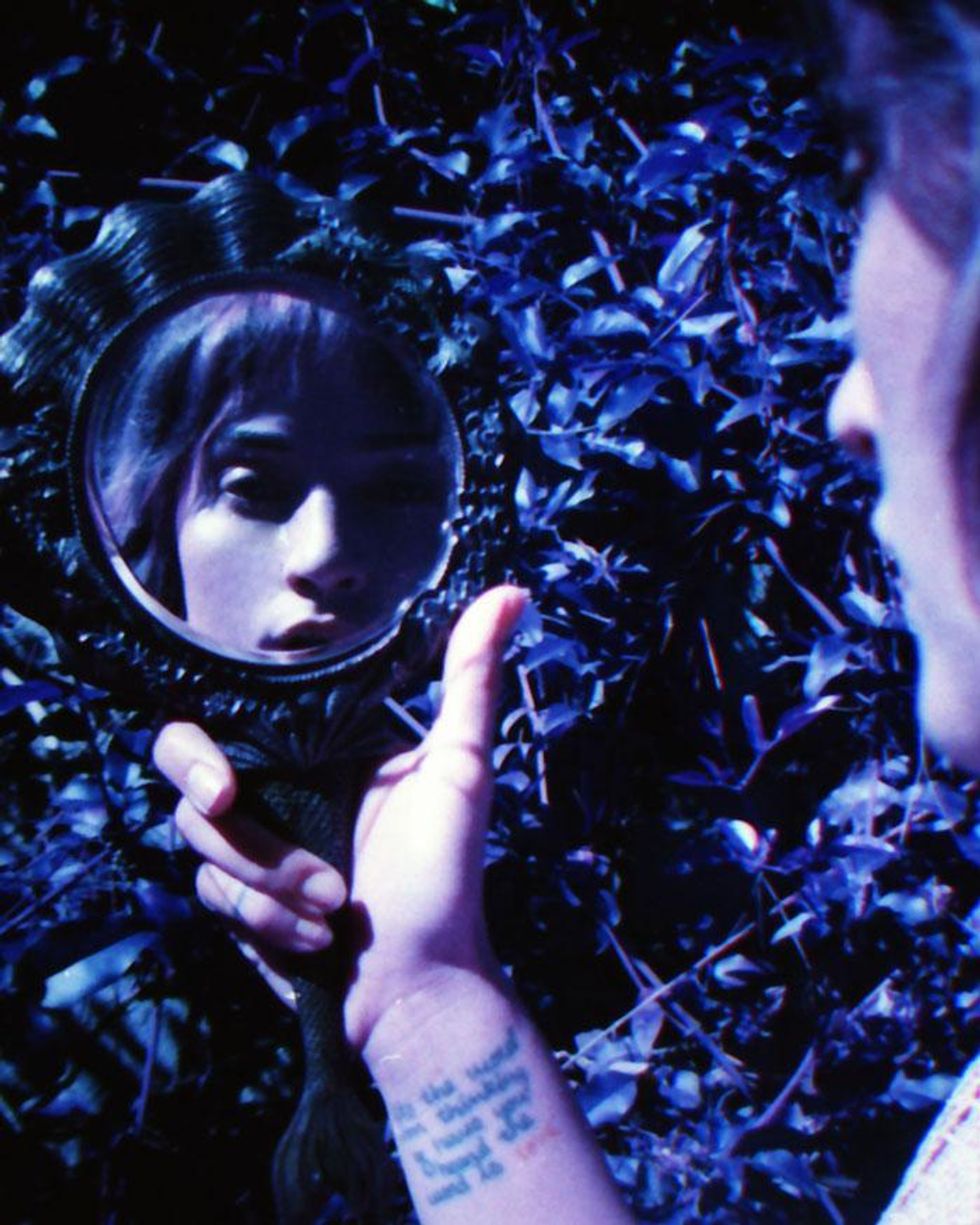 Ward wrinkles her voice across paramount feelings like anguish, anger, vulnerability and ultimately strength. The production--which is later thickened with bellowing guitar licks and a percussion so intimate it pummels against the heart--assists in telling her side of the story: as intense and jarring and affecting as it may be. "Creeps on the other side. Don't let them tell you what to find. Keep them where they lie. Keep them there, keep them out of sight," she later wails, at the zenith of her self-discovery, cutting through the barrier into the sun overhead.

"Did I Offend You" samples her forthcoming full-length, the follow-up to her 2016 self-titled extended play. Rumor has it, she's been working with Grey Goon (Us Royalty) to produce.
Listen below:
Check out her upcoming tour dates:

April 13 - France (opening up for LP)
April 24 - The Echo - Los Angeles (Draemings Residency)
May 1 - KCRW's School Night at Bardot - Los Angeles
May 3 - Ace Hotel - Palm Springs, California.
May 9 - The Roxy, Los Angeles (Opening up for The Weeks)
May 28 - U Street Music Hall - Washington DC (opening up for LP)
May 30 - Bowery Ballroom - New York City (opening up for LP)
June 12 - El Rey - Los Angeles (opening for LP)
June 26 - The Echo - Los Angeles (Moon Honey Residency)

Artwork credit: Angela Izzo
---
READ MORE ABOUT MUSIC...
Premiere: Andy Kong starts a "Wildfire" with new single
Premiere: Denny White wonders "Whatcha Thinking About"
Premiere: Mike Liegel details heartbreak in "Stick Around" video
---