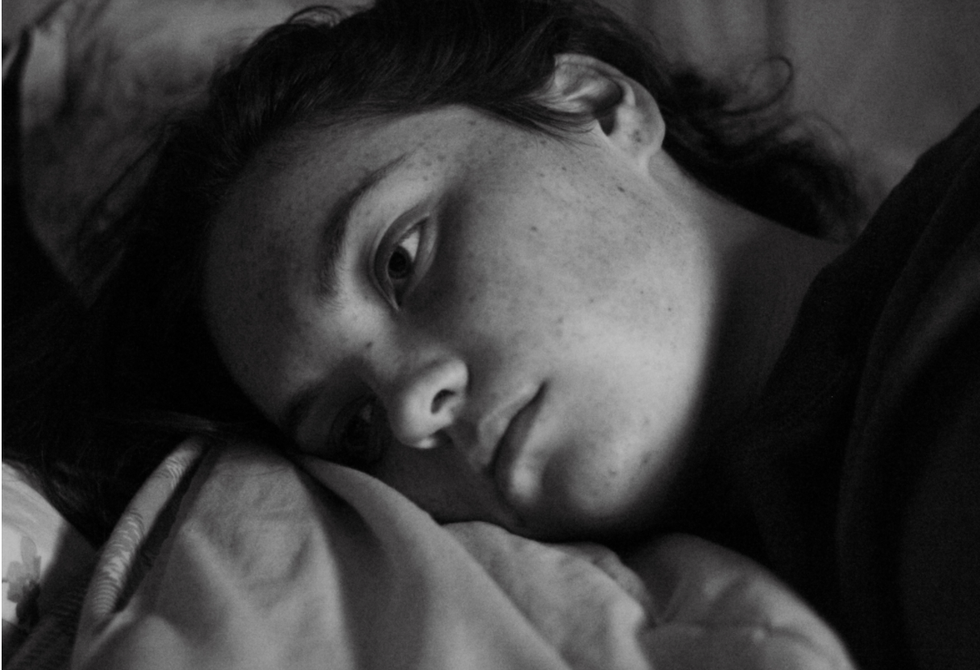 LAUREN TEPFER
In this era of celebrity-turned-photographer, it's important to separate good photographs from a good photographer - and Lauren Tepfer is undoubtedly a good photographer. When you give someone enough fancy equipment and professional models, it is almost impossible to not take some good pictures. Lauren captures her friends and family, as well as her actual neighborhood, a small suburb of Pennsylvania. Her photography serves as a window into her actual life - both adding a layer of honesty to her work as well as highlighting her artistry.

What feels, perhaps, most compelling about Lauren's photography is her embrace of (seemingly) mundane subjects of suburbia. Her dreamy portraits of her friends and beautiful early morning landscapes of her town are both soft and striking. Through her unique lens of pastel colors and bright lights, Lauren perfectly captures the silence and boredom one can often feel as a teenager in the suburbs.
Lauren's artistry is seen in full effect in this untitled photograph from her website. The work shows a boy running on the beach on a foggy early morning. The image has been edited into a soft purple, and the sand of the beach and the sky seem to blend together. The soft background interrupted only by the boy running on the sand, his footprints, and some wooden posts off in the distance. The image shows her ability to create dazzling images through her lens as a teenage girl in the suburbs.
Lauren has recently signed as a director with Adolescent Content, and will be studying photography at Parsons School of Design in New York City. More of her work is available on her website, as well as on her Instagram and Twitter.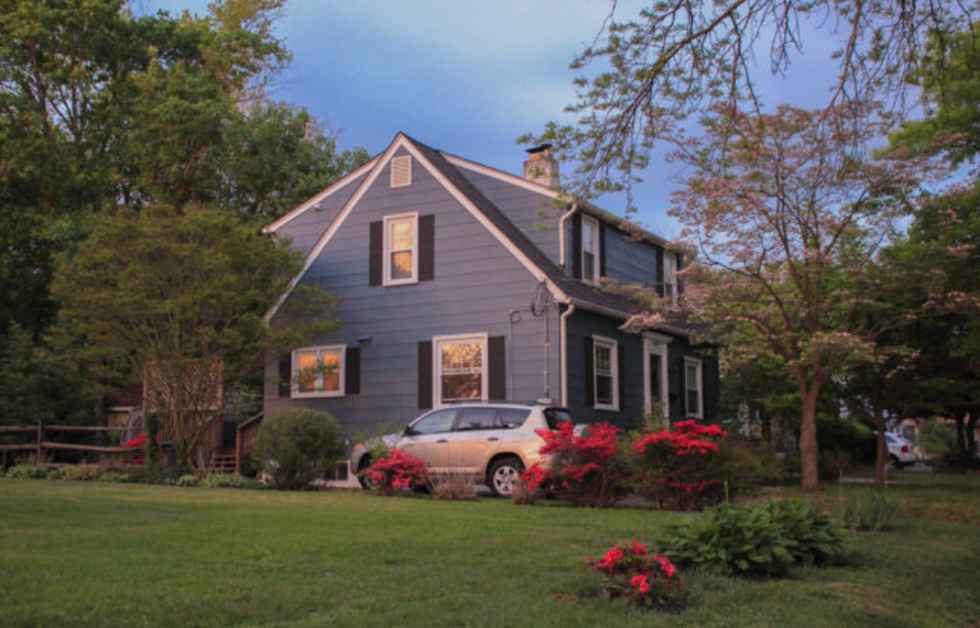 ---
INTERVIEW
CONOR (POPDUST): Hey Lauren! Thank you so much for sitting down with us. I loved your music video for Hiding Out's "Ghost in the Backseat". How did that all come to be, and what were you going for in the video?
LAUREN: Hi! Thank you so much for inviting me to speak to you, I'm so glad you enjoyed the video! That video was so much fun to produce. Hiding Out and I were connected through a mutual friend Emily Tantuccio. When I was approached with the video pitch, the band already had a concept in mind that really fit my aesthetic. The whole idea is about a couple post breakup revisiting their old memories. The mood of the video is very dream-like, like the physical representation of awaking in the middle of the night and questioning if you just experienced a dream or not.
CONOR: You're known for your photography, but you've been branching out into some awesome videos. Can we expect more videos and filmmaking from you in the future?
LAUREN: Yes! Since signing to Adolescent as a director, I've begun to really venture into video content. I'm currently working on a really exciting multimedia project that involves a short film that I can't wait to share!
CONOR: You also recently shot a video called "Growing Up a Muslim Girl in Generation Z" - how was the experience of using your art form to share an important message?
LAUREN: Using my platform for good is so important to me. I am privileged in almost every sense and it's my responsibility to not only share my own personal stories but the stories of others too. When I have as broad of a platform as I do, I am obligated to give a voice to those who are often silenced.
CONOR: Your photography depicts very Norman Rockwell-esque shots of suburban life - what about this subject do you find compelling?
LAUREN: I've lived in the suburbs all my life and it's a subject I know like the back of my hand. When I first began photographing, I tried really hard to avoid suburban subjects. As I began to become really invested in my work and drove myself further to authentic output, I realized that the suburbs are what I know best and I am able to portray them in such a way that is so meaningful.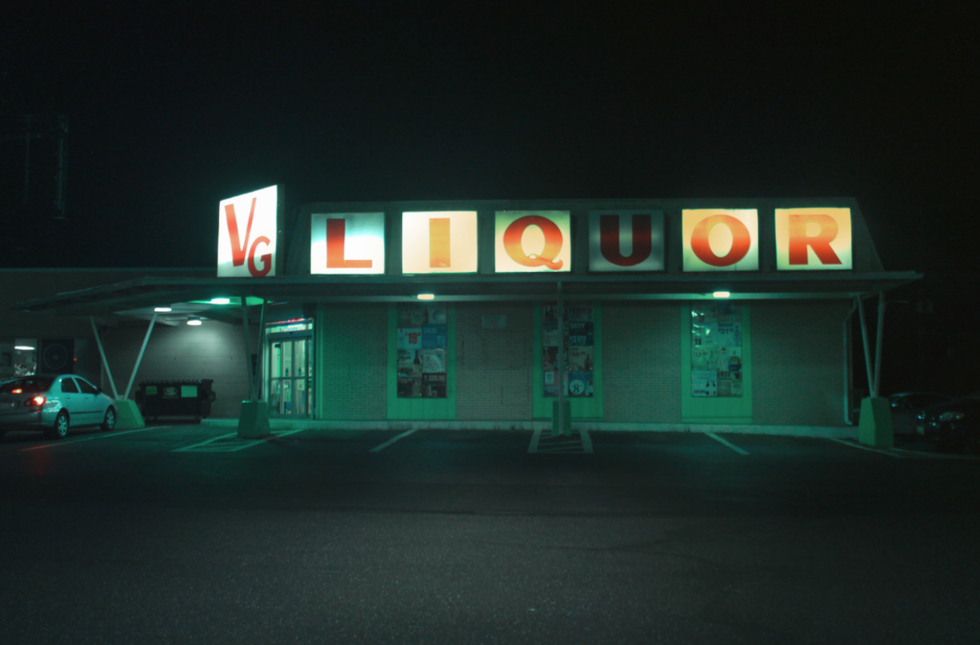 CONOR: You also use very beautiful pastel colors - what drew you to this color palette?
LAUREN: Thank you so much! I've always been really intrigued by color, especially colors that aren't frequently seen in everyday life. I try to capture and share these colors in my work because they're so beautiful to me, they represent delicacy and dreams.
CONOR: You are also very involved with Rookie Mag, how did you start getting involved with that Magazine, and how has the experience of working there been?
LAUREN: I LOVE ROOKIE MAG! I shout this all of the time, it gets really redundant and annoying for the people around me I'm sure, but I guess that's what it's like when you are so passionate about something. I submitted my work to Rookie in the spring of 2015 and officially started contributing in September of 2015. So, almost 2 years. It's been great. I love the people I work with, the artists I'm surrounded by and all of the genuinity that radiates from Rookie's audience.
CONOR: You've spoken on social media about how Tavi Gevinson (creator of Rookie Mag) has been a big inspiration and role model of yours. What has it been like to form a true friendship with someone who you were previously a fan of?
LAUREN: I love Tavi. She's so smart, eloquent, funny and genuine. I've been following her since I was in 8th grade and watching her grow into this wonderful, talented, multifaceted being has been incredible. I feel like I can't even talk about her because I just love her so much, I won't do her justice!! She's been a really prominent role model in all of my work and she's so supportive, I have to do a reality check almost every 2 weeks.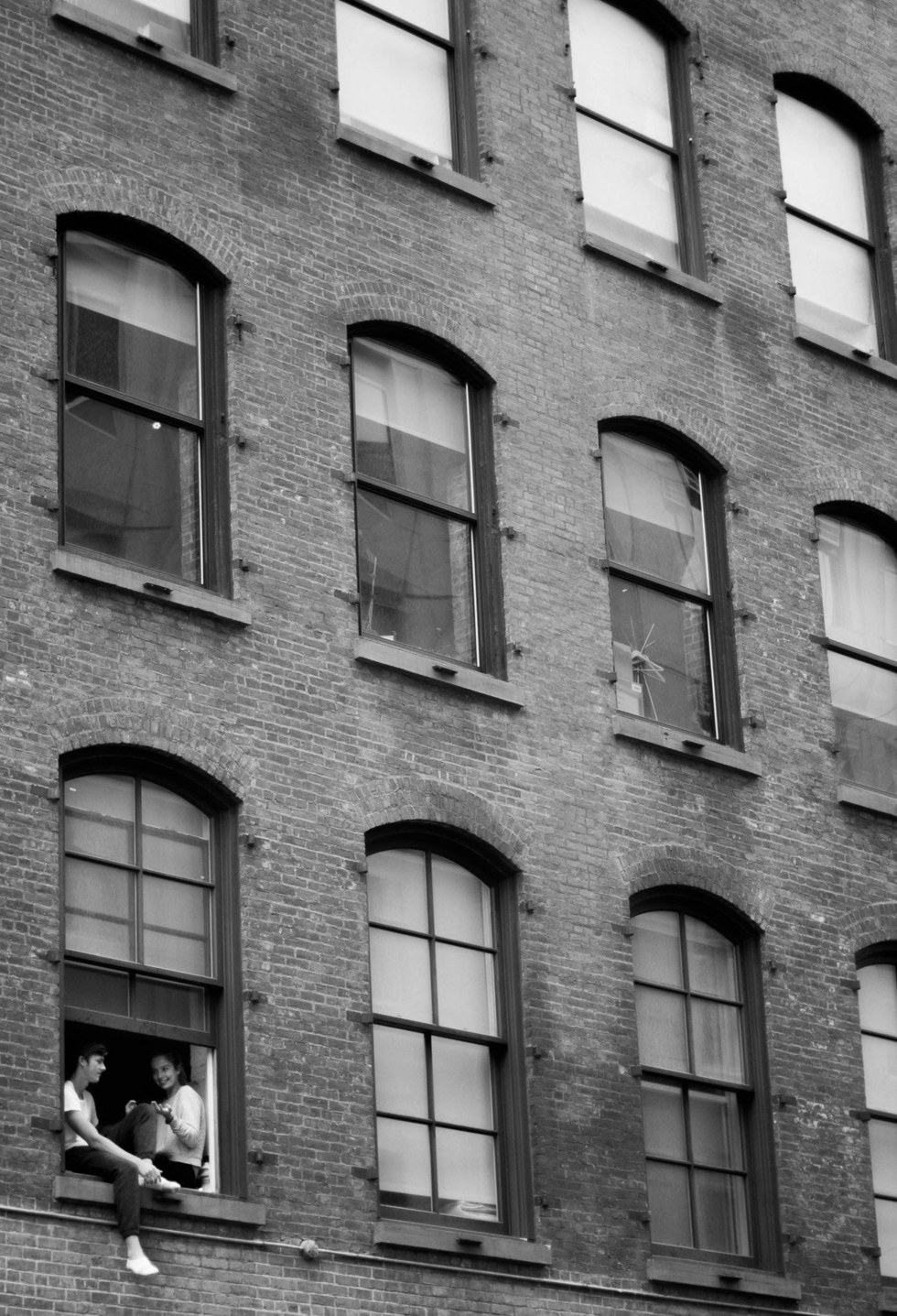 CONOR: You recently had a pretty crazy experience of taking a photo of a couple that became a viral chase on social media - tell us that story!
LAUREN: I was in New York in October 2016 for a show I was in. On one of the days of the exhibition, my friend Dana and I went to go get our Aura's read in Chinatown. While we were walking back to the gallery, we saw the couple sitting in the window of their apartment. I immediately whipped out my camera and got the shot - they saw me take the picture and were glad I did! I didn't immediately publish it, I waited until I got home the next week to share. It ended up getting like 3 million impressions or something crazy on Twitter and I eventually found the couple! They were so happy!
CONOR: You recently had your work featured in Topshop's Teen Dream Gallery in New York - is it gratifying to see your work on display in a gallery?
LAUREN: SO. GRATIFYING. Each time I have work shown physically, it is so crazy. It's really exciting to have people compliment you in person instead of just online and I love being able to talk to people IRL who support me. Everyone is so nice.
CONOR: What can we expect from you down the road!
LAUREN: I'm working on a lot of cool projects right now that I really can't wait to share. I'm in the middle of an awesome collaboration between a company that I LOVE and it's super exciting. I guess you should expect more art! Always! (and short films too!)