MUSIC
A sibling-led ensemble called Lawrence come to our offices and "Get Busy"
A slice of the early naughts, fresh from Brooklyn
When I saw the band approach, I immediately took another elevator. Even as a diminished four-piece, the Brooklyn hipster ensemble looked like they could crush you given the convenient constraint of an elevator. In another live session, with the full band in swing, they barely fit in a room, a mad orchestra barely contained by a single shot. Could their sound even fit in a single room?
Fronted by Clyde and Gracie Lawrence, siblings who claim to have been raised on "Stevie Wonder, Janis Joplin, and Eggo waffles," Lawrence is strange sort of folk act. They have the collegiate pull, sure (Cylde claims to have put begun putting the band together while at Brown) but they carefully eschew the genre's twin currents: they are neither small n' Bon Iver intimate nor rankled with the pomposity of stage-filling bands like Arcade Fire or the Polyphonic Spree. Their music, similarly, lacks the obtuse abstraction of genre (the producer Mike Dean said it best when he remarked that Justin Vernon sings "like he's got marbles in his mouth."), Clyde sings plainly: he'll "put on my finest sweatpants and I'll order you pad thai" and it will be a "an intimate occasion, you and me and HBO." This is a man who takes the semantics of "Netflix and chill" seriously. Discovered by Warner last year, who rereleased their debut, Breakfast, they are both coy and charming, nerds who dress like cheerleaders.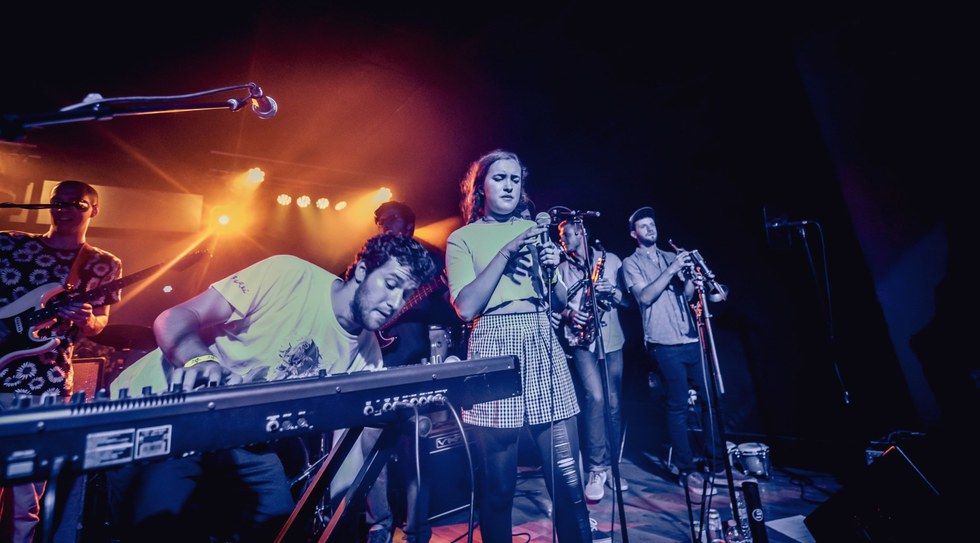 The band in action or at least in sound check. (news.bandsintown.com)
Their live show is somewhere in between Miles Davis and a children's choir you might catch at the Port Authority while waiting for the bus to Jersey. Drummer Sam Askin kept time on a nearby box like a Long Island Jaki Liebezeit, I can still hear the beat in my mind, months later, a soft drilling into skull tissue. And for ten minutes, Jonny Koh, their guitarist and militant perfectionist, was our Jimmy Hendrix, holding together what felt like our souls. Riffing on their love for late '90s/early '00s pop music, afterward Clyde gave me an exuberant performance of this monologue about the cathartic power of Brittney Spears at her prime, they delivered their take on Sean Paul's "Get Busy," a 2003 hit that was notably featured as an option on Dance Dance Revolution Extreme 2, considered the more spirited of the Dance Dance Revolution editions that flooded our homes during the late Bush years. You can watch that above.

They also played for us a new song of theirs; you won't be able to find it on Breakfast. Called "Friend or Enemy," it's a slow-jam that's not afraid to let the feelings flow, a warm cracker that you'll want to hold close like butter playing toast.
Watch "Friend or Enemy" below:
---
Breakfast is out now via Warner Music Group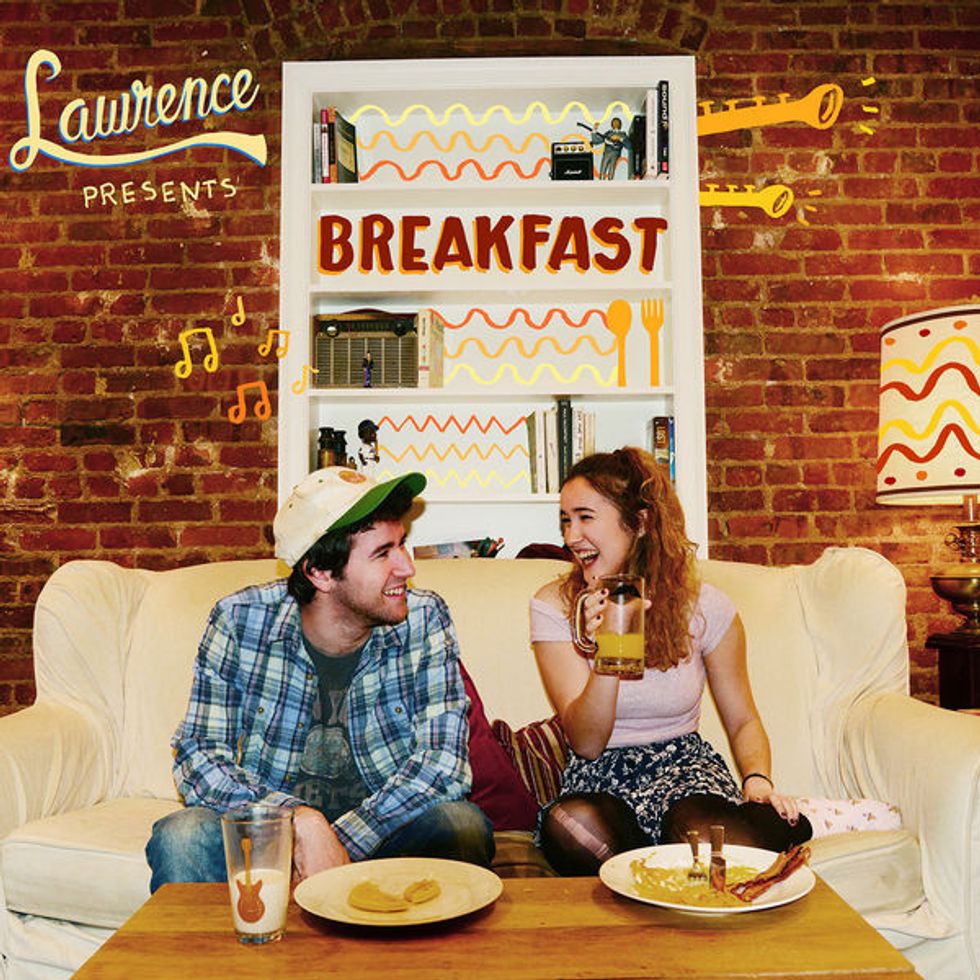 ---
Andrew Karpan produces Popdust Presents from time to time. Think your band has was it takes? Silly child, you need to follow him on Twitter first.
Related Articles Around the Web