LCD Soundsystem will make a NYC return at yet another Brooklyn Steel residency running June 16 through June 24. Are we complaining? Absolutely not.
Frontman James Murphy posted a statement on Facebook explaining the second round of shows, which you can read here. "Last time we played Brooklyn Steel, we did 5 nights, and the tickets sold out quickly. Everyone got very mad, and we in the band got all upset, and there were cries of bots, etc.. So we dug in, worked with the promoter to delete a bunch of questionable transactions, tried to control tickets the best we could, and discovered that it was actually very few pro scalpers and bots. (Fact is, scalpers were announcing tickets for sale to our show before they were even available at all, with the idea that they could put out crazy prices in the beginning, and if anyone bit, they'd scramble to try to find a ticket, or, well, I guess sell a fake one). The fact was that there were many more people who wanted to see us than we had tickets for, which is awesome and a bummer at the same time," Murphy stated.
The announcement comes shortly after Murphy announced that they were "finally done" with the highly-anticipated follow up to 2010's This Is Happening at Sasquatch Festival. A Reddit user recalled Murphy saying "feel like we knocked it out of the park with this one." Little is known about the LP, except that it's expected to host recently released singles "Call the Police" and "American Dream", which debuted at their first round of Brooklyn Steel shows. The band also performed these tunes on SNL.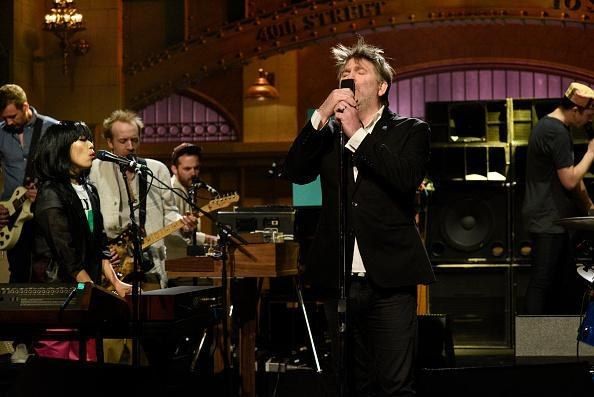 LCD Soundsystem performing 'Call the Police' on SNL on May 6, 2017 - NBC / Getty Images
Earlier this week, Rhino announced that they were reissuing LCD Soundsystem's self-titled album as well as This is Happening, 45:33, and London Sessions on vinyl. The band was quick to denounce this statement, pointing out that their records have been available via the DFA online store (as well as physical stores) for years. This is what they had to say: "LCD Soundsystem certainly aren't announcing shit, as they had no idea that these were even coming out. Just buy the records from DFA, like you have been able to for years." Rhino also hilariously misspoke on their statement, calling them "one of the freshest sounds on the London underground scene in the early 2000s." The band is as New York as you can possibly get.
This new chapter in the universe of LCD Soundsystem is proving to be just as exciting as we could've possibly hoped for, and we can't wait to report live from Brooklyn Steel this weekend.
Check out the dates below:
June 16 - Brooklyn, NY — Brooklyn Steel
June 17 - Brooklyn, NY — Brooklyn Steel
June 19 - Brooklyn, NY — Brooklyn Steel
June 20 - Brooklyn, NY — Brooklyn Steel
June 21 - Brooklyn, NY — Brooklyn Steel
June 23 - Brooklyn, NY — Brooklyn Steel
June 24 - Brooklyn, NY — Brooklyn Steel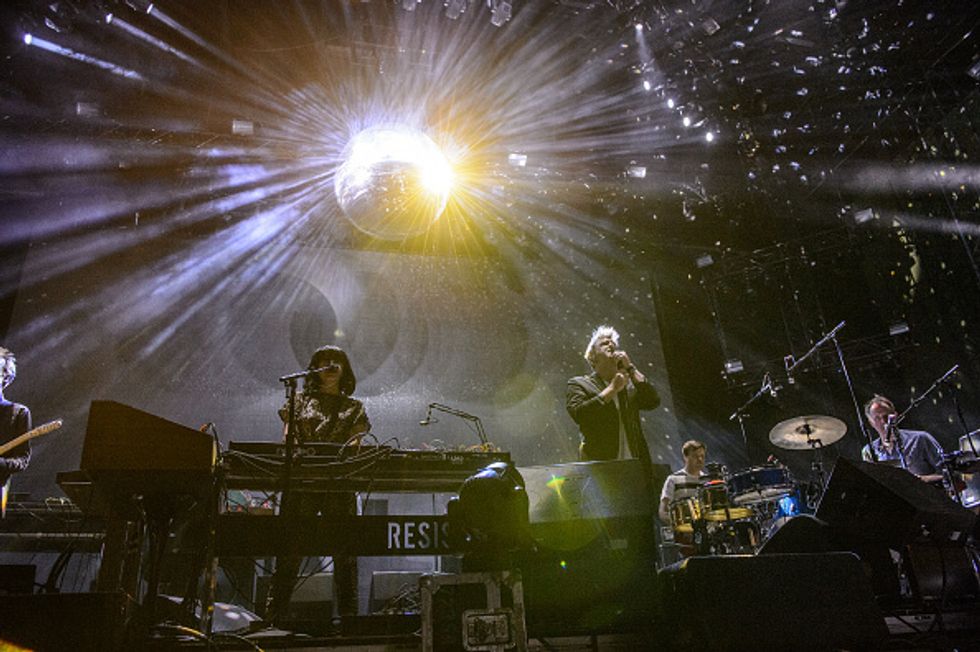 LCD Soundsystem performing at Sasquatch Festival on May 26, 2017 - Jim Bennett / Contributor