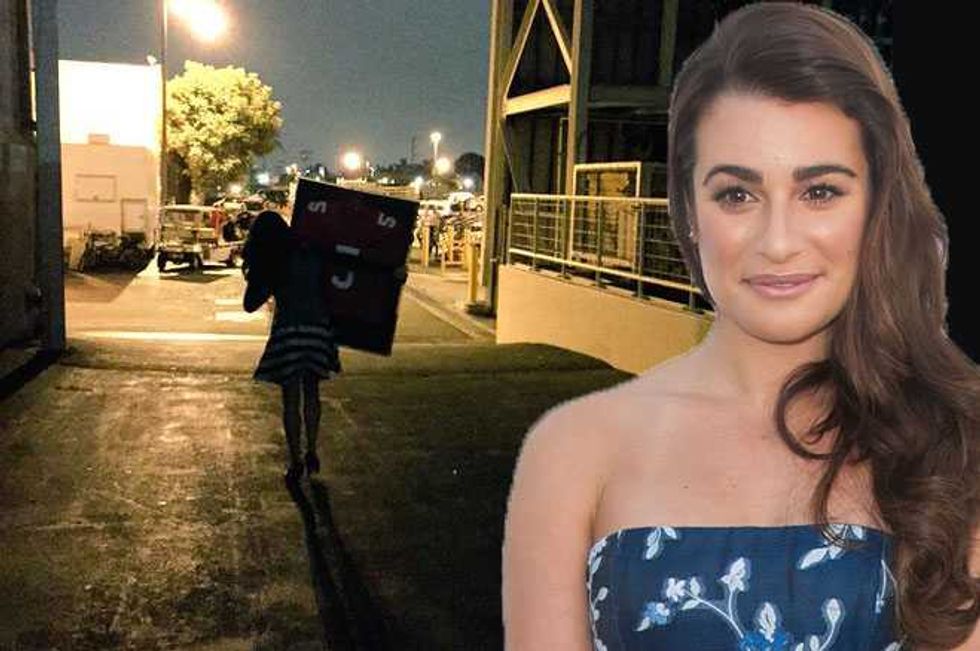 Lea Michele is saying goodbye to Glee and the Paramount lot where she spent six seasons of her life - but she will never forget Cory Monteith.
Cory tragically passed away in July 2013, and Lea was determined to take home a special memento of her late boyfriend.
In an Instagram pic, Lea is seen leaving the Stage were Glee is filmed holding on to the football jersey Cory's character Finn Hudson wore, with the caption "One last thing <3".
"I can't believe tomorrow is our last day at glee. It is going to be such an emotional day. But I'm so grateful though to have had…this incredibly amazing experience," she tweeted on Feb. 20. "Thank you so much to all of our amazing Gleeks who supported us so much! I love you guys. We were so lucky to have had the most amazing crew who worked so hard everyday to make the show amazing. I'm so grateful for them…So thank you all again so much from the bottom of my heart. I will miss Rachel Berry so very much."
We miss you Cory! Gone but never forgotten.