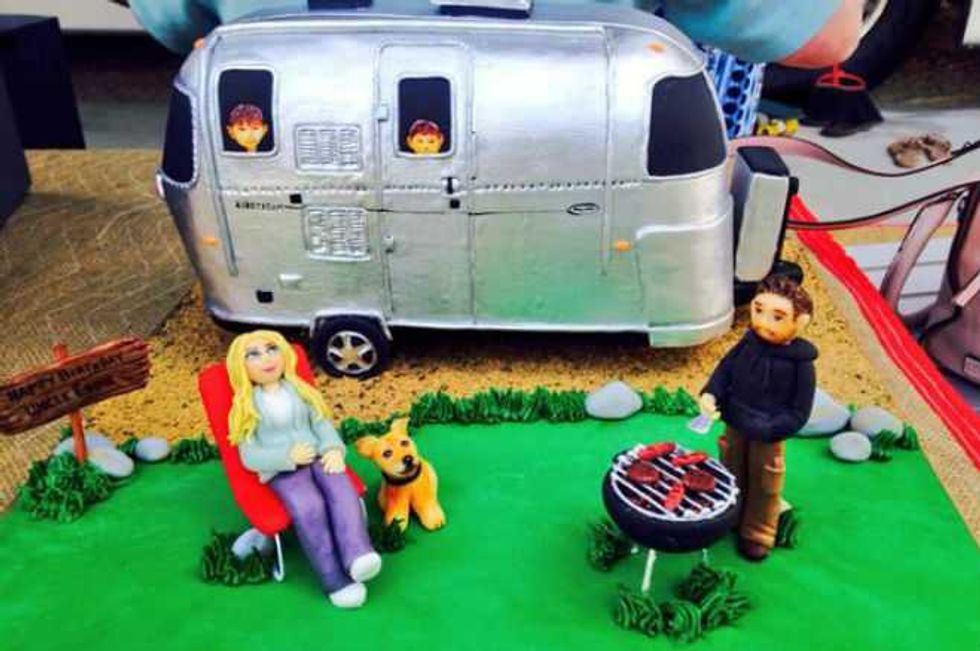 Eddie Cibrian turned 41 on Monday, and of course LeAnn Rimes posted a picture of the birthday cake because if she isn't desperately tweeting about him 24/7 people might suspect the truth about her rotten turd of a marriage.
As you can see, Eddie and LeAnn are grilling while Mason and Jake are trapped in a camper, locked up and sadly watching from the windows.
What in the hell? This is even worse than the picture of LeAnn and Eddie's wedding cake with the pair in bed and Mason and Jake pointing and giggling at them. What were they thinking???
"It's an RV Clark" thx @sweetnsaucyshop for Eddie's bday cake. It was delicious!! pic.twitter.com/t8VbdUt2m6

— LeAnn Rimes Cibrian (@leannrimes) June 16, 2014