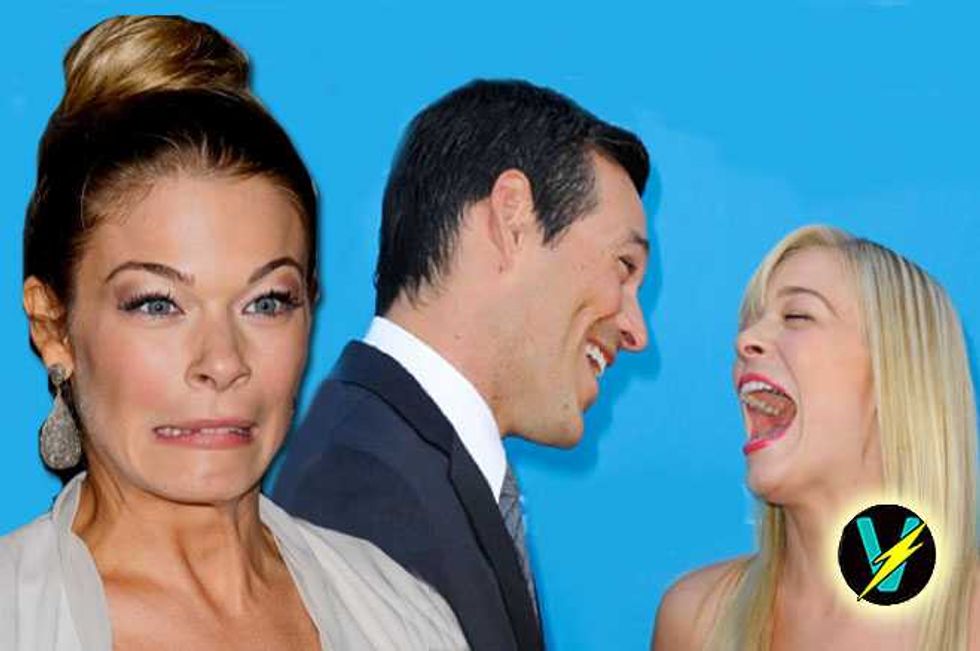 LeAnn Rimes (the human equivalent of a Filet-O-Fish found underneath the backseat of a rental car after a three-month road trip), has truly outdone herself this year in her continued campaign to be the most disgusting person on Earth.
People who already knew she was a complete nutbag simply had their opinions confirmed, while those previously unsure watched ten seconds of LeAnn and Eddie and wept.
Anyway, LeAnn and her unemployed idiot of a husband, Eddie Cibrian, appeared on Joan Rivers' In Bed With Joan and proceeded to tell the story of how she lost her virginity at 16 to whatever poor bastard was her boyfriend at the time.
"I think I raped him," said the classiest lady in country music.
I THINK I RAPED HIM.
Yep.
The immediate thought that comes to mind after hearing that is so obvious (and accurate) we won't say it... Just watch the video. Ahem.