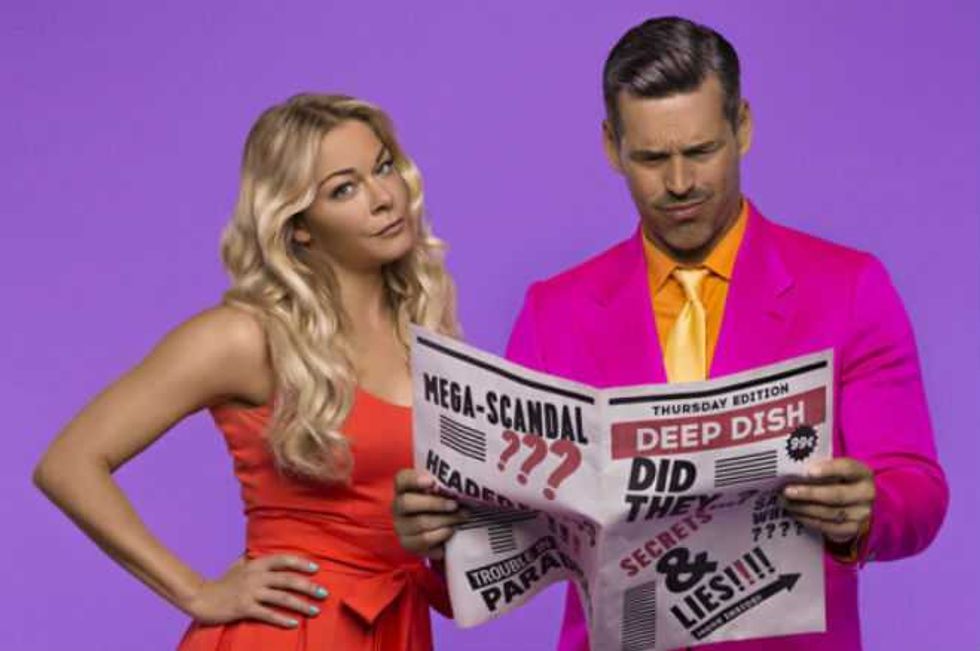 LeAnn Rimes and Eddie Cibrian's horrifically bad VH1 reality show LeAnn & Eddie has been cancelled after just one season.
This news is surprising to absolutely nobody who actually watched the show (which we very kindly recapped for you).
The entire eight-episode circus consisted of the gruesome twosome obsessing endlessly over Brandi Glanville, who is currently on the Real Housewives of Beverly Hills and Celebrity Apprentice, plus she wrote two best selling books...
Anyway.
We'd like to just to remind everyone LeAnn once said she would NEVER do a reality show, because she is such a special little butterfly with a "real" career. And then she made one (because Brandi did, and LeAnn MUST do everything Brandi does) and it was SO SO SO awful and awkward and embarrassing and probably did more to hurt both their images than any amount of homewrecking did...
This is how Eddie justified making that trainwreck of a show:
"Ultimately, we wanted to do a show and I think that this format and this genre, unscripted, gave us an opportunity to do something fun and work together. What's really real about the show is our relationship juxtaposed by everything the public reads and is fed by the tabloids…ultimately, this is a comedy and that's how we go about our life as well, is we laugh and it really helps."
Nobody was laughing WITH you, dude.