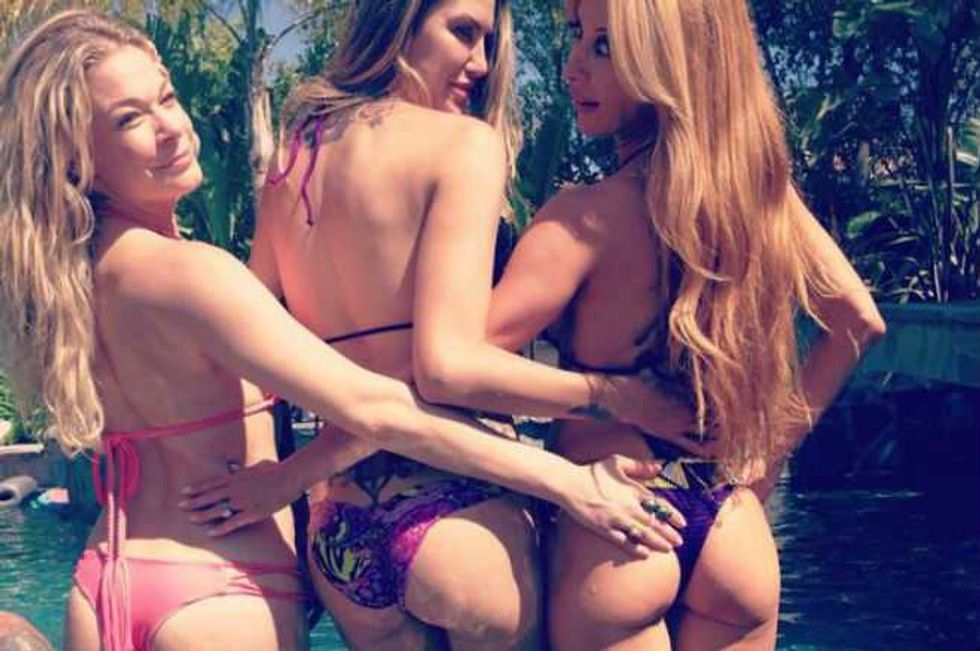 LeAnn Rimes is really upping her efforts to become the World's Worst Human Being.
Not content with torturing the mother of her stepsons on a daily basis, the washed up country singer (soon to be cutting the ribbon at the opening of a new gas station in Pomona!) is joking about being pregnant, because God forbid a day goes by where she isn't getting attention, any kind of attention!
LeAnn posted a bikini snap on Twitter, leading one her gormless fans to note her boobs looked big.
"im producing milk lol", was her highly intelligent response.
Hours later she put up another bikini shot with those dessicated hyenas she calls "friends", joking about recreating this year's Sports Illustrated cover. Um... we'll just let the picture speak for itself.
Models in training @SInow sequel #happymemorialdayboys #wetryhard #having fun pic.twitter.com/VRLuC40v9g

— LeAnn Rimes Cibrian (@leannrimes) May 26, 2014