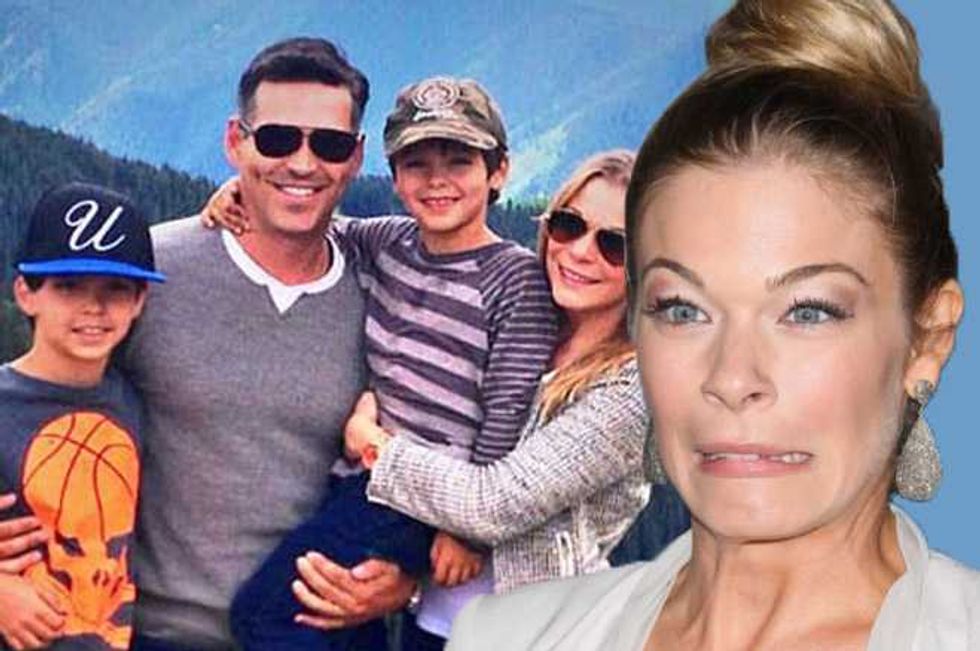 LeAnn Rimes is no stranger to ruthless narcissism and self-absorbed behavior, but now she's gone too far (even for her).
In a recent interview with Mail Online, LeAnn talks about her "borrowed" family, consisting of husband Eddie Cibrian and his sons with Brandi Glanville, Mason and Jake.
Because she has to remind everyone she was once a big star, the former country singer totally bashes her stepson Mason in the process and mocks him to the publication:
"Even though I was on the road a lot, the teachers would give me homework and I would get it all done. I look at my 11-year-old stepson Mason, and I'm like, 'I signed a record deal when I was your age. You're still fumbling with tying your shoelaces'."
Wow, what a nice thing to say! We're almost 100 per cent certain Mason knows how to tie his shoelaces, LeAnn, you friggin joke of a stepmother.
Isn't it enough you makes weirdo cakes of them???