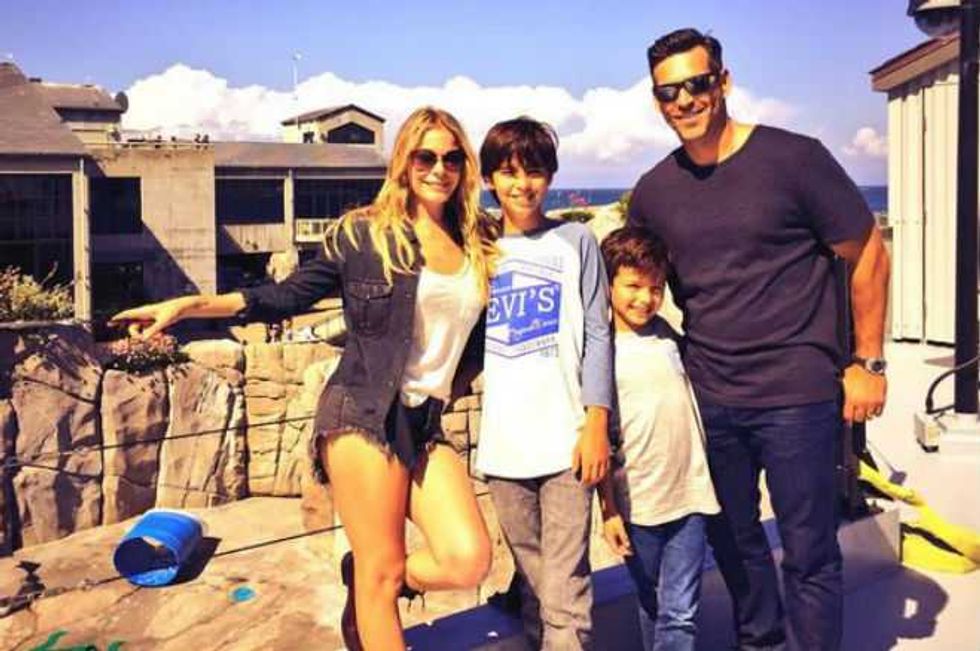 LeAnn Rimes can't let a week go by without reminding everyone of what a trainwreck she is, because she literally has zero concept of bad publicity.
Last week she humiliated herself at a David Gray concert, just last night she had a blogger escorted out of a show in Santa Clarita because the woman had been "mean" (and completely on the ball) about what a shitbag LeAnn is, and now it appears Bunny Boiler is Photoshopping herself into Eddie Cibrian's family pictures.
LeAnn posted a photo on Sunday of her and Eddie posing with his and Brandi Glanville's sons Mason and Jake, only there is something very, very off about this photo. It looks as if the family were all hanging out and LeAnn inserted herself into the photo.
Oh, and she is STILL going to Brandi's Pilates studio, because, lest we forget, LeAnn is fucking certifiable. Something tells us Mason and Jake are going to have some SERIOUS questions for their dad when they are old enough to understand what the hell is going on...
Thank you @MontereyAq our family had the best time!! #seaotters #askforemilyforaprivatetour http://t.co/jrJOsPQ8TO pic.twitter.com/fvbwFwtG54

— LeAnn Rimes Cibrian (@leannrimes) September 28, 2014