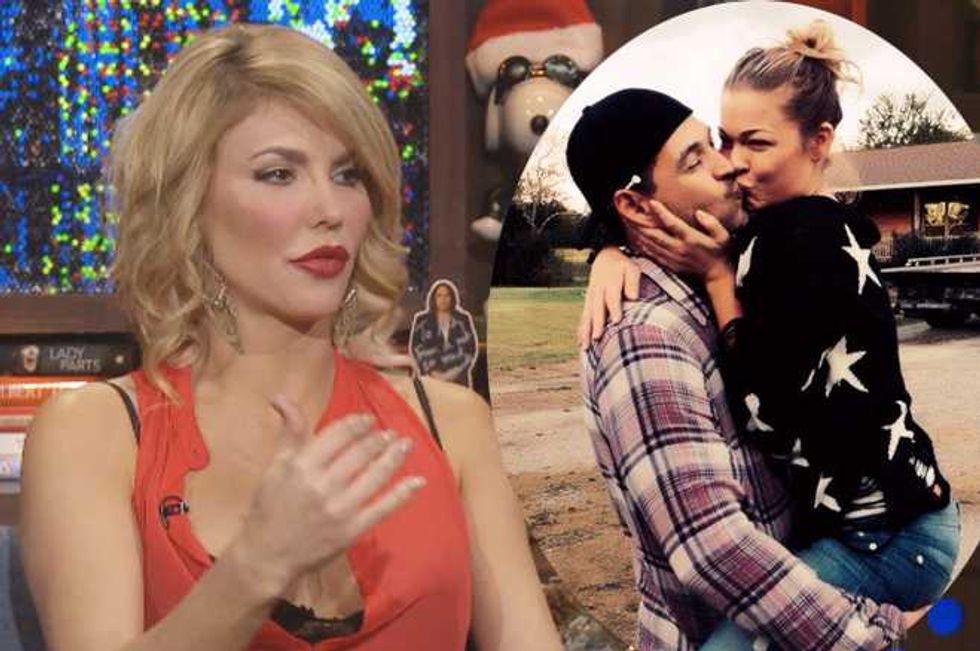 LeAnn Rimes is not happy about comments Brandi Glanville made on Watch What Happens Live earlier this week.
As Popdust previously reported, Brandi said she would have no issue with LeAnn joining the Real Housewives of Beverly Hills because she is not afraid of that homewrecking ho.
But Brandi also talked about Eddie's junk and how well-hung he is, and you KNOW LeAnn does not like to be reminded about how she picked up Brandi's leftovers. So her response was to say Brandi is like a tabloid and doesn't know what she's talking about, but what the hell does that even mean?
WE KNOW BRANDI HAS SEEN EDDIE'S PENIS, LEANN! They have children! This chick is seriously delusional...
@csmorain @TMZ @TooFab it's like a tabloid mag that doesn't even know the person but talks about their life like they do

— LeAnn Rimes Cibrian (@leannrimes) December 19, 2014