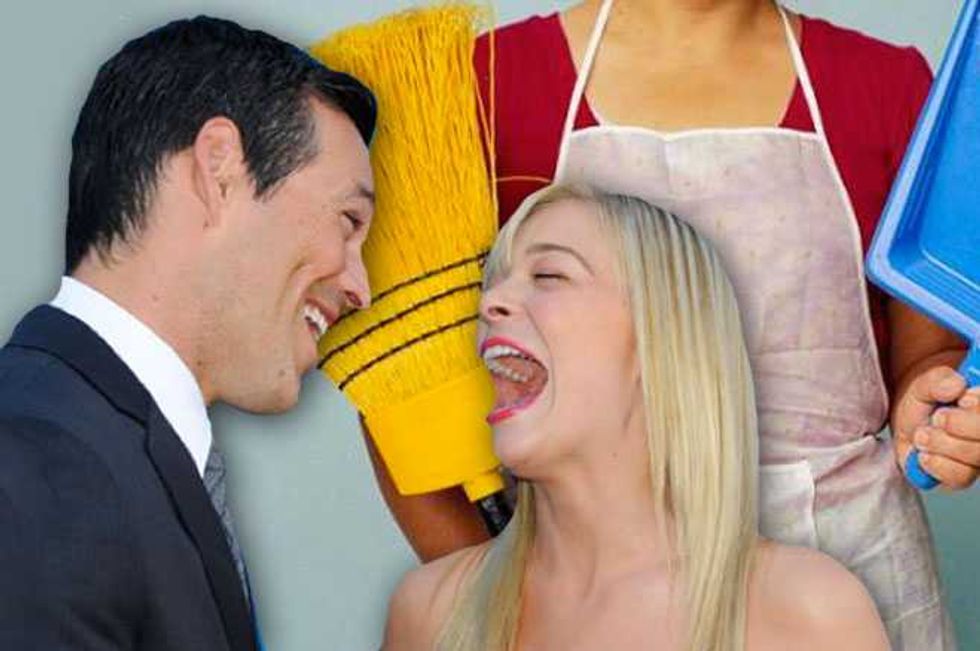 LeAnn Rimes is denying accusations of racism and bullying from a former housekeeper, saying the allegations are nonsense.
The housekeeper is suing LeAnn and her husband/employee Eddie Cibrian for abuse that allegedly took place under their roof. According to Gloria Cevallos, she was called "fat old lady" and "old Salvadoran bitch" by two other maids working at the house.
She is also accusing Eddie's mother Hortensia of telling Eddie to fire one of the staff for the poor state of the house, reports TMZ. Gloria not only wants restitution for the bullying, she is demanding LeAnn and Eddie pay her until she finds another position.
LeAnn is having none of it though, slamming TMZ for daring to run the story.
"I love when you correct a publication's story & present them w/the truth but they choose to ignore it instead of "reporting" the truth," she tweeted.
Look - we don't know if any of this is true but God knows there are enough confirmed incidences of LeAnn's awful behavior to make anyone think twice.
Dear Housekeeper Gloria: Do you have a husband? HIDE HIM.