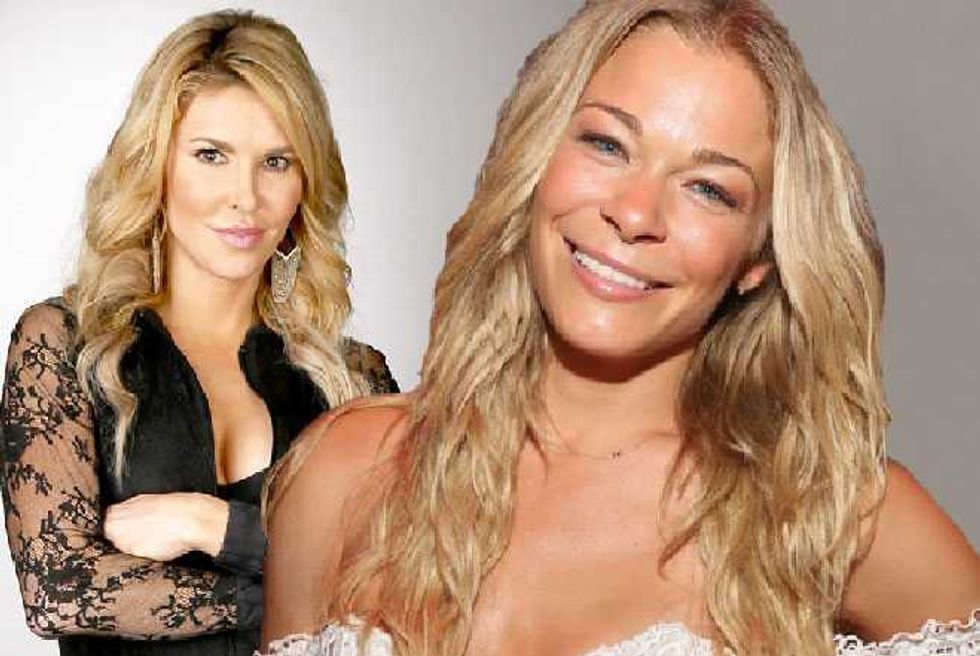 leann rimes taunts brandi glanville
LeAnn Rimes can't stop, won't stop sticking it to Brandi Glanville.
The two have had a contentious relationship, ever since Rimes started an affair with Eddie Cibrian, while he was still married to Glanville.
No guilt here!
leann rimes taunts brandi glanville
Rimes and Cibrian eventually married, and the 33-year-old took on the role of stepmom to Glanville's two young sons.
LeAnn Rimes' Ever Changing Appearance—Plastic Fantastic Or Au Natural?
Now, most women would likely harbor guilt over the situation, and perhaps attempt to make amends to the wronged party.
But not LeAnn Rimes!
Oh no. Instead, Rimes insisted on posting photo after photo of herself with Eddie and the kids, because, presumably, she loves rubbing salt on Glanville's wounds.
LeAnn Rimes REALLY Doesn't Want Her Ex To Spill Any Dirty Secrets
Bonus mom
leann rimes taunts brandi glanville
She also gushed about how great it is to be a "bonus mom" and tweeted about all the mother's day gifts she received, in appreciation of her exemplary parenting skills.
Oh, but she made sure to remember the kids' real mother too!
She sent Glanville a big bunch of flowers!
Once You See LeAnn Rimes And Eddie Cibrian Twerking You Can't Unsee It
Yeah, that's not passive aggressive at all.
Holidays pain
leann rimes taunts brandi glanville
Not surprisingly, Glanville has "begged" Rimes to stop posting photos of herself with the boys, especially over the Holidays—a particularly painful time for the now-single mom.
LeAnn Rimes Slams Brandi Glanville For Mentioning Eddie Cibrian's Giant Penis
She talked about how painful it is during an interview with Nik Richie for his NRP podcast:
That lack of respect. I begged and tried for so many years to get things to change and they haven't.

It hurts my feelings. It's been 6 years, at this point I really am over it. We still battle, don't get me wrong. I have an issue with her posting pictures of my children on holidays. It's horrible. If my ex-husband, their dad, isn't posting pictures – why is she?

I'll grab three bottles of chardonnay, cry myself to sleep and look at what they're doing for Christmas. It's hell.
Now, whatever you think of Glanville, you've got to feel for her, right? I mean, that's just sad and terrible.
Keep calm and carry on
leann rimes taunts brandi glanville
So, what does Rimes do?
LeAnn Rimes Openly Mocking Brandi's Kids Now—Stepmother Of the Year!
She just carries on carrying on, of course.
At the weekend she made yet another passive aggressive move on Glanville, this time, by way of her Instagram.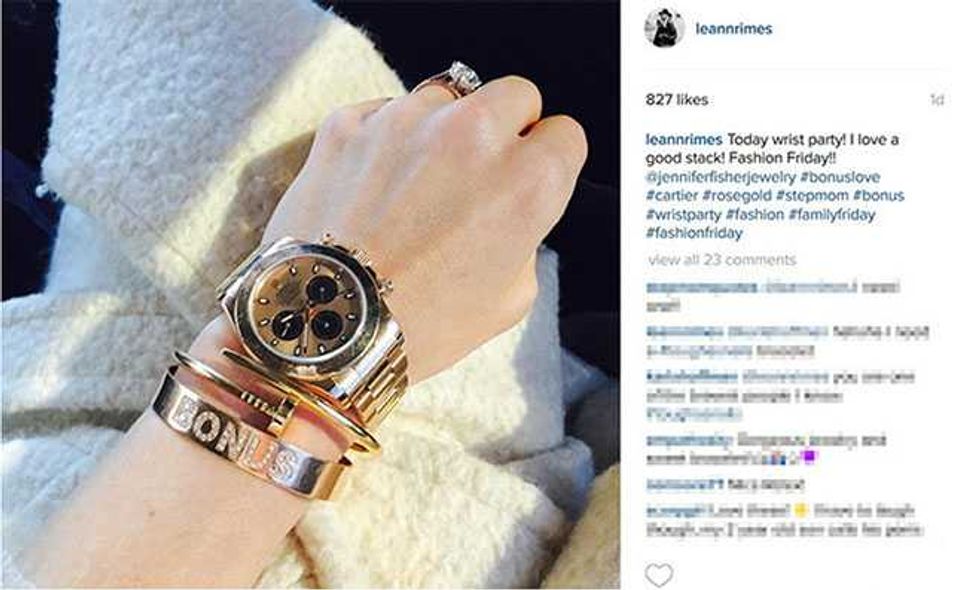 Yep, that's a gold bracelet set with diamonds... spelling out BONUS.
And just in case you were in any doubt of her motives here, she also added in the caption, #stepmom
She really just can not help herself, can she?
For more entertainment, music and pop culture updates and news, follow Max Page on Twitter