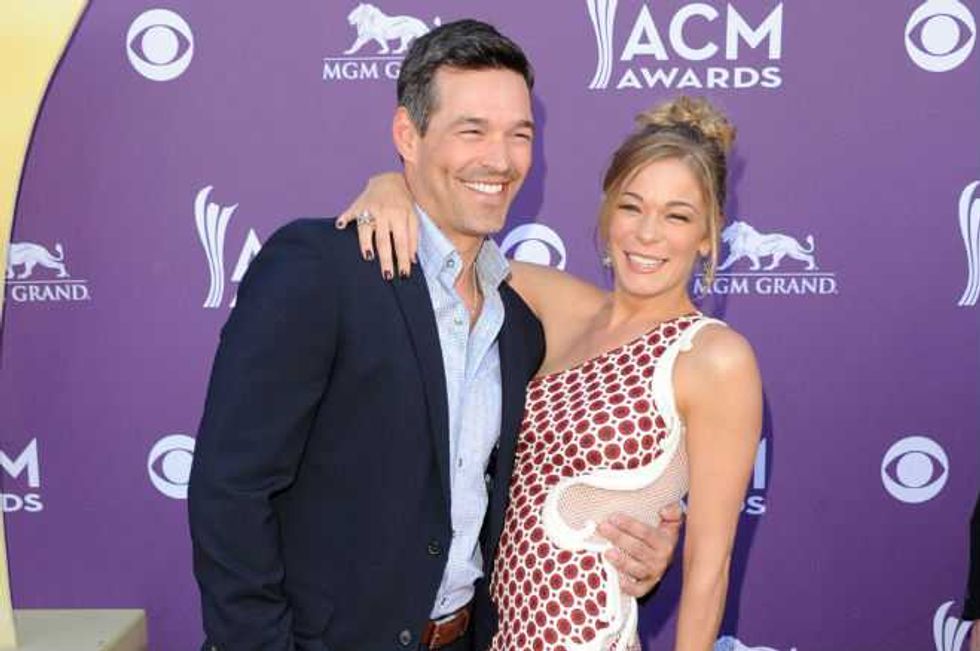 LeAnn Rimes, a one-time country singer who is now famous for being the wife of an out-of-work soap actor, is doing serious damage control ever since those clips of her reality show got pulled following public backlash.
If you didn't catch the videos before they got taken down, it showed LeAnn and Eddie Cibrian sniping at each other and complaining about Eddie's delightful ex-wife Brandi Glanville.
Anyway, LeAnn is now pretending her empty shell of a marriage is actually really funny instead of being the avert-thine-eyes desperate embarrassment it actually is.
"Eddie and I give each other a lot of crap in our relationship, so that kind of took the forefront of the whole show. So there's a lot of comedy in it," she babbled to E! at the CMT's last week. "You get a lot of heart. We get into baby stuff and everything we're going through, and at the same time you get into the craziness."
Just a reminder of how full of shit this woman is, let's flashback to three years ago when LeAnn said she would NEVER do a reality show:
"I don't know how many times I have to say Eddie and I would never do a reality show about our lives," she said, with her rep adding, "There has never been, nor are there, any plans for LeAnn and Eddie to do a reality show."
Hilarious!