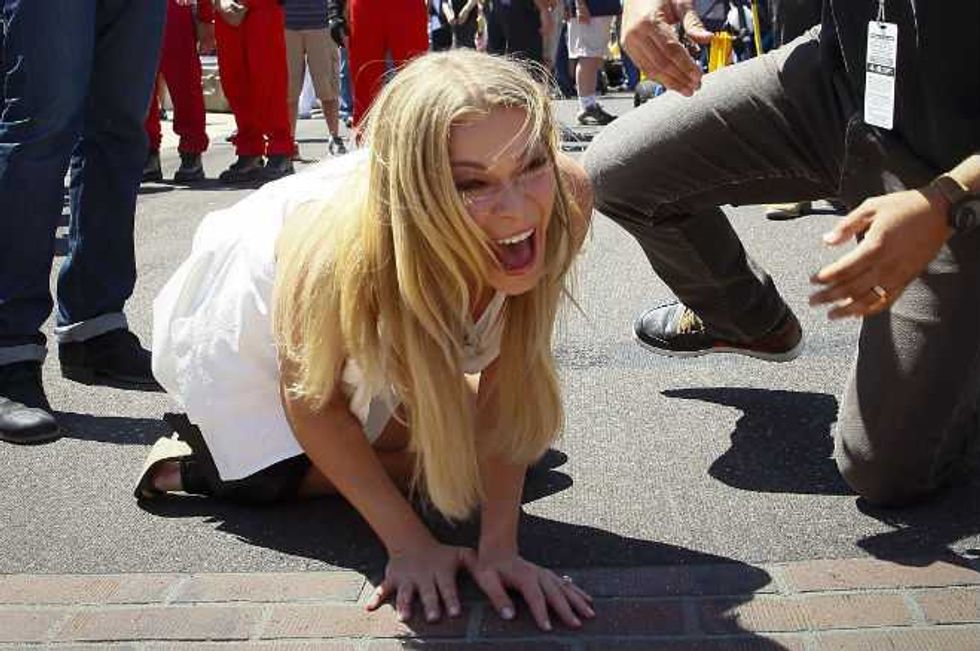 LeAnn Rimes is the human equivalent of a leaking septic tank, so it's no surprise VH1 pulled clips of her stupid reality show after an online backlash.
If you didn't see the videos before they were taken down, all you missed was LeAnn and Eddie Cibrian talking obsessively about Brandi Glanville and what's Brandi saying and what's Brandi doing and isn't Brandi just awful.
The second the videos went up, VH1 was inundated with tweets and messages slamming them for giving bunny boiler LeAnn a platform to torment the mother of her stepchildren.
On the plus side, it was actually quite hilarious to see that, as suspected, all these two jackasses do all day is talk about Brandi (who unlike Mr. Sunset Beach and Washed-Up Country psycho is actually WORKING. And raising her children).
Dear VH1, just put the videos back up. We all know LeAnn and Eddie are shitbags, you can't hide it forever!