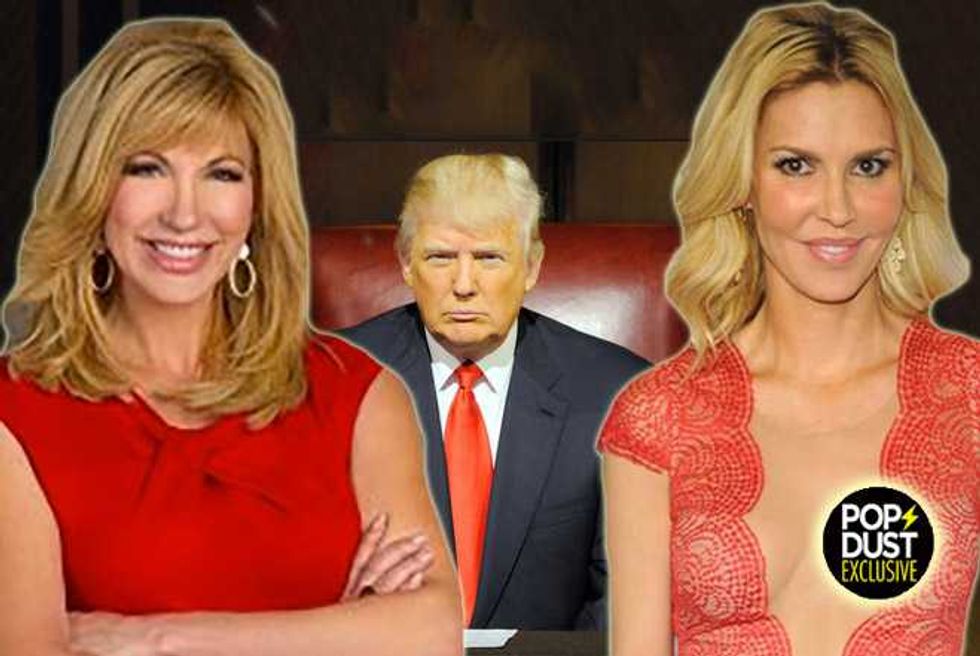 Celebrity Apprentice winner Leeza Gibbons is being inundated with work offers since Donald Trump refrained from telling her "you're fired," last month.
Not only are she and Brandi Glanville—the Real Housewives of Beverly Hills star who bonded with Gibbons during the show—in talks to do a project of their own, word on the New York streets is Leeza is also being wooed by both the Today Show and The View!
"Leeza and Brandi are talking about working together," a source tells Popdust exclusively, "if Brandi is allowed to take on another project. She's still on Real Housewives, despite rumors she's been fired, but before Brandi can take on additional work, she would have to get Bravo's permission."
In the meantime, there are rumors that the Today Show would love to have 57-year-old Leeza fill Katie Couric's Gucci shoes, and there are even rumblings about her being offered a seat on The View.
"Leeza is overwhelmed by the reaction to her winning Celebrity Apprentice," says the source. "Even Donald Trump was surprised she outwitted and out—played her competition.
"But having to pick up and move to New York would be a huge decision for her to make, especially when most of her friends and family are all living in LA."