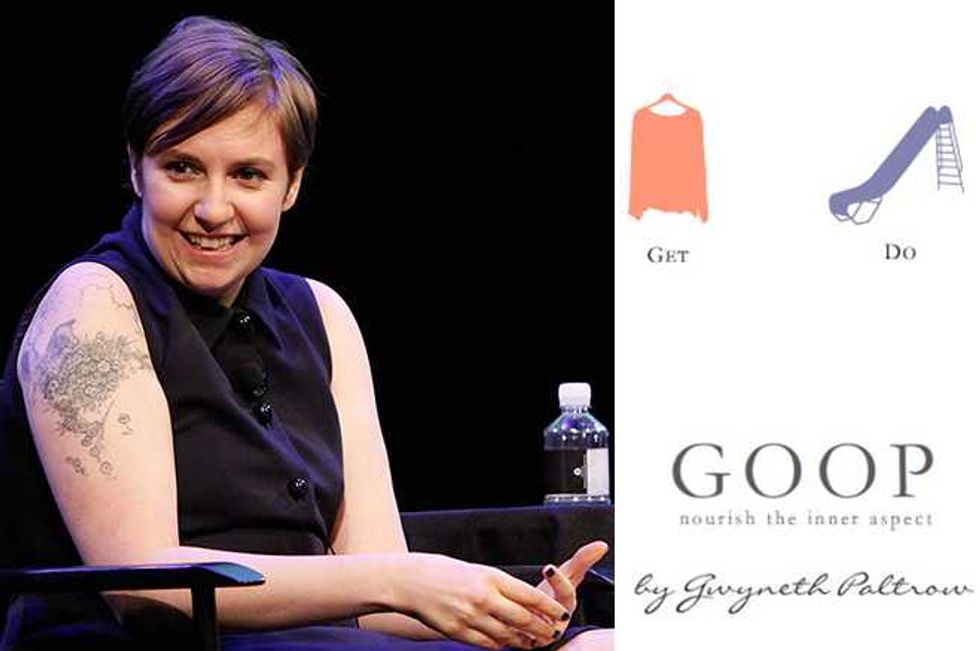 Lena Dunham is launching a weekly newsletter for 'millennial women,' with plans to expand into e-commerce. But don't you dare bring up Goop.
Unlike Gwyneth Paltrow's much ridiculed enterprise, Dunham will be targeting a younger, more diverse group of women with less disposable income.
Making this clear, Dunham told The Cut:
[It won't just be for] straight, white cisgender women. We want it to be an inclusive space. We're not making any assumptions about your identity.
If you don't know what cisgender means, Lena's new project isn't for you.
As Dunham toured to promote her book, she realized there was a need among young women for intelligent, 'politically liberal, thoughtful content that would speak to them.'
The newsletter, to be called Lenny, will offer essays and advice as well as product recommendations. Topics will include everything from politics to relationships. And according to the newsletter's mission statement, it will also tell you what to do if you want an abortion.
Back to Goop, Lena makes it clear that she is not treading on Gwyneth's territory, but her partner in Lenny, Girls showrunner Jenni Konner, assures us that they have no beef with the world's most hated celebrity entrepreneur:
We worship Gwyneth. She has literally been the most supportive person of this project of anyone we've spoken to.
Aw,  Konner and Dunham are smart enough to play nicely, so they're off to a good start. They have hired a general editor, Jessica Grose, with experience at Slate and Jezebel, and will also publish work by writers outside the Lenny staff.
If only I were a millennial! I could write about artisan abortions and so much more. I could write about Lena's BFF Taylor Swift and I would be careful not to shame or trigger or get all binary about gender.
Call me, Lena!