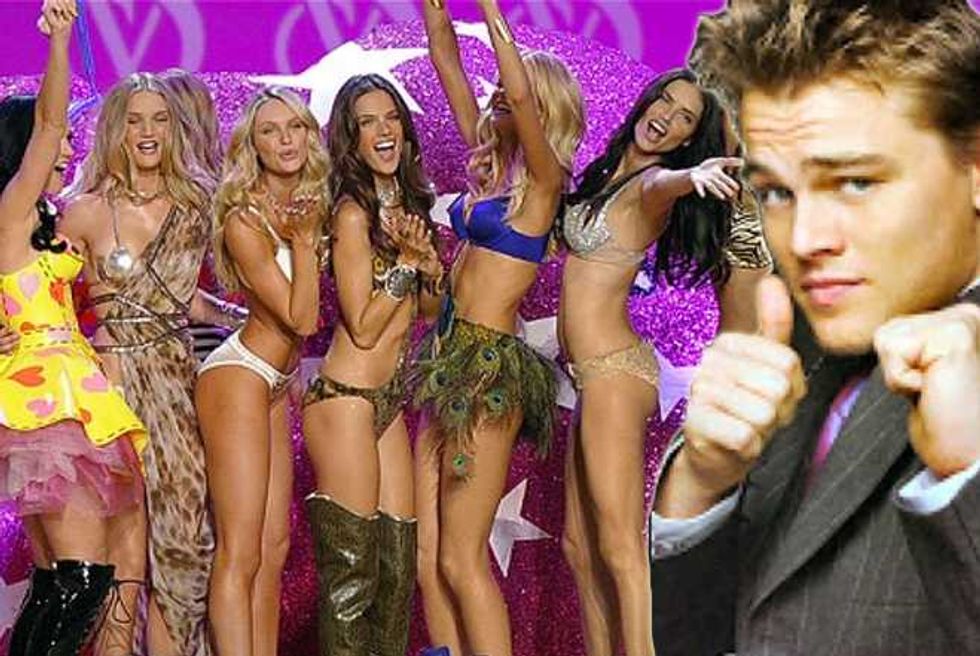 leonardo dicaprio pussy posse
Not that it was ever in question, but Kevin Connolly has confirmed that Leonardo DiCaprio gets more pussy than anyone else in his posse.
"That answer is probably pretty obvious," Kevin, 41, said after Andy Cohen asked him who gets the most women in his entourage.
Leonardo DiCaprio Would Like Y'All To Know He's NOT Been Raped By A Bear
Meanwhile, the famous wing man was adamant that his group of guy friends, which includes DiCaprio, Tobey Maguire, David Blaine and Lukas Haas were not behind the infamous "Pussy Posse" nickname.
"With my hand on the Bible I swear to you never ever ever in any capacity—myself or any of my friends—referred to ourselves as the 'Pussy Posse,'" Connolly said during an appearance on Watch What Happens Live.
Leonardo DiCaprio Welcomes Robin Thicke Into The Folds Of His Pussy Posse
Apparently, a writer at New York Magazine who penned an article about DiCaprio back in 1998 deserves credit for coining the Pussy Pussy moniker.
"But the answer is Leo [who gets the most chicks]," Kevin Dillon confirmed, to which Connolly responded, "But yeah, I mean the article was about him and we just got thrown into it."
Kate Winslet On Leonardo DiCaprio—Was There Real Romance During Titanic?
And Leo seems to have a type: Blonde, tall, leggy models. But, sometimes he'll tire of the same old same old, and date someone with low lights, like Gisele, or really date someone outside his comfort zone, like a tall, blonde, leggy actress, ala Blake Lively.