FILM
It's the question of the century.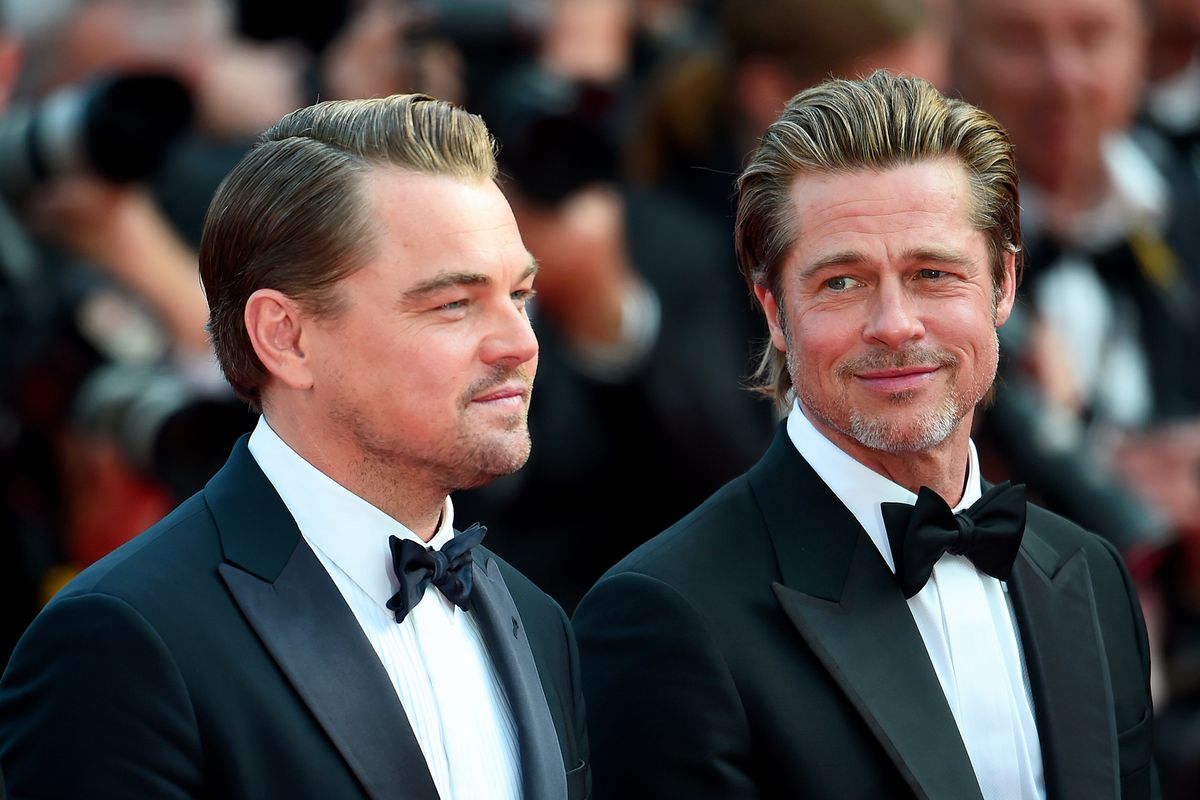 Eamonn M. McCormack/Getty Images
In Once Upon a Time In Hollywood, both Brad Pitt and Leonardo DiCaprio elevate one another in a movie about Hollywood's Golden Era.
The film centers on the unlikely pair: Leo plays an actor beginning to fade into obscurity, and Pitt plays his stuntman who's losing more and more work. Arguably, Leo remains the more acclaimed actor, with more Oscar nominations than the Hollywood staple, Pitt. Maybe that's because Leo has shown more versatility in his roles than Pitt, while tabloid culture partly overshadowed Brad during the sexist scandal of Team Jennifer Aniston vs. Team Angelina Jolie. Still, Pitt's remained a hot, alluring movie star, while Leo's grown from being a teen heartthrob to a top-billing actor.
They're two of the biggest actors of their generation, but with Oscars season is on the horizon, the two could very well tussle for the Best Actor award. Let's see who is more worthy.
Breakout Roles
What's Eating Gilbert Grape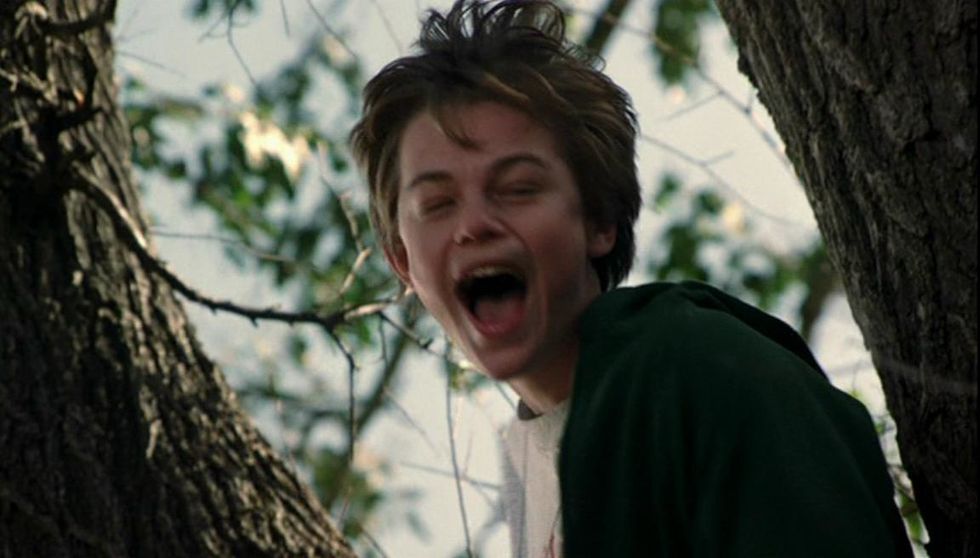 The 13-year-old DiCaprio transformed into the mentally challenged Arnie in What's Eating Gilbert Grape. The standout role established him as a character actor before he became a heartthrob. From a young age, Leo was taking himself very seriously and is one of the few child actors to secure an A-List status with little controversy.

Thelma and Louise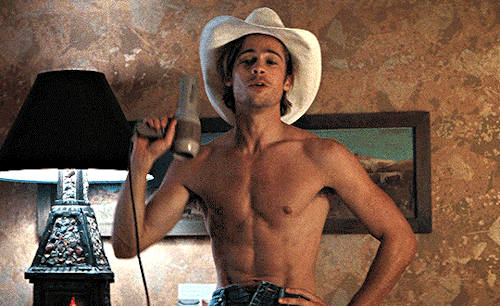 Brad Pitt has always been hot, but in Thelma and Louise his "cute butt" generated plenty of buzz. The actor stood out by oozing charisma and for his great…well, everything. Pitt is only in the movie for 7 minutes, but his redneck twang was all he needed to make an impression.

Winner: Leonardo DiCaprio
Star-Making Roles
Titanic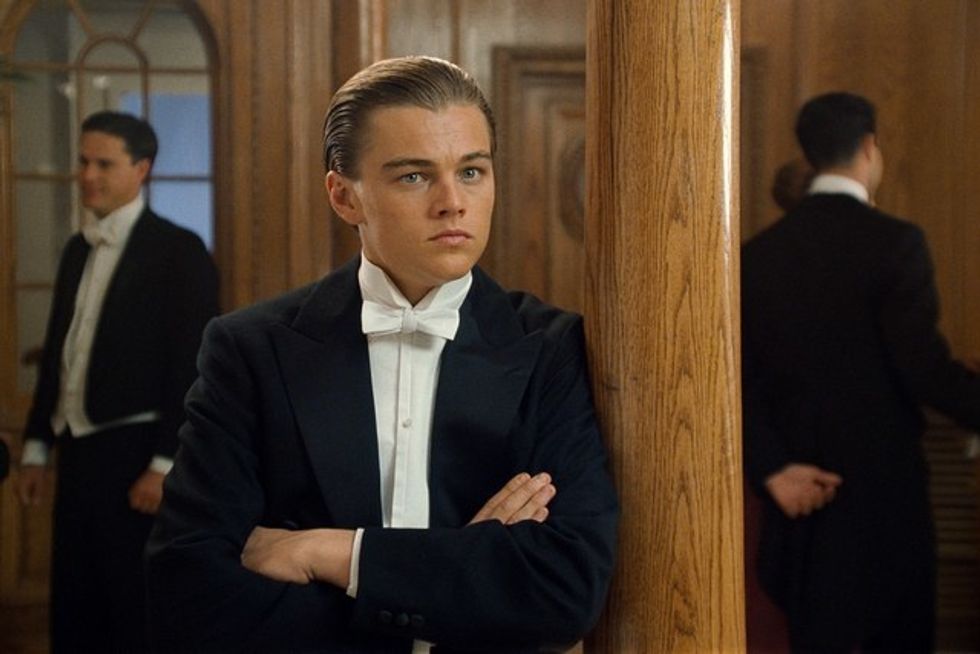 Recently, when Leo was asked about the fateful Titanic scene, he refused to comment. When your most iconic moment occurs in your early twenties, it's understandable if you're sick and tired of being asked the same old questions. But the boyish Leo won over teens across the nation for good reason. After Titanic, we all wanted him to draw us naked like one of his French girls. Post Titanic, Leonardo DiCaprio was not only an actor, but a sensation.

Interview with a Vampire: The Vampire Chronicles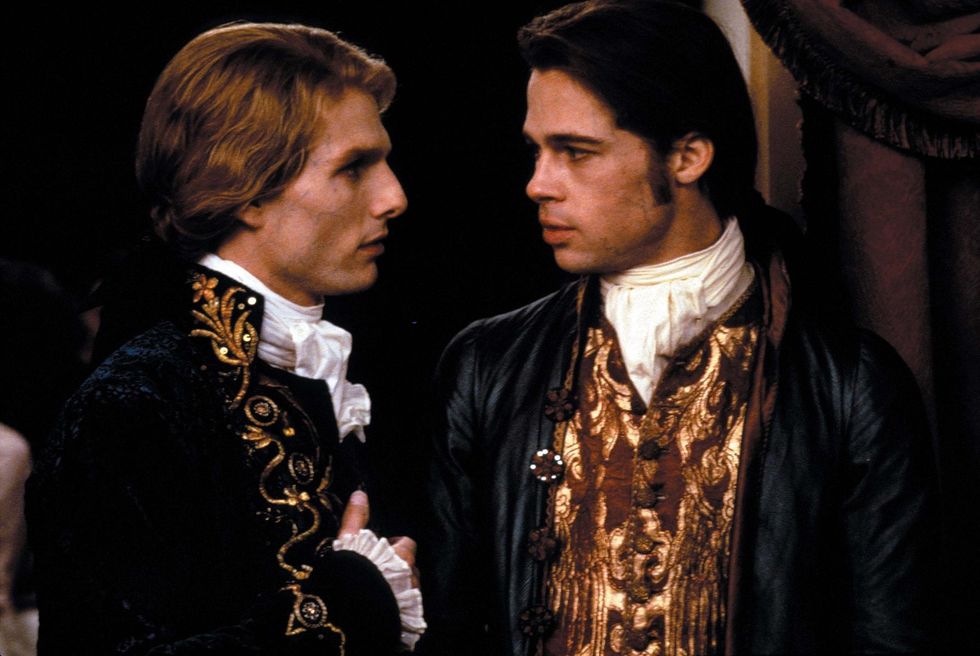 The ensemble film received mixed reviews from critics, but they dragged Pitt. The star-studded cast gained Pitt notoriety for his signature cocky, hunkish charm. The performance lacked any depth, but female viewers didn't care, because just look at him.

Winner: Leonardo DiCaprio
First Oscar Nominations
What's Eating Gilbert Grape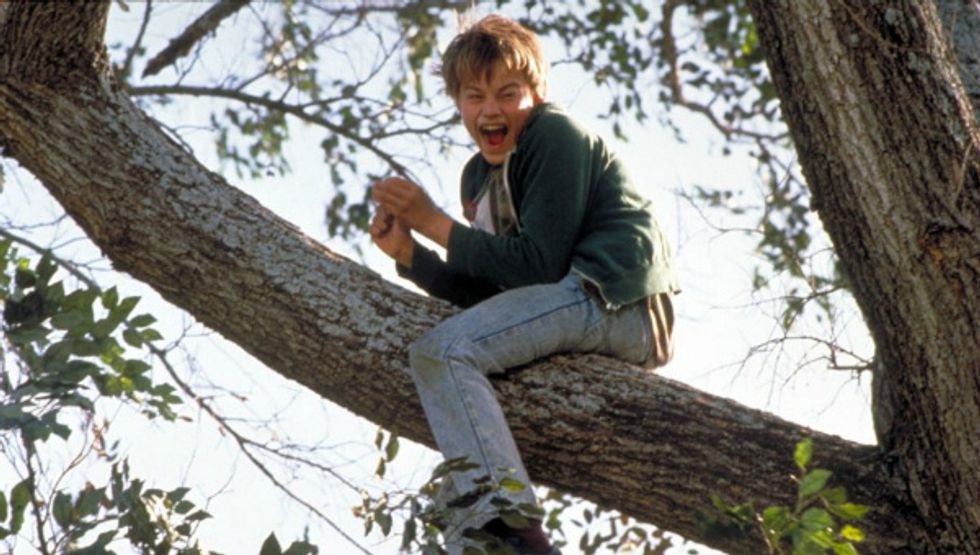 We went over this, but it bears repeating: Leo was nominated for his first Oscar at just 13-years-old.

12 Monkeys
Pitt finally proved he wasn't just a pretty face with a smokin' bod. The actor threw himself into the role, tapping into a nervous energy never seen before in his career as he played an institutionalized activist . The sci-fi drama had him acting toe-to-toe with the bankable Bruce Willis, elevating the performance into quality substance and not just hunky scenery.

Winner: Brad Pitt
Sexiest Roles
Romeo + Juliet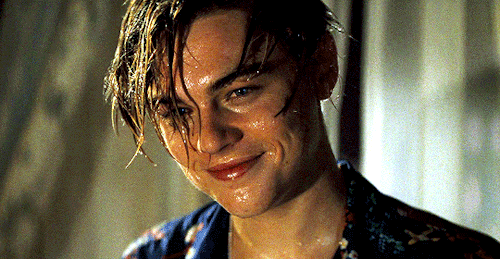 Simply, this regrettable film was not worth the money and does not hold up.

Ocean's Eleven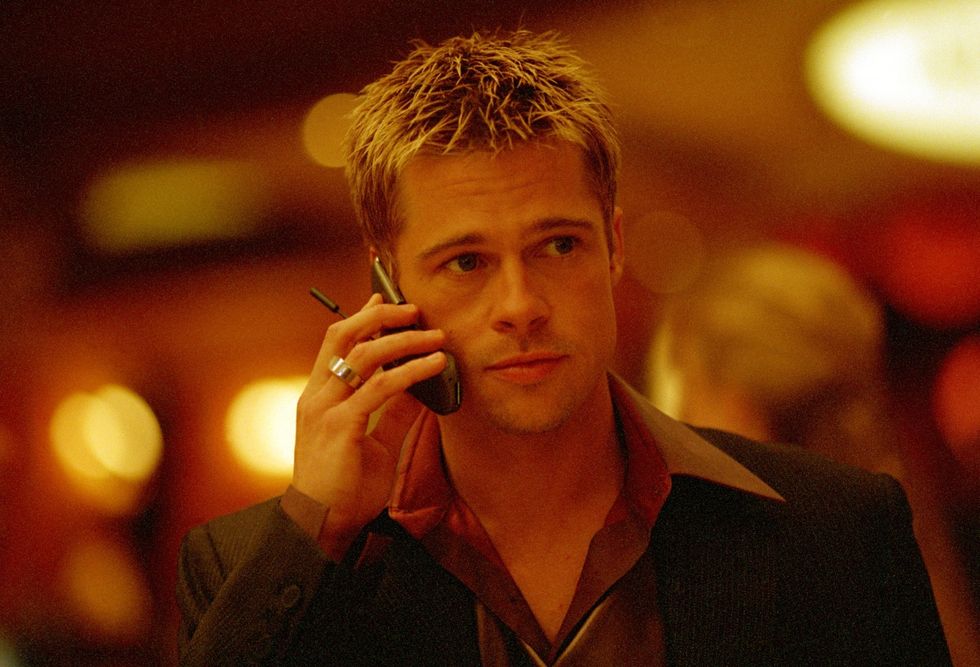 George Clooney may have been the star of the Oceans franchise, but Rusty made the film as cool as it was with his Old Hollywood magnetism and his penchant for always eating during his scenes.

Winner: Brad Pitt
Highest-Grossing Films
Titanic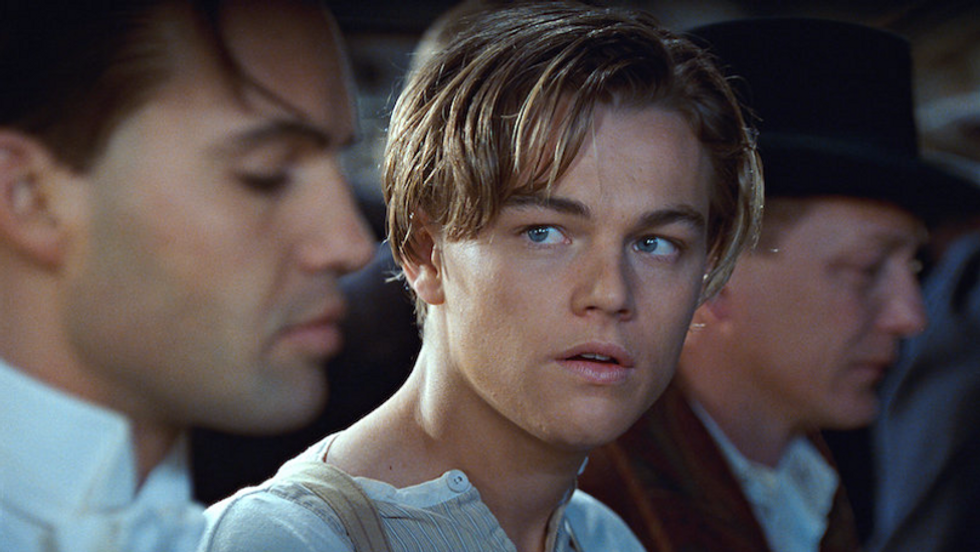 James Cameron's film used to be the highest grossing film of all time until Avengers Endgame swept the box offices this year. It held the title for over twenty years.
World War Z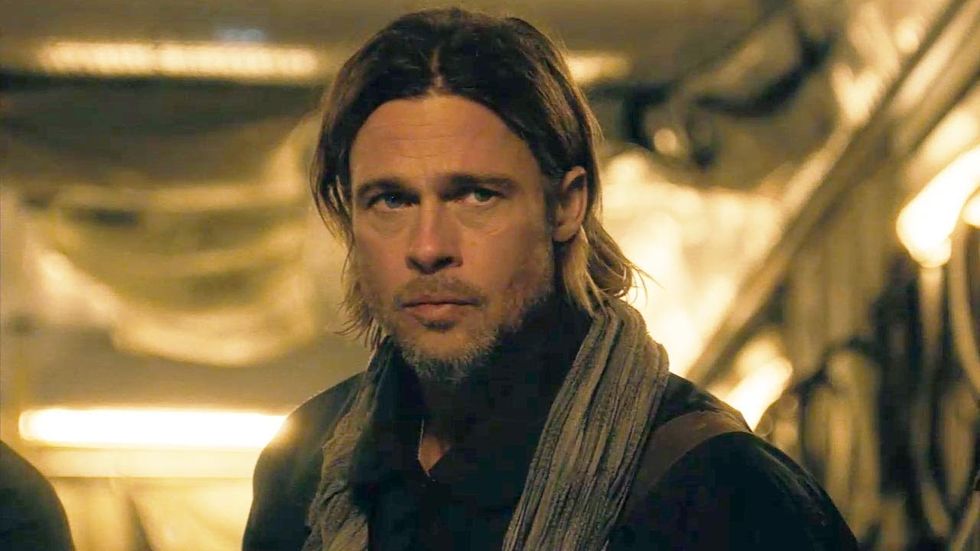 Brad Pitt gave a mighty effort in the apocalyptic action horror film, but couldn't quite make the same splash after the summer of 2013.

Winner: This speaks for itself: Leonardo DiCaprio.
Best Performances
The Wolf of Wall Street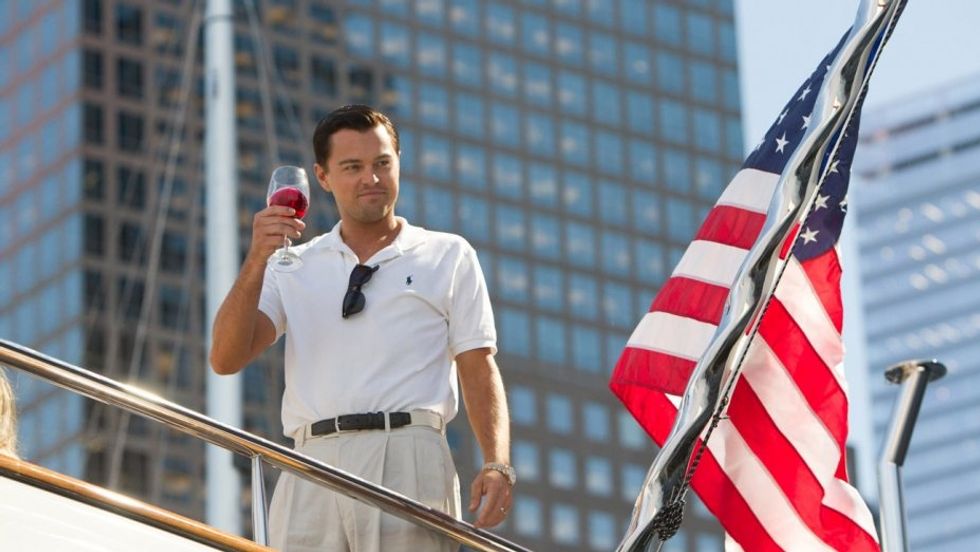 DiCaprio's over-the-top douchebag performance was infectious, physical, and manic in a way the actor had never before breathed into a performance. While this is the role Leo probably should've won an Oscar for, it still goes down as one of the best.

Moneyball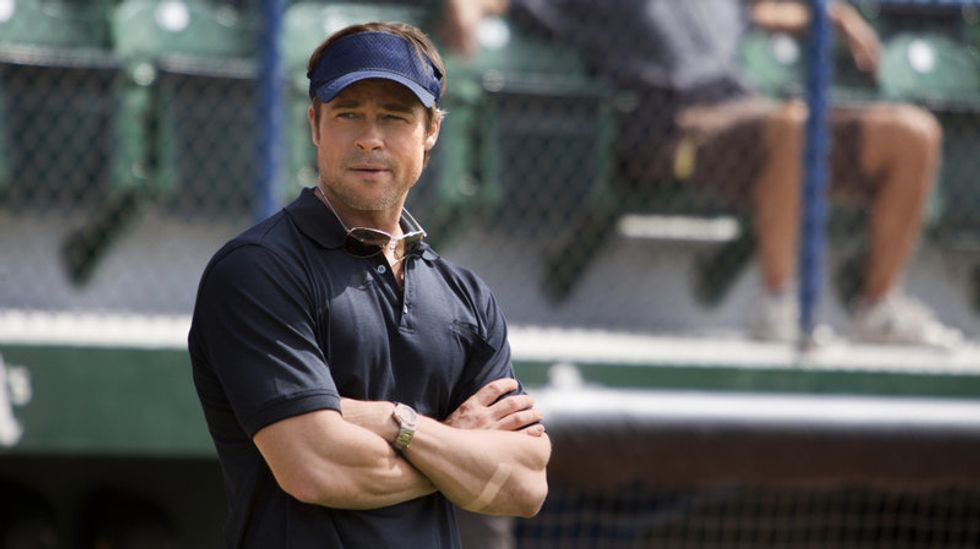 It's difficult to compare Leo's performance to Brad's, but let's imagine that their roles were reversed. Leo is a theatrical performer people will always pay money to see. But as Billy Beane, Leo probably would not have been able to match Pitt's understated, nuanced performance as a relaxed yet impulsive coach and caring, but absent father.

Winner: Brad Pitt
Once Upon a Time...in Hollywood
Rick Dalton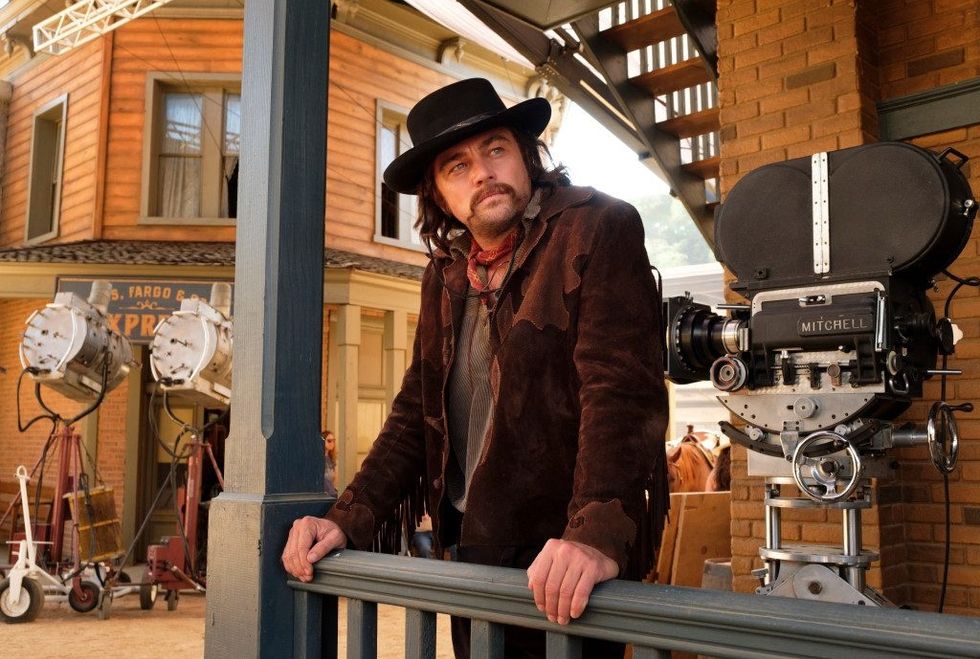 Leo didn't hold back as Dalton. He committed to every moment in this film. Dalton is the role Leo was born to play.

Cliff Booth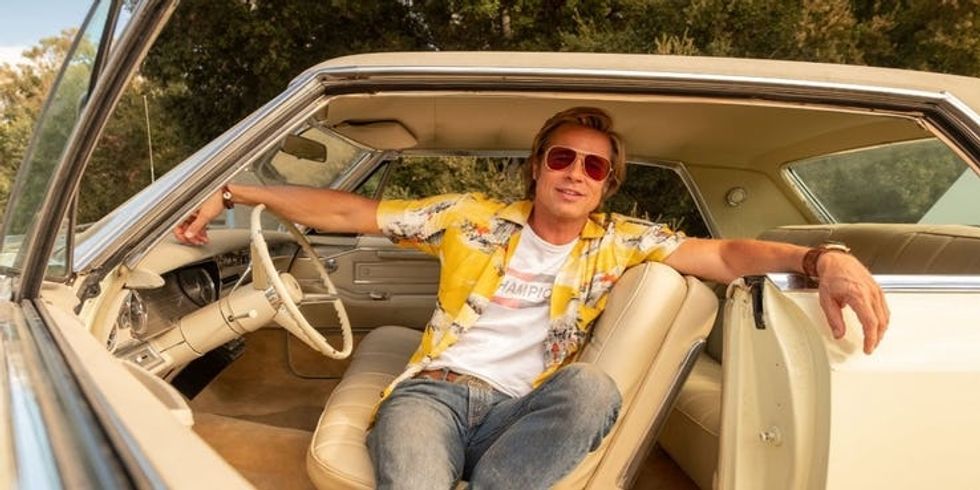 A character like Booth is the underdog, the man we root for who will always protect his friends Pitt hasn't felt more real and alive in a role, and it's a joy to watch.

Winner: Tie
Winner Overall: Yes, it's a tie! If anything, we're the winner.