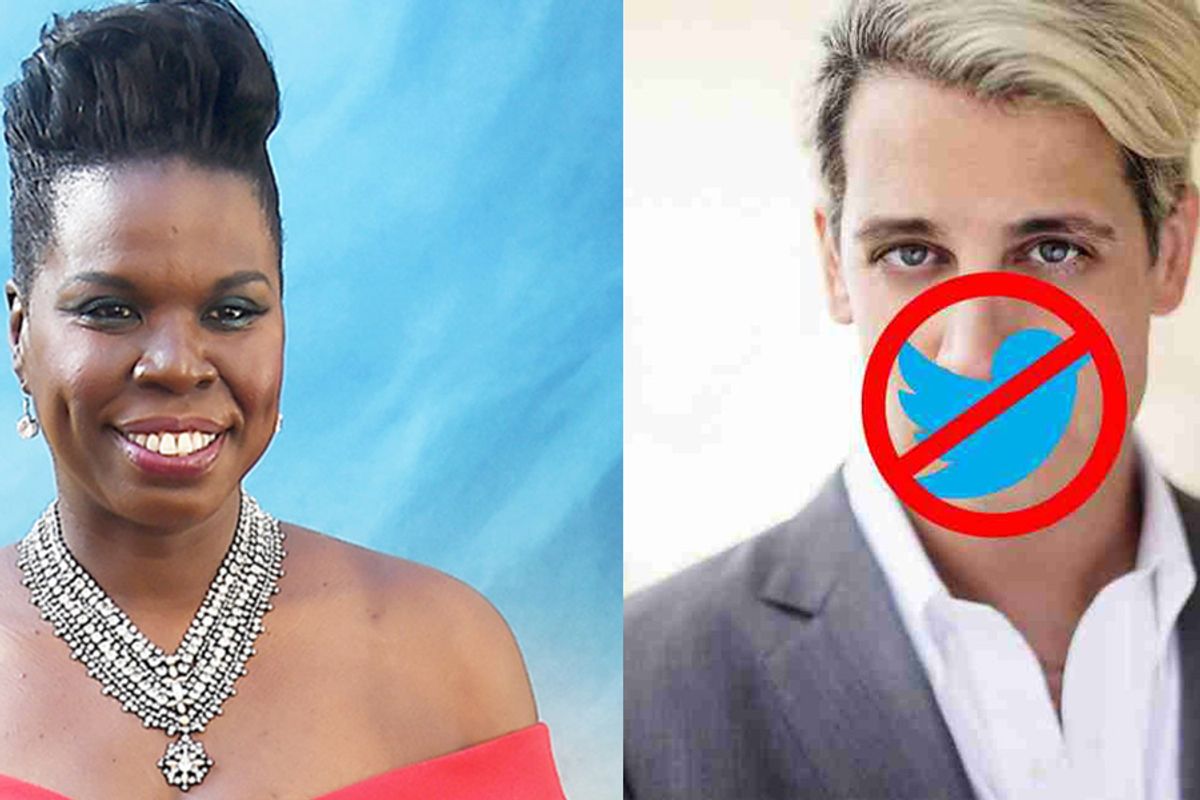 Leslie Jones has left Twitter as a result of harassment, but a chief tormentor has now been permanently suspended from using the social network.
Milo Yiannopoulos says he has no regrets about his role in Jones' decision.
Jones, an SNL writer and performer and star of the new Ghostbusters, has expressed deep dismay over the racist abuse directed at her on Twitter. A look at her Twitter feed is indeed a hair-raising portrait of free-floating rage and stupidity.
If Leslie Jones can't take it, it might be time to reconsider the value of Twitter as an open forum while it devolves into a conduit of hate speech.
Jack Dorsey, CEO of Twitter, reached out to Jones when she expressed a need for some guidelines, and suspended many of the troll accounts targeting her, according to Heatstreet.
But Yiannopoulos, ringleader of the trolling, was defiant, saying::
No, of course, I don't have any regrets. But feminists on the other hand should have regrets that they have taught strong women that they are victims and attacked people for having different opinions to them on Twitter.

She is a star of a blockbuster movie! if she's getting upset about what people are saying on the Internet, she shouldn't be in the business.
On Tuesday night, Twitter finally suspended Yiannopoulos for violating its 'hateful conduct' policy.
But why did it take so long?
---
READ MORE ABOUT BULLYING

Rachel Roy Cancels Event Amid Beyhive Bullying For Affair With Jay Z

Some Douche Photoshopped Rumer Willis' Jaw Smaller And She's Pissed

---
Jones had been retweeting the racist harassment she received on Twitter, and then her own tweets were edited to make it seem as though she herself was writing racist and homophobic statements.

It was a giant clusterfuck that understandably left the actress shaken and, as she pit it, heartbroken. She expressed her feelings poignantly:
I feel like I'm in a personal hell. I didn't do anything to deserve this.
If Leslie Jones' experience serves to raise awareness of the bigotry and misogyny running rampant on social media, she may feel vindicated. But she isn't likely to think it was worth it. It's a price no one should have to pay.

From Your Site Articles
Related Articles Around the Web