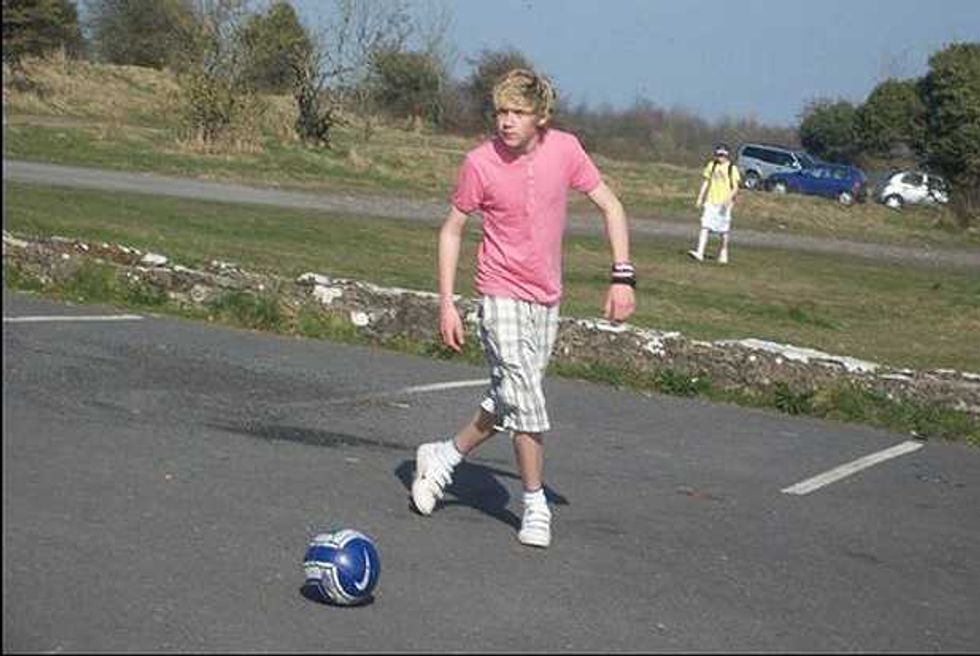 In addition to today being the last day of April, Dianna Agron's birthday and the third-to-last episode of Smash, a very important soccer game is going down across the pond. Happy Manchester Derby Day, sports fans! The Premier League matchup between Manchester City and. Manchester United just got underway, which is a huge deal to any resident of England or ardent follower of European football. And we're not talking about those one-off games Roger Goodell has scheduled at Wembley Stadium during the NFL's regular season. Members of The Wanted and One Direction are not only competitive with one another when it comes to the charts and their number of Twitter followers, but the success of their football teams. For those who need a quick overview on the strategies needed to win or further insider information capable of helping you land the man of your dreams, let the boys break down today's important event via some enthusiastic tweets, below. Part of truly loving someone is ignoring your own needs and adopting all of their interests and passions as your own, right?
For starters, The Wanted's group account opts for unbiased celebration, while Max reveals his true allegiance to Man City (a.k.a. The Blues):
Manchester Derby today.... who are you cheering for?! #ManchesterDerby

— the wanted (@thewantedmusic) April 30, 2012
And we will fight forever more because of derby day!!

— Max George (@MaxTheWanted) April 30, 2012
Come on blues!!!!

— Max George (@MaxTheWanted) April 30, 2012
Niall Horan was feeling very generous this morning, providing perspective on today's game—and like Max, picking Man City—while also riffing on the newly appointed England coach Roy Hodgson. (The more you know!)
people are sayin about hodgson being a bad manager for england..he wasnt given a chance at liverpool ! so how can people judge him on that

— Niall Horan (@NiallOfficial) April 30, 2012
he's got 35 years of experience and done a crackin job everywhere he has gone! he kept west brom up this season! great gaffer

— Niall Horan (@NiallOfficial) April 30, 2012
if city play like everyone knows they can! and should of been playin over the last few months!! they will win tonight! 2-1 im goin for

— Niall Horan (@NiallOfficial) April 30, 2012
A well-known supporter of Manchester United, Nathan Sykes just wants to let all the ladies know why he won't be responding to their texts for the rest of the day:
Some girls will never understand the importance of important football matches

— Nathan Sykes (@NathanTheWanted) April 30, 2012
Teach us, Nathan! Teach us. As we keep an eye on this thrilling commentary, we can only assume the rest of the boys are off somewhere working on their dance moves or perfecting their take on the Styles Swoop. Enjoy today's game, and you know where to direct your frustration if three hours have passed and nothing notable has happened.