FILM
Dogs are heroes, rabbits are under-appreciated, and cats are jerks on purpose.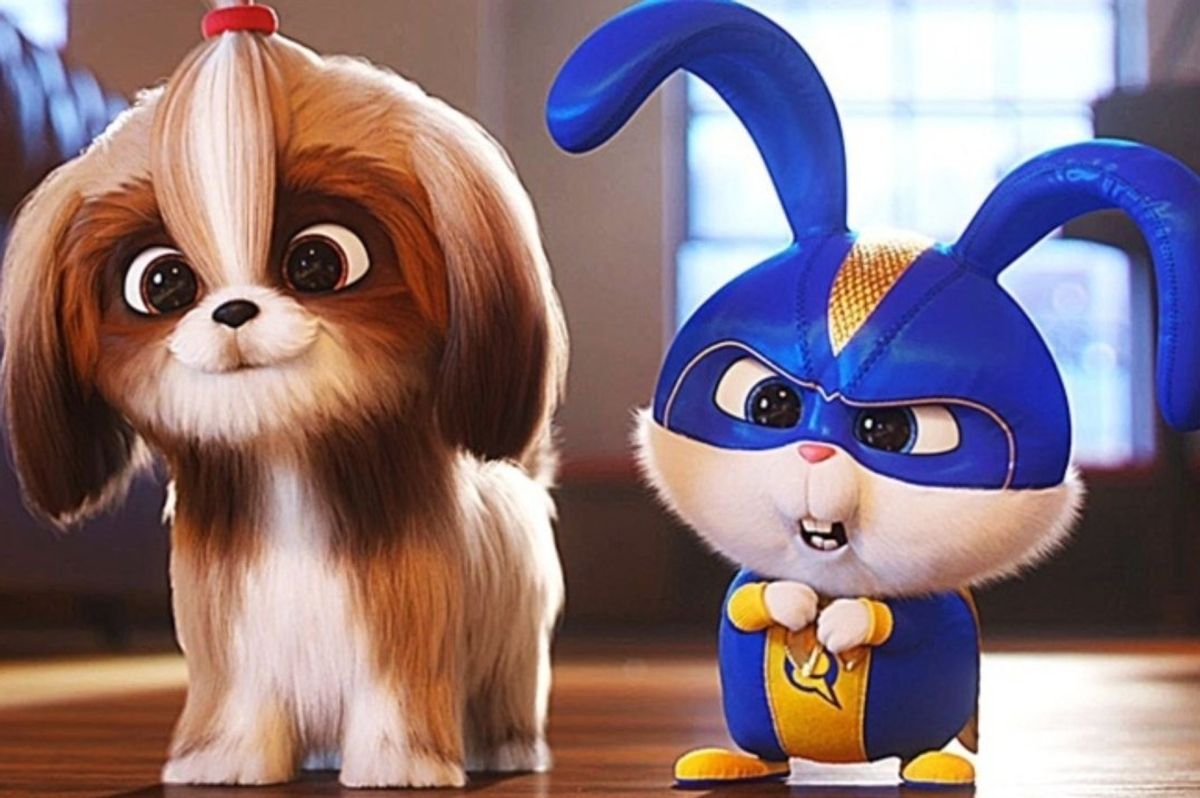 ComicBook
In 2016, America saw how a megalomaniac could wield an incredible amount of power through criminal undertakings and self-serving bluster. Then he shat himself in public.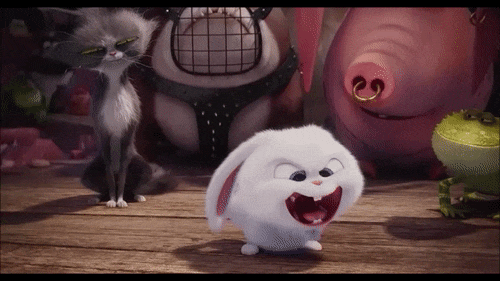 Pinterest
But Snowball the white rabbit gave up his life of crime at the end of 2016's The Secret Life of Pets. The latest trailer for its sequel, dropped today in honor of National Pet Day, shows Snowball (Kevin Hart) adapting a do-good alter-ego, Captain Snowball, as his Jack Russell Terrier friend Max (Patton Oswalt) struggles to understand why his owner's son must leave his side to attend preschool.
The apartment building's other pets return, from the trusted dogs Duke (Eric Stonestreet) and Gidget (Jenny Slate) to the cynical cat Chloe (Lake Bell). New additions to the cast include Harrison Ford as a farm-dwelling dog and Tiffany Haddish as a straight-talking Shih Tzu. Judging by the trailer, toddlers are a lot like pets and cats are intentionally assholes.
The Secret Life of Pets 2 will be released on June 7.
The Secret Life of Pets 2 Trailer #1 (2019) | MovieClips Trailers youtu.be
---
Meg Hanson is a Brooklyn-based writer, teacher, and jaywalker. Find Meg at her website and on Twitter @megsoyung.

---
POP⚡DUST | Read More...
The Best Game of Thrones Season 8 Theories
Body Positivity: Seven Celebrities Who Think You're Hot Just the Way You Are
TV's Most Accurate Depictions of Mental Illness