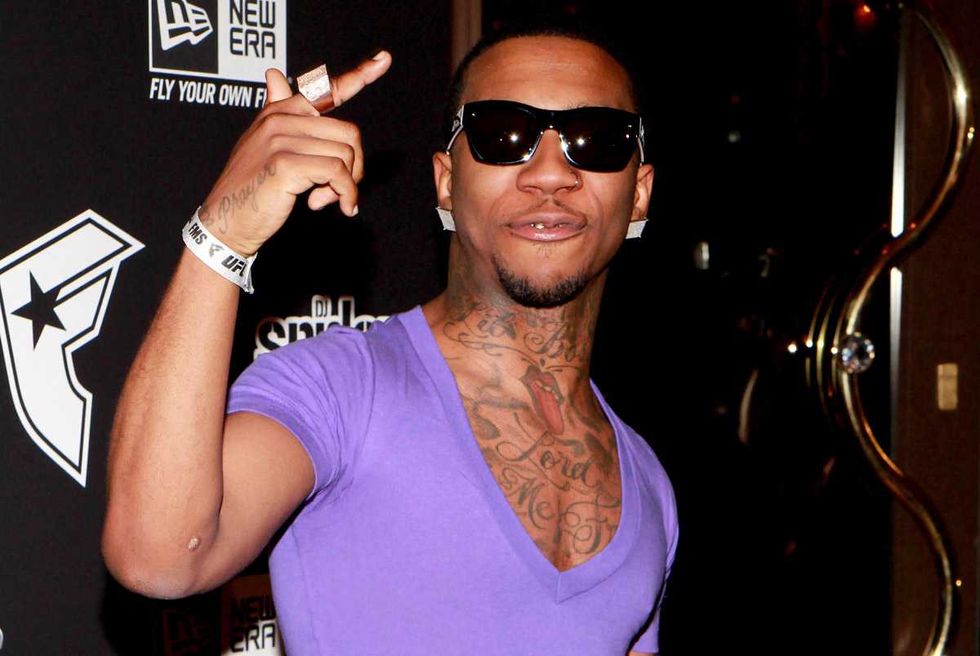 With pre-tournament odds to win the national championship set at 9,999-to-1, the men's basketball team at Virginia Commonwealth University certainly qualify as underdogs. But now VCU has made it all the way to the NCAA Final Four, and the team owes it all (well, some of it, maybe) to one rapper—Lil B. The Cali mixtape fixture and social-media hero has lent his Cooking Dance and single-word catchphrase "Swag" to the team's nearly unprecedented Cinderella run.
Lil B recently tried to help the Wall Street Journal figure out the reasons for the VCU Rams' mantra-like usage of "Swag" in response to coach Shaka Smart's post-victory locker-room speeches. "It's you being you—doing what you want to do and not worrying about what anyone says," B said of the phrase. "Swag is being you. This is me, talking how it is. This is my swag." Virginia Commonwealth's use of "Swag" has helped endear them to Lil B, who has offered them his official support in the Final Four. "VCU is who I'm rocking with right now," B said. "They're the underdog. I've got faith in the underdog. Swag out, everybody."
Not everyone is willing to give Lil B sole credit for popularizing the "Swag" meme, however. Soulja Boy, who had a top 20 hit two years ago with "Turn My Swag On," was none too pleased to see the catchphrase being attributed to B, his one-time collaborator. Soulja took to Twitter to battle the misconception:
[blackbirdpie url="http://twitter.com/#!/SouljaBoy/status/53199592266792960"]
For the record, it's not so much "Swag" that Lil B credits as his own invention, but rather its oft-confused counterpart, "Swag swag." "That's that trademark," said B. "Everybody says swag once. I say swag swag, twice. That's how you know it's me. Swag swag. It's that ultimate bam-bam. You know what I mean? That double dosage."
It'd be pretty fascinating to see how all of this would play out in a court of law. Until then—go Rams.