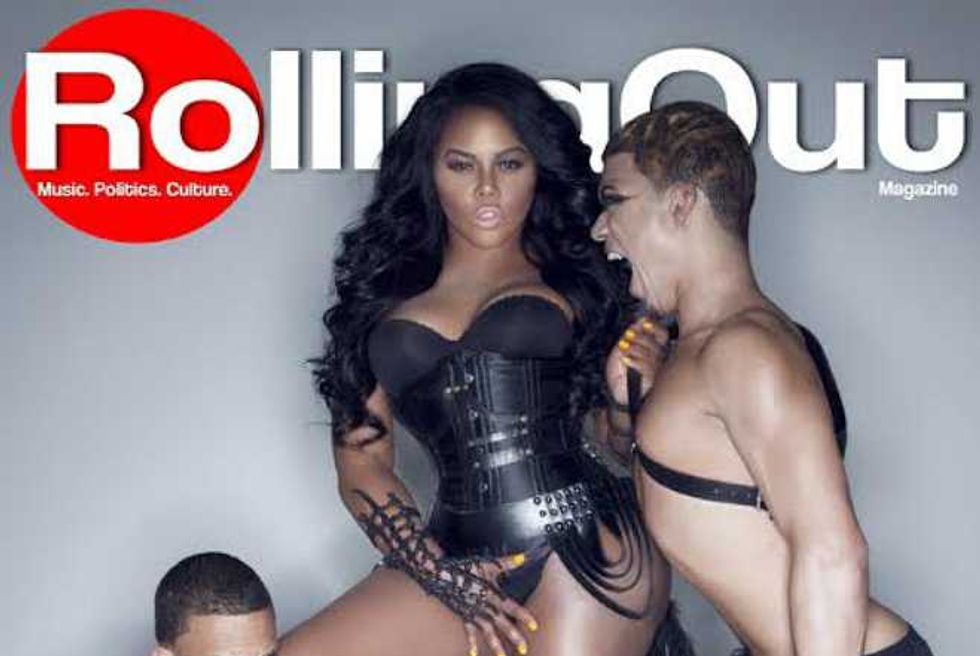 It's not easy to catch Lil' Kim looking good these days considering the copious amounts of plastic surgery she's had, but the Queen Bee managed to pull it together for the latest cover of Rolling Out magazine.
However, despite looking fly for the photoshoot, Kim got a little peeved in the accompanying interview when she was asked about the media's obsession with her and the constant attacks on her appearance.
"No disrespect, no shade, but I'm not going to answer [that] question because I think that's kinda corny," she says adamantly. "I don't know how to answer that."

"That's not a question I would answer. I'm blessed. That's all I can say. And I am who I am."
Sigh.
[Via Rolling Out]