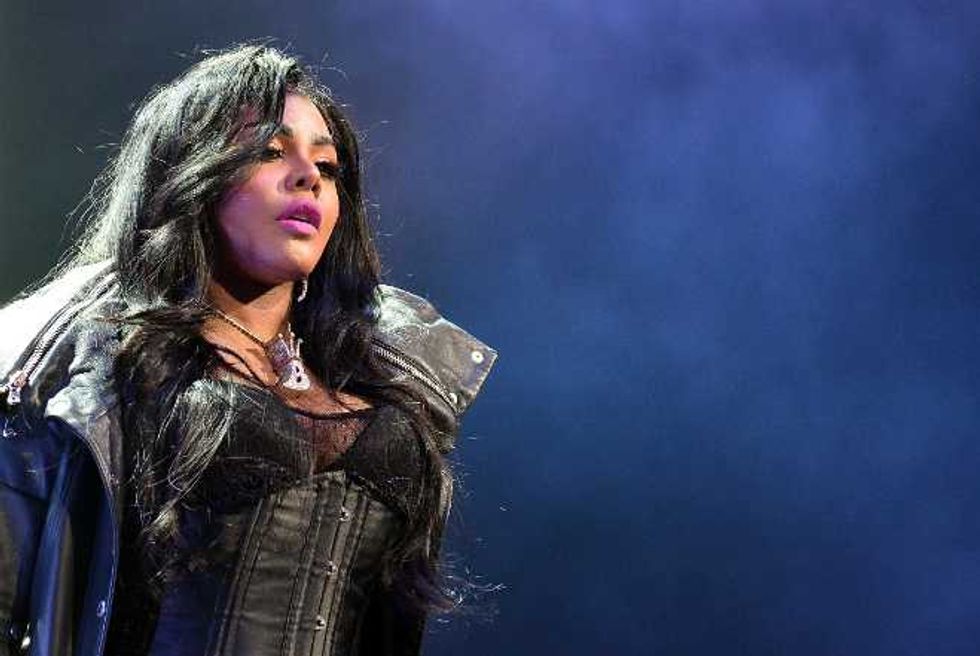 Just when you thought that one-sided feud between Lil' Kim and Nicki Minaj was over for good, in comes Kim to rehash the whole damn thing again.
The beef reignited earlier this week when Kim responded to Nicki's official remix of Beyonce's "Flawless" remix with an unofficial remix of her own -- which, of course, featured a number of predictably catty shots at the "Anaconda" rapper.
Nicki was too busy occupying the top two spots on iTunes to respond, so Kim's followed up with another diss record called "Identity Theft."
The low-budget rap track is the same stuff we've heard a million times before about Nicki stealing Kim's look, so it just feels more exhausting than scathing.
Kim's also trying to keep the feud going by tweeting photos of Nicki in similar outfits and poses to her, but once again, we already saw all this stuff back when they first started beefing years ago.
Nicki has yet to respond, and is instead devoting her Twitter time to retweeting Vine videos of her fans dancing to her iTunes chart-topper, "Anaconda."
That says it all, really, doesn't it?
Identity theft http://t.co/f1tr6B8h32 pic.twitter.com/WyRPjKEyfp

— Lil' Kim (@LilKim) August 6, 2014