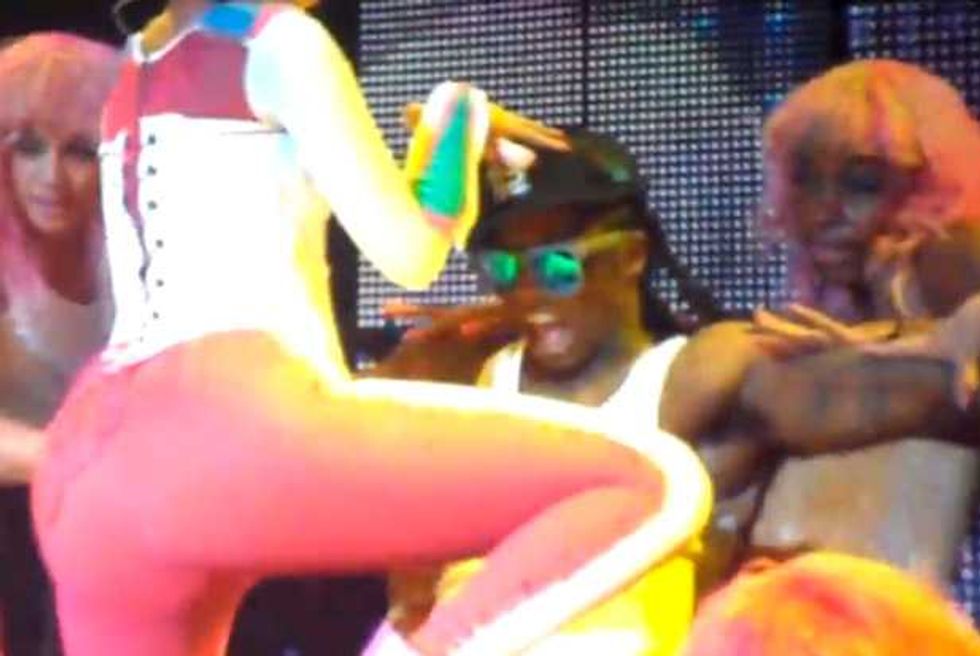 "Three rules: Legs open; hands behind your back; mouth shut. Let's go."
Nicki Minaj's performances during the I Am Still Music tour have featured the hip-hop diva pulling one lucky fan out of the audience for the pleasure of a brief lapdance, with the above stipulations. At a show last night in New York's Nassau Coliseum, however, she deemed tour partner and professional mentor Lil' Wayne deserving of a turn. Dolled up in her pink bodysuit, corset and bouffant hairdo (though minus the fake penis—probably for the best), Nicki gave Weezy half a minute in heaven, while the extraterrestrial rapper grinned devilishly and ultimately fell out of his chair.
Cut to envious tourmate Travis Barker backstage with a "What am I, chopped liver?" expression on his face.