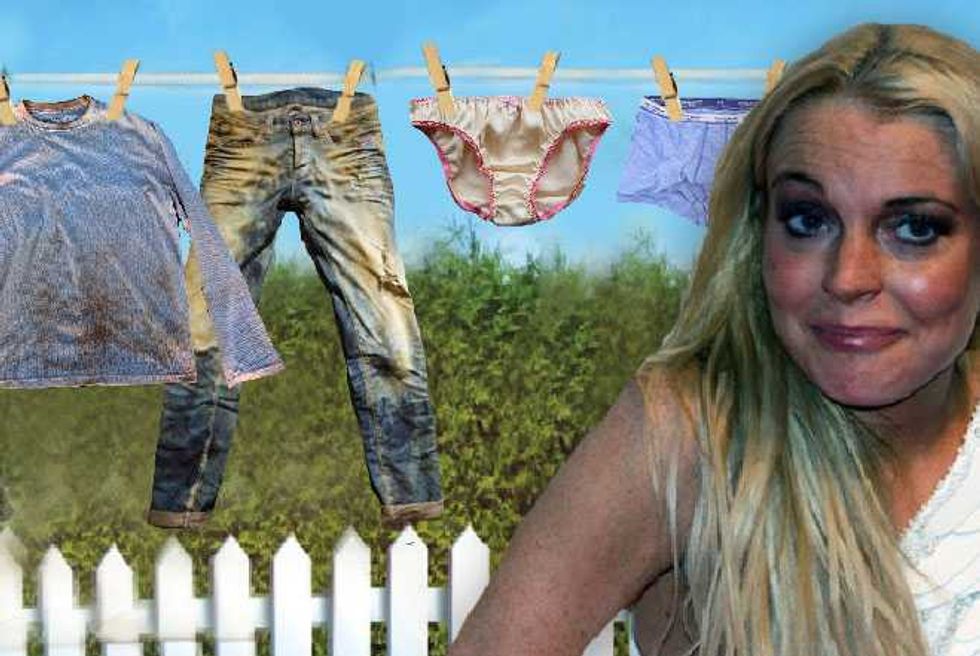 lindsay lohan mom dina Lindsay Lohan Airs Her Dina Dirty Laundry—Slams Mom On Instagram
Lindsay Lohan has been airing her dirty laundry in public—yet again—this time, slamming her on-off-on-off estranged mom Dina, on Instagram.
Now, we get it, LiLo, when it comes to good parents, it really seems you were firmly at the end of the line—an attention-hungry fame whore mom, who seems more interested in getting her party on with her daughter, than doing any actual mothering—and, dad, Michael Lohan, who clearly passed his penchant for drama, and getting into scarpes with the law, on to his eldest daughter.
Lindsay Lohan Rant Seems To Indicate She's Fallen Off The Wagon—Again
But seriously, at the age of 29, we thought you may have learned by now that taking to social media to name and shame your parents over their (admittedly) many transgressions, really isn't the most conducive or healthiest way to help improve family relations.
However, this isn't any regular 29-year-old here, this is Lindsay friggin' Lohan we're talking about—the veritable drama queen to beat all drama queens—and so, sure enough, off to social media she went in her usual passive aggressive, victimized LiLo way.
Lindsay Lohan Claims She Was Drugged At Society Wedding
Air it all out on Instagram
Lohan posted a devil-horned cartoon drawing (presumably) of herself, throwing a cell phone away, with WE'RE DONE scrawled in big letters next to it.
She captioned the pic:
@dinalohan ... sometime it sucks when your mom isn't there for you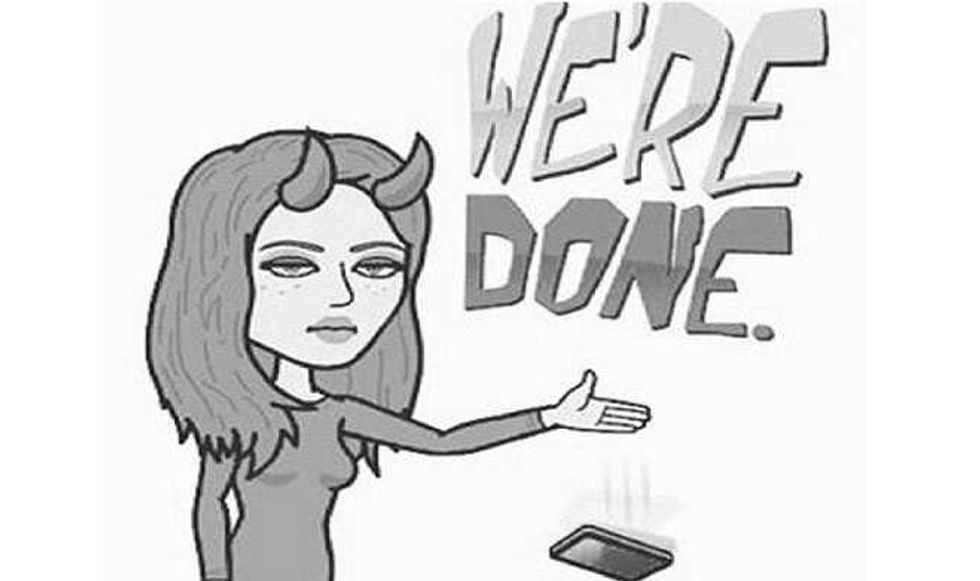 Lohan has since deleted the post—because that's how she rolls—but, obviously, it's a kinda moot action, as she'd already made her (very public) point at that juncture.
Lindsay Lohan—Another Hilarious Instagram Fail!
It's really kinda heartbreaking—especially when you consider the fact that, for one hot minute, LiLo appeared to finally be growing up, and growing out of her well documented drama queen ways.
Lindsay's (brief) London respite
As Popdust previously reported, last year LiLo was managing to keep her shit together—she moved to London to appear in the David Mamet play Speed The Plow, and despite predictions that she would suffer a melt down / flake out / fuck it all up, she managed to surprise everyone by not only showing up, but also garnering critics' praise for her performance.
Lindsay Lohan Fails Epically At Photoshop Diet Again, Flaunts Impressive Camel Toe
Lohan credited the British capital for helping her put her wild ways behind her, and even claimed she was planning to permanently relocate there.
Lohan told Hunger Magazine
I'd always wanted to make the move to London, but I don't think I was in the right place. I wasn't ready…..but I came here for days and ended up staying for months, and now that I'm here I'm happy.

I work more. I take better care of myself. I love New York too, but it's too late for me. I've seen pretty much all there is to see. I don't need to see it all over again.
Back to black
However, sure enough, Lohan was soon back to her old troubled ways once again, as reports surfaced that she threatened to call the cops on her mom after discovering Dina had been selling her personal belongings on the internet and to friends, without her permission.
Lindsay Lohan Tried to Photoshop Butt, Makes Complete Ass of Herself
And then, earlier this month, it was reported  that Lohan was thrown out of Vbar in New York City after racially abusing a bartender during a drunken altercation, and spitting in a fellow customer's face when they tried to intervene.
Oh Lindsay, sweetheart….GET YOUR SHIT TOGETHER GIRL!
For more entertainment, world, music and pop culture updates and news follow Max Page on Twitter