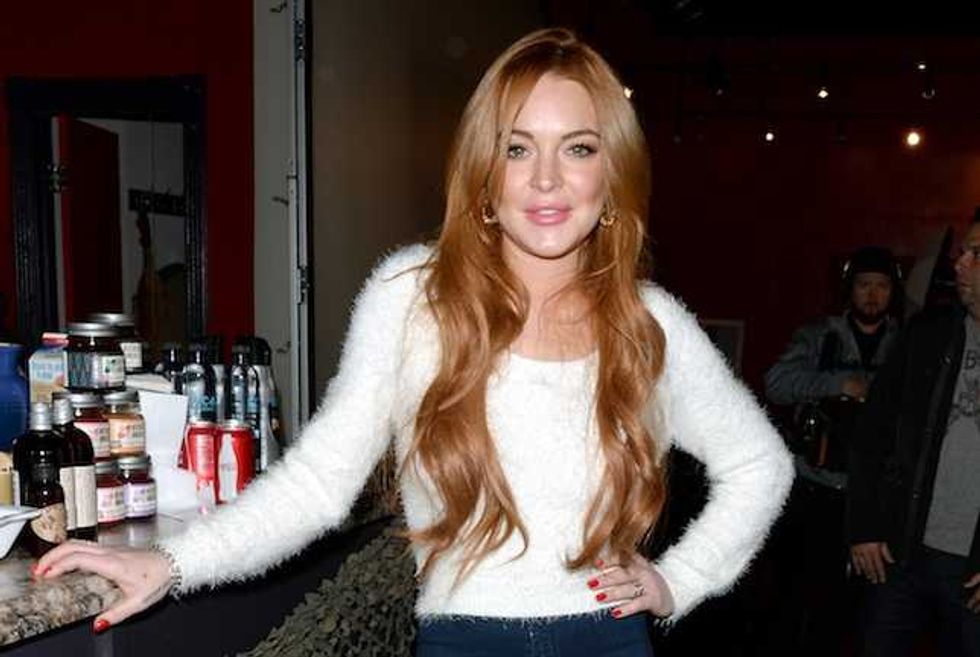 Despite being paid the kingly  sum of $2 million for her docudrama for Oprah Winfrey's OWN network, sources are claiming that Lindsay Lohan is flat broke.
"Will $2 million cover you?"
"Only Lindsay could get paid such a large paycheck and once again be in dire financial straits," a source told RadarOnline.com. "After Lindsay's manager, agent, publicist [and taxes] were paid … she was left with $750,000.
"This was last year, and Lindsay has never been able to save any money in her life. Her reality show has been sold overseas, but she will only get $250,000. That money gets divided up among her team, and Lindsay is left with less than $100,000."
Lohan "blows thru money faster than she spend it," the source confirms and her credit card was declined twice over the weekend. On Sunday she tried to buy $300 worth of clothes at Rag & Bone in Soho, New York, but her wallet had other ideas.
"She looked really embarrassed and tried to negotiate before her friend finally stepped in and paid," a source told the NY Post, though Lindsay's while a publicist claimed the report was false.
The 27 year-old Georgia Rule star was unable to pay her assistant Matt Harrell and he was forced to quit.
"Matt had moved from Los Angeles to New York City to work for Lindsay. He is extremely professional and very good at his job.
"Previously Matt had worked for Prince, and to say working for Lindsay was difficult and chaotic would be an understatement."
The only job Lindsay has on the horizon is Inconceivable, which she is producing and starring in.