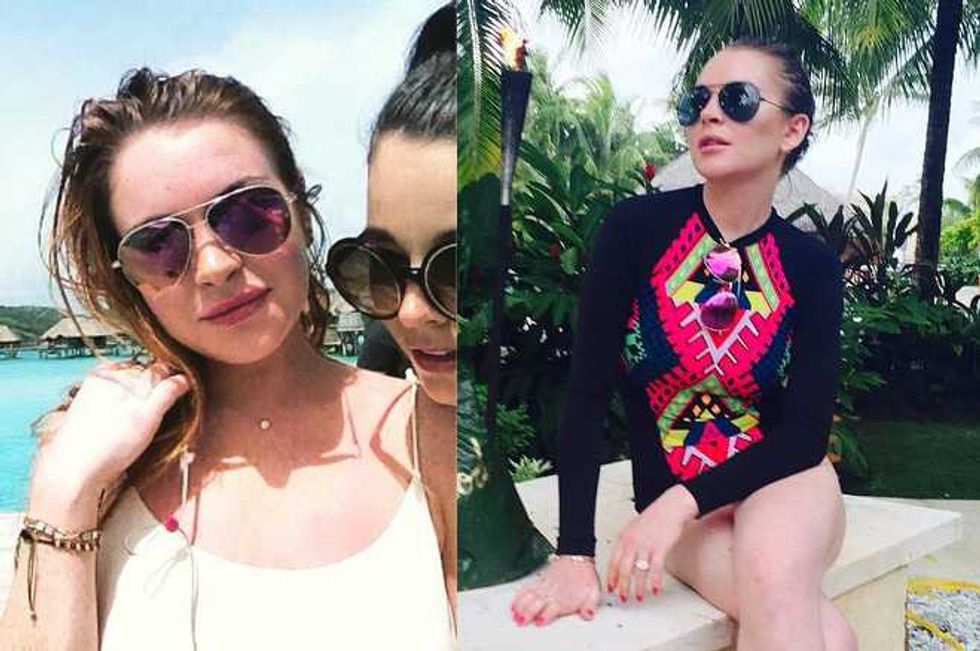 Poor Lindsay Lohan has managed to catch an untreatable virus while on holiday in French Polynesia.
The actress revealed on Dec. 27 that she's suffering from Chikungunya, a rare, untreatable virus that is spread through mosquito bites.
Chikungunya has no cure, and causes fever, joint paint, fatigue and a rash. The joint pain can last for months, but Lindsay doesn't appear to be letting it stop her from enjoying the breathtakingly beautiful ocean and scenery while on vacation.
Check out Lilo's Instagram for lots of pretty pictures, and let's face it - if you're going to be sick anywhere, THIS is the place to be!