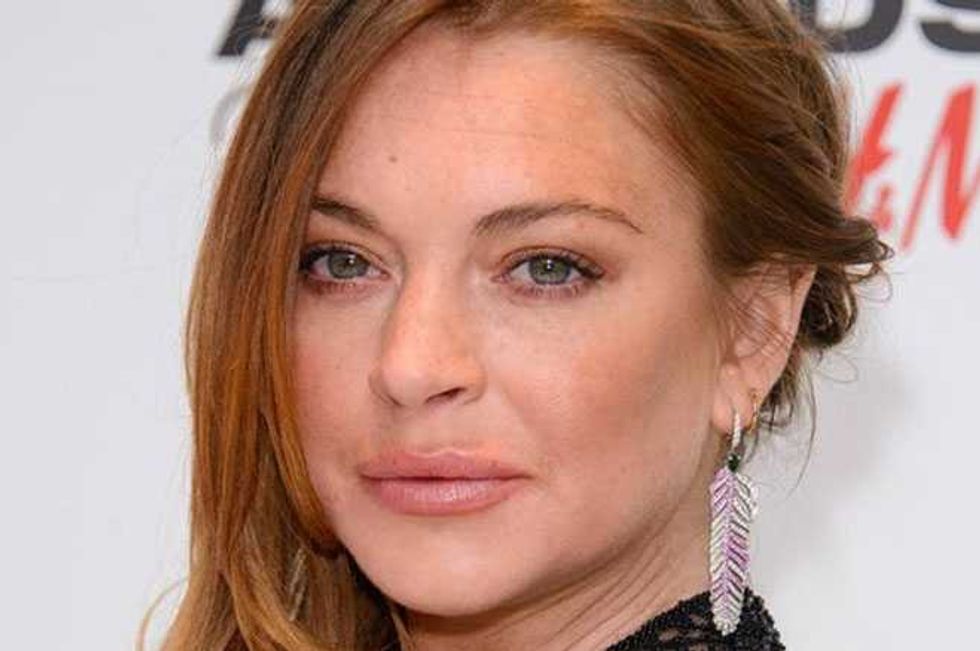 Lindsay Lohan attended the luxury wedding of entrepreneur and Ambassador Of Tourism for the Seychelles, Justin Etzin and Latvian lingerie model Lana Zakocela in Italy last weekend.
The 29 year old troubled ex-child star seems to have had an eventful few days, culminating in her shockingly telling friends that she was 'slipped a mickey' according to Page Six.
Proud Papa Lohan Says Lindsay Is Back On Track, Reached Turning Point!
The source told the New York Post social section that at the lavish four day event, it was "one thing after the next" with Lohan and that she left the reception early;
"She'd gone back to her villa and was running around naked saying she was drugged."
Scroll down for Lindsay's response to the reports
Lindsay posted numerous pictures capturing the picturesque open air wedding in the woods, but all was not well even before the ceremony.  London based Lohan was DJing at one of the pre-wedding parties with an Eyes Wide Shut theme, and allegedly 'got upset when someone took her photo', bizarrely talking in an English accent, demanding to know who was taking pictures.
Lindsay Lohan—Another Hilarious Instagram Fail!
The Mean Girls actress then faced a social media backlash when she turned up to the ceremony in a floor length ivory dress.  The gown may have taken a little too much of the attention from the bride than is appropriate with it's massive thigh high split—she claimed the dress once belonged to Elizabeth Taylor and teamed it with a suspiciously bridal style headpiece.  Now whilst the dress code was black tie and evening dress, we all know the golden rule at a wedding is you NEVER try to upstage the bride.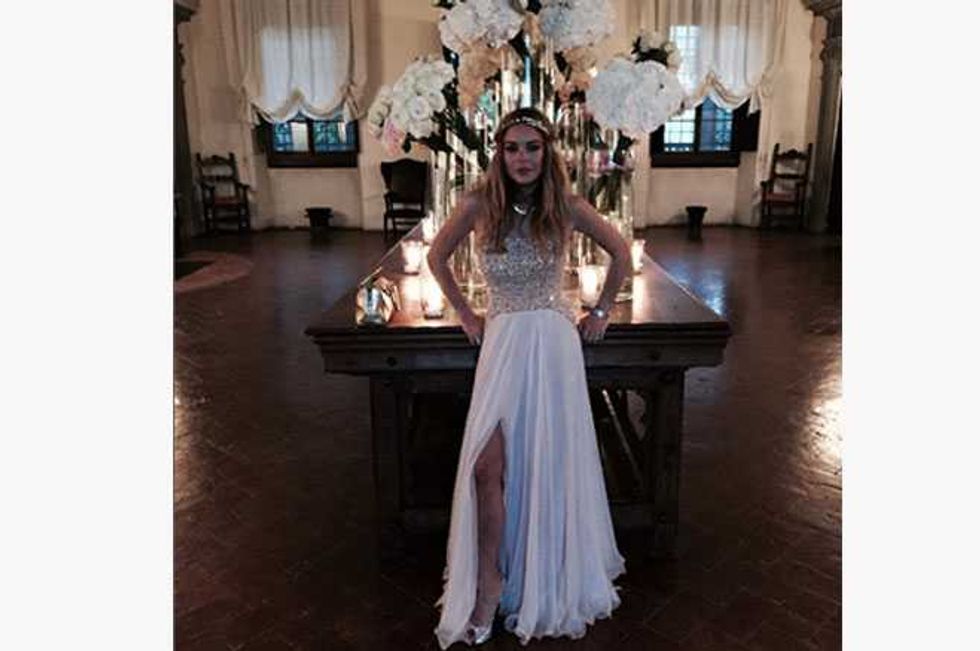 To further compound the insult, she was then reported by the insider to have lost interest during the actual ceremony itself;
"Lindsay was painting her nails during the ceremony and looking at her phone."
How rude!
Lindsay Lohan Loves Living In London
Still, she could have livened up when British comedian Rory Bremner who was the event's emcee did his bit.   Sadly not.  Bremner did not amuse Ms Lohan when he mentioned her during a joke in front of the society guests.  Rory says;
"I was welcoming the guests in Latvian and pretended to mix up her name with the Latvian for "welcome", which is "laipni ludzam".  She might not have got it to be fair.  Oops."
Whether or not Lohan got the joke she didn't seem to find it funny, moaning online;
"Rory Bremner seems to be good at killing the twilight on a beautiful evening for my friend Justin Etzin's wedding."
The Lohan drama doesn't seem to have detracted from the happy couple's joy—Justin has posted gushing tributes to his bride with his posts to Instagram including a video of Craig David singing them into their first dance!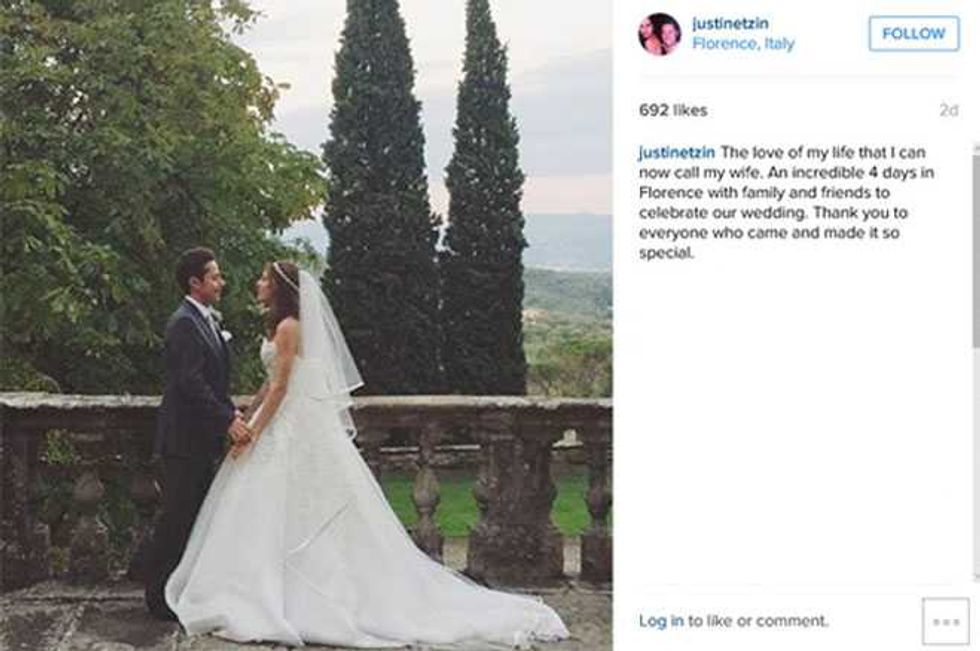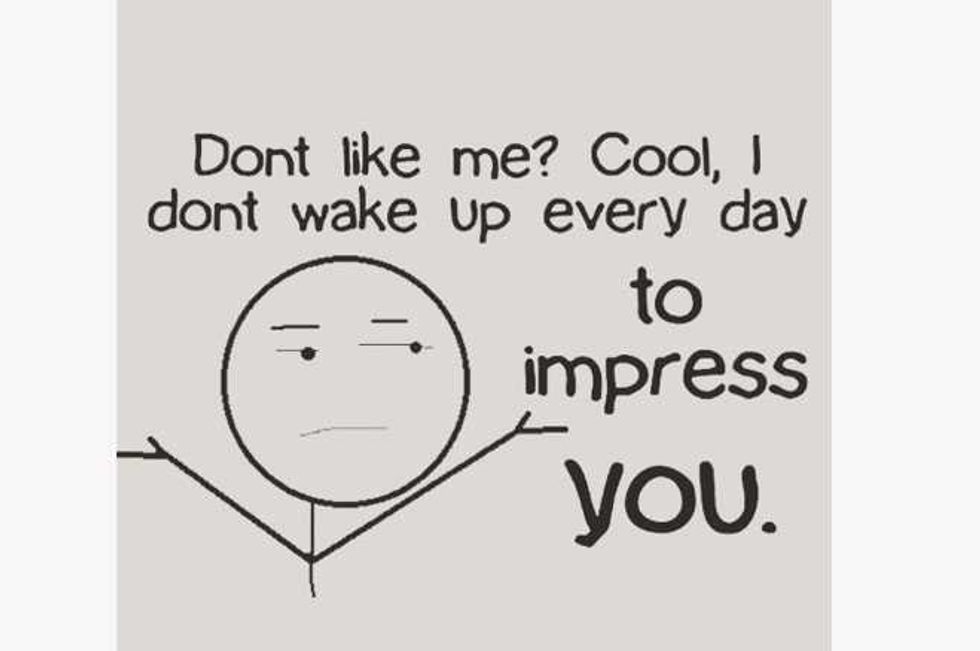 Lindsay's response.