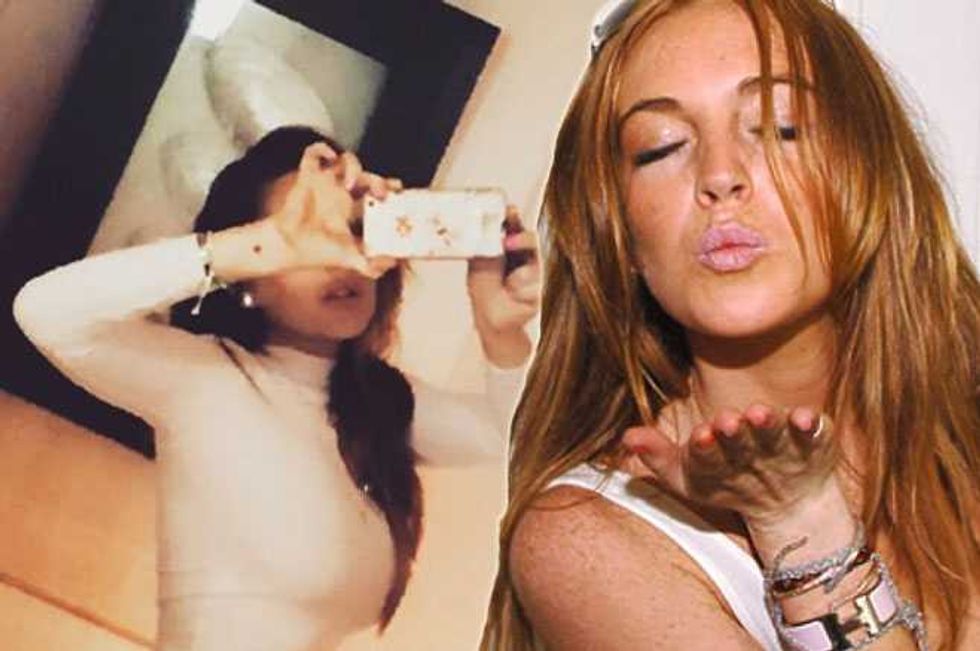 What better way to celebrate feeling better—while suffering through a painful illness—than to go on a photoshop diet?!!
As Popdust previously reported, Lindsay Lohan recently revealed that she contracted Chikungunya, a rare, untreatable virus that is spread through mosquito bites, whilst on vacation in French Polynesia.
However, Lilo, being Lilo, isn't going to let a little thing like an untreatable virus get her down though!
Reveling in her ongoing recovery, Lohan posted a Human Barbie proportioned selfie of herself on her Instagram account earlier today.
"#mycalvins are helping me fight off chikungunya...hehe" she captioned the pic.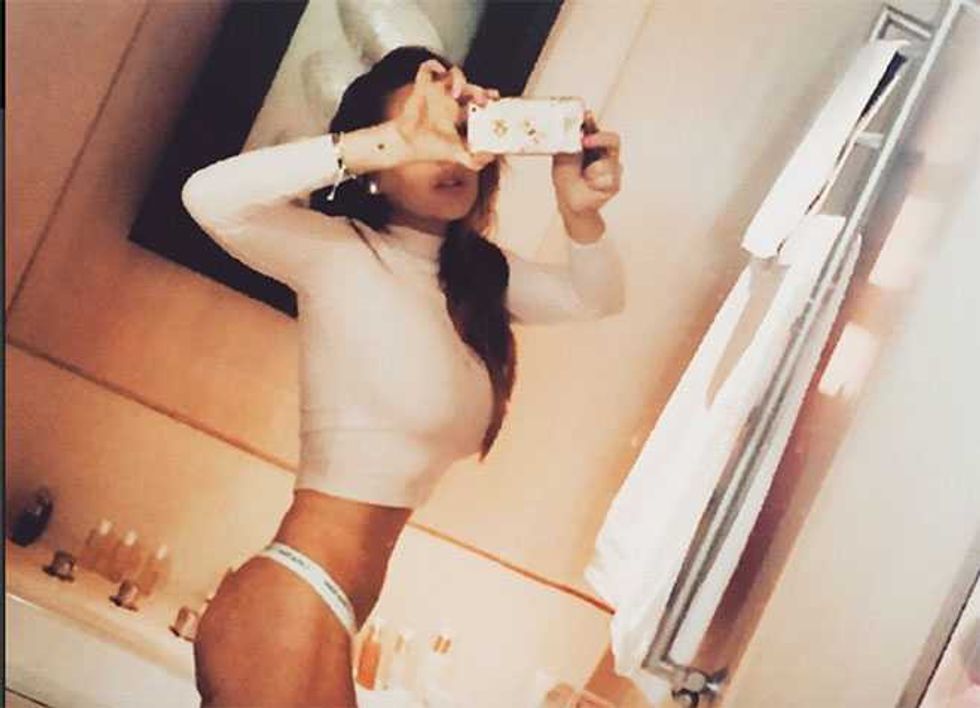 Trouble is, the poor little lamb has obviously failed to undergo any basic photo editing training—making apparent the blatant photoshop manipulation that has been carried out.
Picture Editor, and Photoshop aficionado, Chloe Millar, dishes on the tell tale signs exclusively to Popdust.
The image has really obviously been altered. I suspect she has (badly!) used the photoshop warping tool—which stretches or minimizes a selected part of the image—to make her waist line and butt look a lot smaller. You can see that her butt cheek appears to be patchy and uneven, which is a tell tale sign of not using the warp tool correctly.

But the real glaring photoshop signs are visible on the right side of the image—just below the bottom of Lohan's sweater, and at the waistband of her panties..

To the right of the sweater the line in the wall suddenly appears slightly wonky and off, compared to the left side. And then, look at the angle of the bottles on the vanity to the right of her panties—the first two are totally warped and at an unnatural angle.

Seriously ladies, if you're going to attempt to manipulate your selfies to make yourself look hotter, take a few basic photoshop lessons first—or you just end up making yourself look more tragic!
Looking at you serial photoshop diet offenders—Kim Kardashian, Tara Reid, and Paris Hilton!