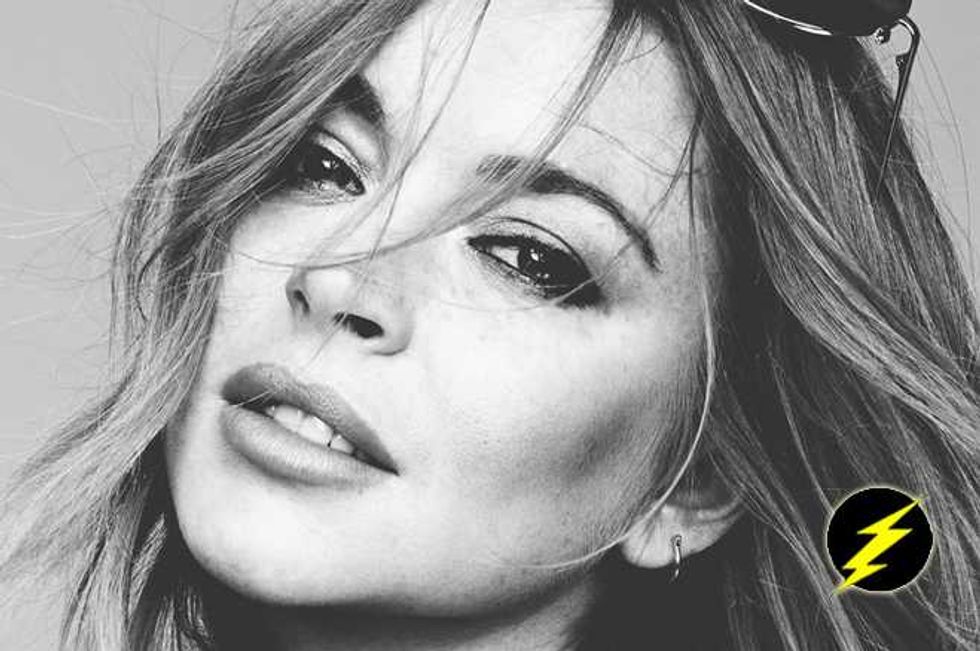 Lindsay Lohan credits good old London Town for helping her put her wild ways behind her.
New York and LA are just SO last year – London is the place to be.
28 year old Lilo appears in world renowned photographer Rankin's publication Hunger magazine in a stunning photo shoot.
She moved to London last year to appear in the play Speed The Plow and was well aware that everyone was waiting for her to melt down / flake out / fuck it up. However in a surprise move, not only did she show up, but she was universally praised for her performance.
Lindsay has just renewed the lease on her flat in the West End of London and revealed that what she really desires is the anonymity that London offers her.  The native New Yorker told Hunger;
"I'd always wanted to make the move to London, but I don't think I was in the right place. I wasn't ready…..but I came here for days and ended up staying for months, and now that I'm here I'm happy. I work more. I take better care of myself.  I love New York too, but it's too late for me. I've seen pretty much all there is to see. I don't need to see it all over again."
Good for Lindsay if she really has turned her life around – she certainly looks amazing in the pics from the Hunger edition entitled We've Got Issues.