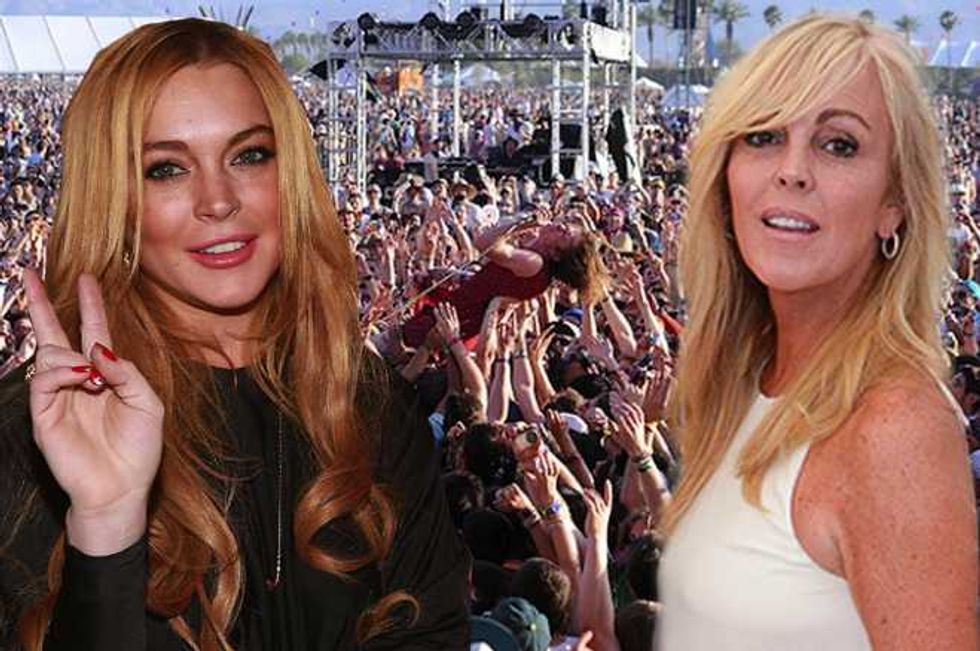 Lindsay Lohan insists that she is sober again and that she is doing everything in her power to keep temptation at bay, but how long is that going to last when you consider the news that she plans to go to the Coachella Music Festival with her mother, Dina?
RadarOnline.com is reporting that Lilo intends to hit up the party-centric music festival, where she has been a regular fixture over the years.
"This is an absolutely horrible decision and it shows that she does not take her recovery seriously at all," an LA based sober coach tells Popdust. "It is a well known fact that in early recovery you are not supposed to be anywhere where alcohol is served, and Lindsay is going into the belly of the beast."
But there is no keeping Lindsay out of Coachella! Last year she made it part of her plea bargain that she could attend the music festival just weeks before her 90-day court-ordered rehab sentence.
"Lindsay swears that she'll stay sober, but Coachella is a huge party and there are going to be so many temptations for her. Everyone is really worried about her," a source tells Radar.
The rehab-regular even admitted recently that she drank "one glass of wine" shortly after leaving Cliffside treatment center.
"Newly sober people count their days off booze. Lindsay just threw her day count away as soon as she got out of rehab. That is proof she doesn't want recovery. She's is telling everyone that she is sober, but most people close to her have their suspicions at this point," the source says.