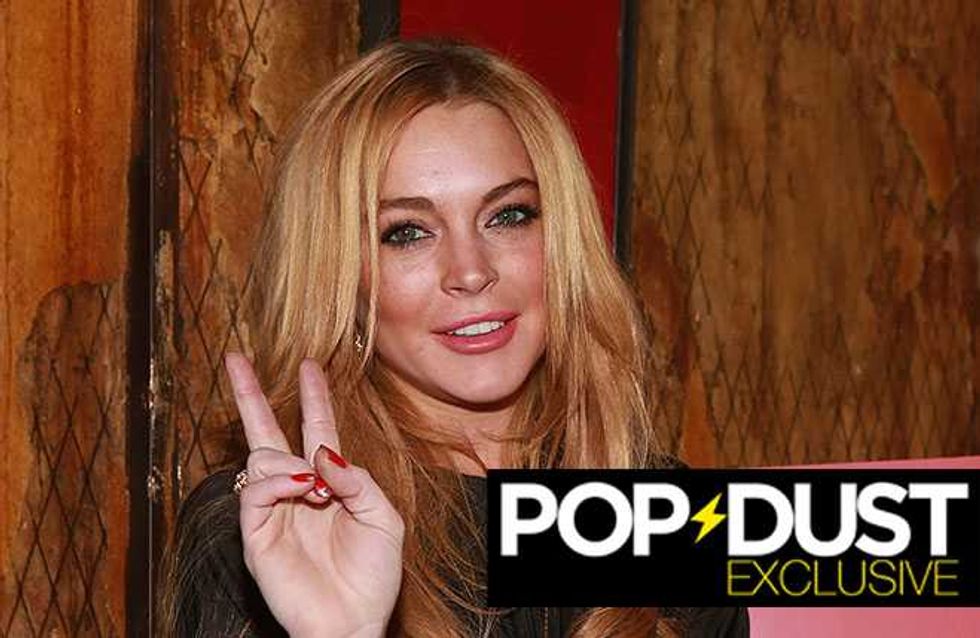 Is  Lindsay Lohan finally taking her sobriety seriously?
Well, it seems she's taking her friend's sobriety seriously... so that's a start we guess...
A club goer spotted La Lohan in action....playing sober coach to a partying pal around the Holidays... and Popdust has the exclusive blow by blow account of what went down..
Drinks in hand, Lindsay and friend trilled into the loo at Teddy's...

They by passed the line and stationed themselves in front of the mirrors.

Both birds looked decidedly worse for wear:  A bleary-eyed Lindsay perched precariously on sky high Louboutins—her friend stumbling in stilettos.

"You've had enough," Lindsay said, wrestling the half drunk martini out of the girl's hand.

"No, I haven't," said girl drunkenly protested.

That's when Lilo did the unthinkable…. Wait for it….

She poured the other girl's drink out!!!

Down the sink!

The humanity!

Lindsay! You can't waste perfectly good top shelf vodka! Or gin or whatever it was! Don't you know there are sober people in Nebraska? Well, there used to be....Before meth.

Lindsay's pal was pissed but Lindsay did not balk.

Instead, she said simply, "You'll thank me in the morning."

And with that, the luscious lushes were gone….