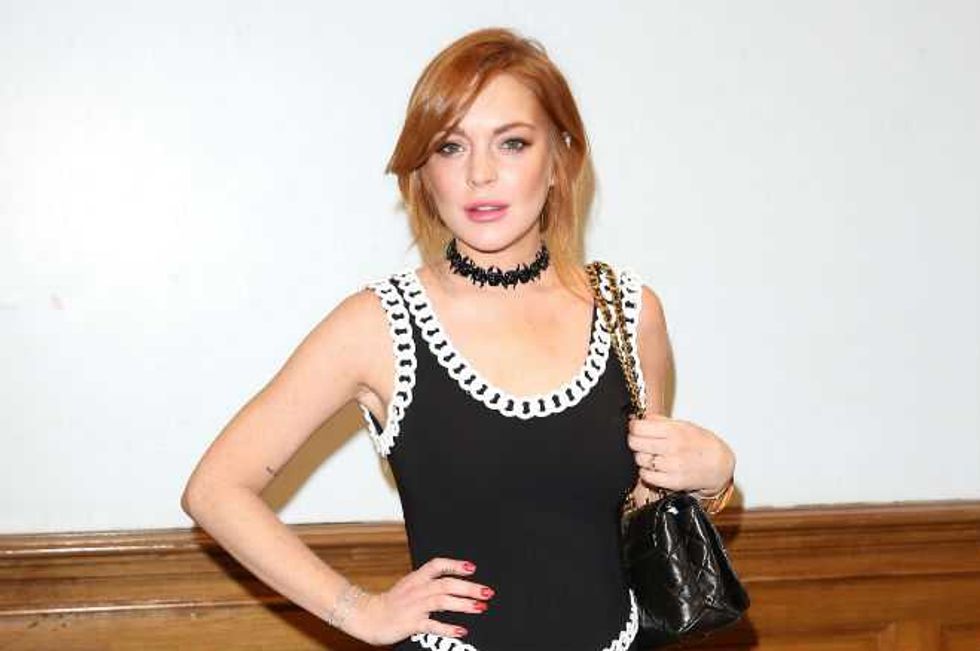 Lindsay Lohan's complete and utter inability to be on time for anything no matter what the consequences is fairly well-known at this point - which makes the following news so very baffling.
Apparently the Herbie: Fully Loaded star is going to follow in the hallowed footsteps of Sir Laurence Olivier and Noel Coward by appearing in a West End production. That's right - Lindsay is apparently going to make her theatrical debut in David Mamet's play Speed-the-Plow in London this November.
"It's the first time I've done a stage play or anything like that," she told the New York Times. "I'm nervous but I'm excited."
Dear Lindsay - let's just break this down a little, shall we?
This is a PLAY. As in, LIVE. Not a movie, or even a TV show where a kindly director yells CUT and you get to disappear into your dressing room for an hour to get your head together. You don't get to ask for a redo when you fuck up your lines after getting plastered the night before. You don't get to stroll up four hours late because your irresponsible ass didn't even get to bed until 8am. You don't get to not turn up AT ALL because you just didn't feel like it that day. Also, you have to be able to ACTUALLY ACT without the help of editing.
Good luck to everyone involved in this, and lets hope the insurance is up to date.