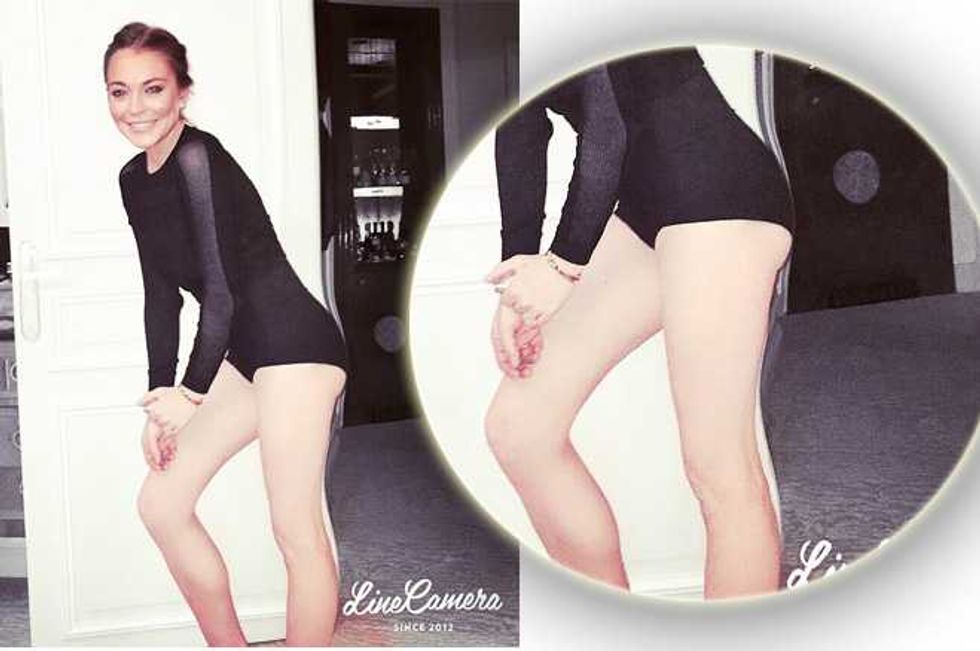 Lindsay Lohan really, really needs to take Photoshop lessons.
Fresh off using the n-word at a Kanye West concert, our favorite idiotic former child actress posted a doctored picture that was SO BADLY DONE it feels like a joke.
Seriously, just take a look - the goddamn background is curved to make it look like Lindsay has a pert butt, which photographic evidence has proven she absolutely does not.
"My feet look red lol - had to take that out. Only real red is my hair," she captioned the pic.
Lilo - everyone uses filters and apps, that's fine. But either figure out how to do it without making such a fool of yourself or hire someone to do it for you.
Good Lord...