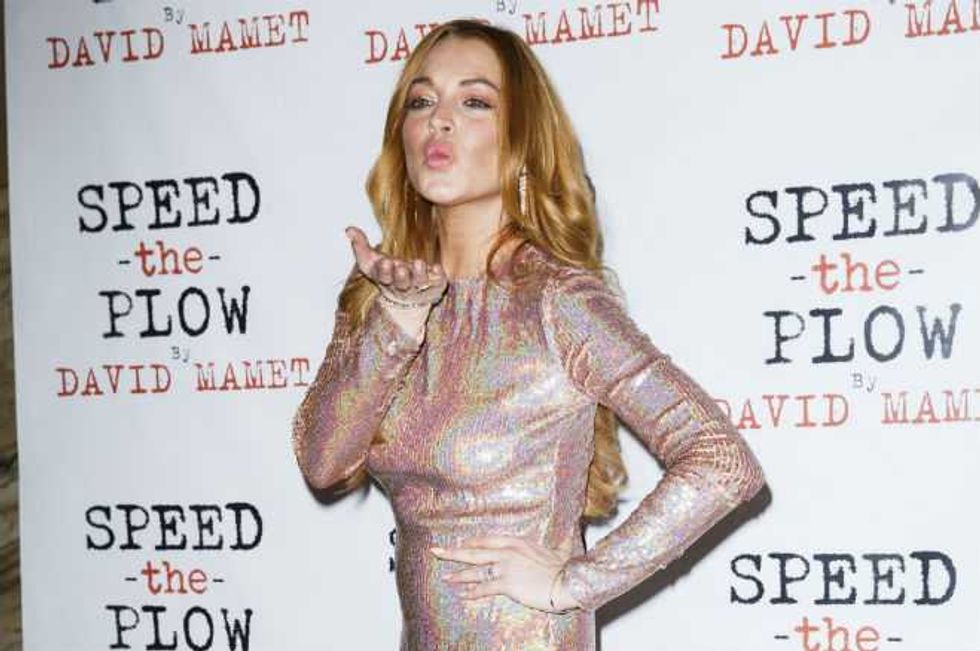 Because Lindsay Lohan is a fucking idiot of the highest degree, she tweeted AND Instagrammed the N word before hastily deleting it yesterday.
The 28-year-old was in Paris for Fashion Week and attended Kanye West's concert on Tuesday night, following which she uploaded an image of the crowd with this caption: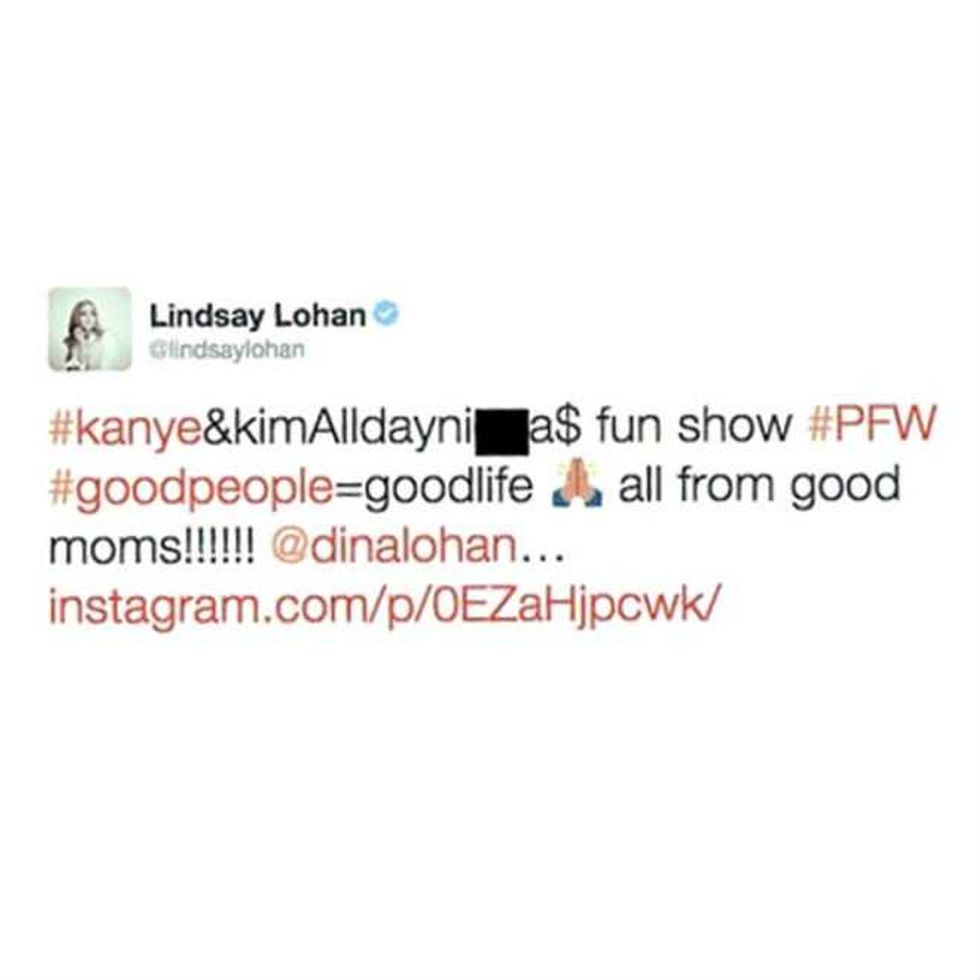 Lindsay was immediately and quite rightfully slammed with a deluge of outrage from people who don't appreciate spoiled rich white women using such a potentially troublesome and negative racial word.
What's hilarious is she only edited the caption AFTER getting her ass handed to her, because she literally has maybe two brain cells left and they clearly aren't working in sync.
According to LiLo's rep, it was all a big misunderstanding and she's sorry:
"She is a friend of his, it is his new song, her intention was not to offend anyone and she apologizes!" her rep said.
Ah, the old Some Of My Best Friends Are Black excuse. Also, rep, if she was ACTUALLY sorry she would say so herself. ALSO! Just because Kanye West does it, DOESN'T MAKE IT OK. He is a certified jackass and no one should follow his example.
Come on, people!